Vladimir Putin's Watch Collection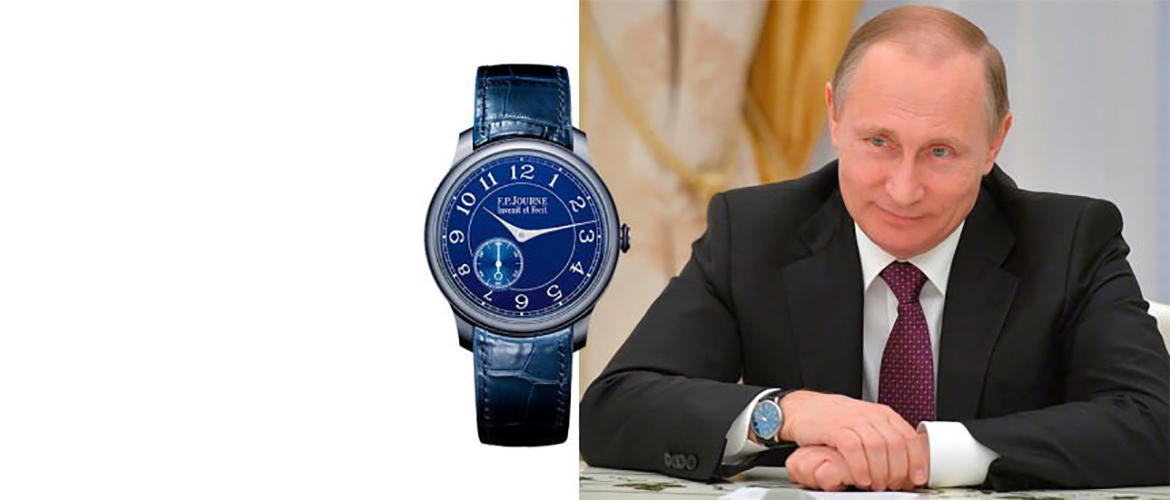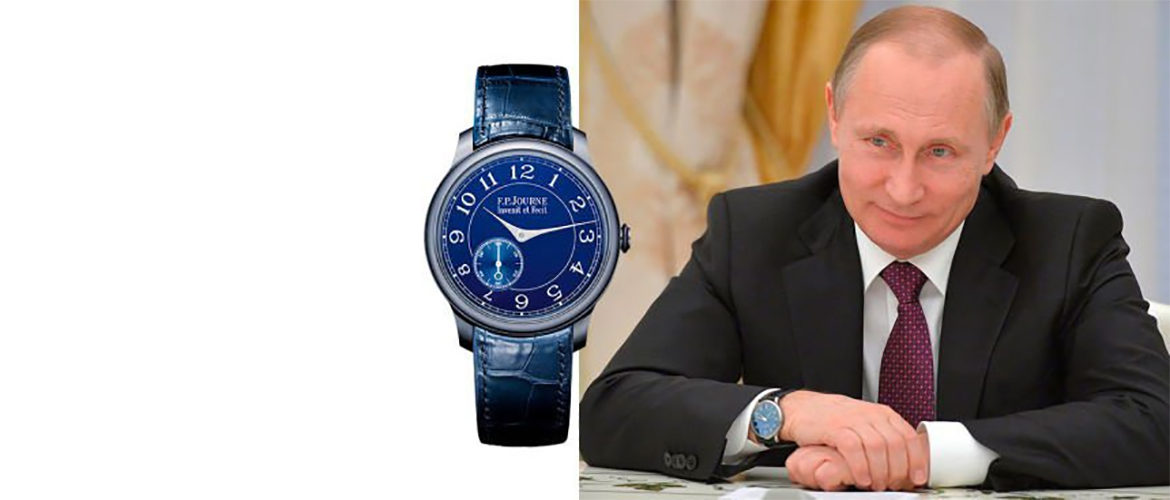 Vladimir Putin, President of Russia, has come under attack from a solidarity group that has spotted him wearing extremely expensive watches. The group created a video titled "Watches of a Kleptocrat" that reveals some of the watches Putin has in his collection. The total value of his watches is somewhere around $700,000… yet the salary of the Russian President is only about $115,000 a year. The video raises the question, how could he afford all of those watches if he wasn't skimming money from somewhere, and in large amounts?
Putin's enviable collection includes a Patek Phillippe Perpetual Calendar and a Patek Phillippe Calatrava worth $60,000 and $18,000, respectively. He also has a Breguet Marine that's worth about $15,000 and two Blancpain watches, a Leman Flyback valued at $10,000 and a Leman Aqua Lung Grande Date valued at $10,5000. All of these are featured on Putin's wrist in the video.
These timepieces alone bring up questions as to how Putin could afford them, but he has an even more valuable piece, an A. Lange and Sohne Turbograph. This platinum beauty has gold-plated arms and sapphire-crystal caseback that shows the intricacies of the machinery inside, and the strap is hand-stitched crocodile skin. The watch is a special limited edition of which only 50 pieces were made. The solidarity video shows Putin sporting this $500,000 timepiece this year in early May.
To highlight Putin's excessive luxury, the video also discusses watches worn by other world leaders. For example, French President Francois Hollande has a simple $150 Quarterman made by Swatch. U.S. President Barack Obama wears a Jorg Gray watch valued at about $200, and his salary is $400,000 a year, more than three times more than Putin allegedly makes.
So how did Putin pay for his luxury timepieces? Former Prime Minister Boris Nemtsov, who is a solidarity leader, quipped that Putin must have gone without food or drink for six years to save that money.
Putin and his other watch-collecting friends, including former Italian Prime Minister Silvio Berlusconi, apparently have so many expensive watches that they can afford to give away. The Russian president famously gave a $10,500 watch to a boy in Siberia a few years ago. According to information from Wikileaks, Berlusconi gave Putin extravagant presents in return for energy contracts.
If you want to know more about the expensive watches of Russian Politicians, a Russian organization keeps a list on their website. It works, too. Recently, Patriarch Kirill, a major figure in the Orthodox Church, was forced to publicly apologize after catching heat over his $30,000 watch from Breguet.