What Are the Most Famous Religious Paintings?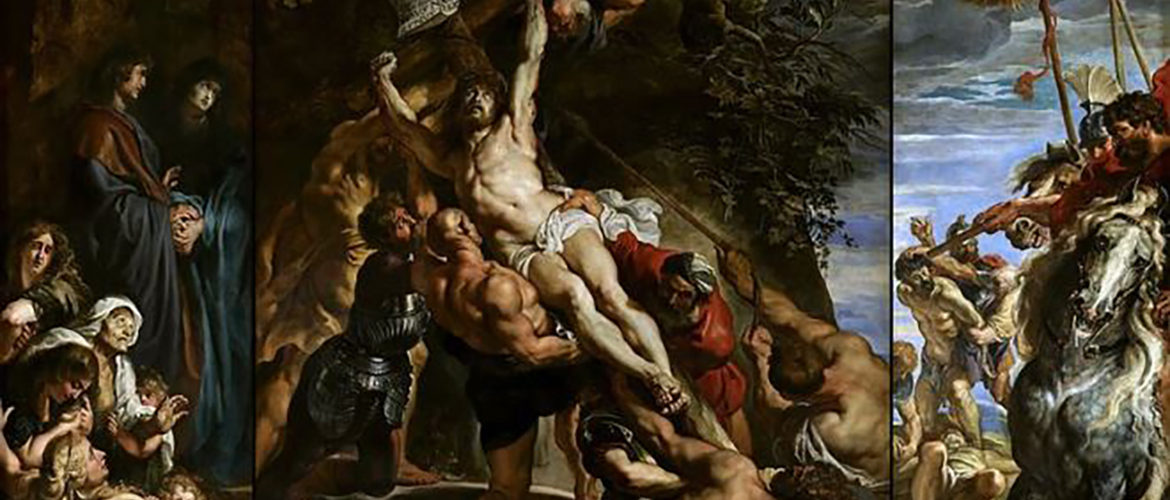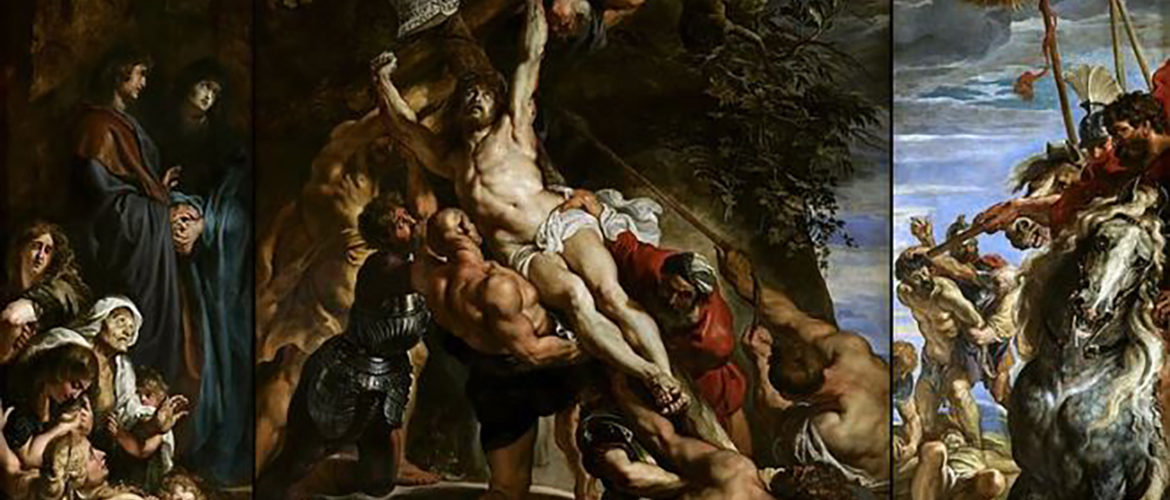 Religious or sacred art is artistic imagery inspired by religious motifs, characters, stories, and beliefs, which is usually intended to uplift the mind to the spiritual. Religious art is diverse and can take many forms, from hand-painted icons and paintings to sculpture and mosaic. Moreover, while some of these works are only recognizable by connoisseurs; others are well known throughout the world. In this blog post, we want to make a short list of several of the most famous religious paintings that have long been a source of inspiration to many.
1. "The Elevation of the Cross" by Rubens, 1610-1611
"The Elevation of the Cross" is an oil on wood triptych painting created by Peter Paul Rubens under the influence of Italian Baroque and Renaissance. It is currently kept at the Cathedral of Our Lady in Antwerp, Belgium, along with many other masterpieces by the legendary Flemish artist.
2. "Coronation of the Virgin" by Diego Velazquez, 1641-1644
The "Coronation of the Virgin" is an oil on canvas painting by Diego Velazquez, the leading artist in the court of King Philip IV. This iconic religious artwork with the depiction of the Holy Trinity crowning the Mother of God belongs to the collection of the Museo del Prado in Madrid, Spain.
3. "Christ Blessing" by Raphael, 1505
The "Christ Blessing" is an oil on wood painting by Raphael, depicting Christ half-length, with His right hand raised in a blessing gesture. It is interesting that the features of Jesus in this work have some resemblance to Raphael's, making this painting particularly important. It is currently located in the Pinacoteca Tosio Martinengo, Brescia, Italy.
4. "The Last Judgment" by Hans Memling, 1467-1471
Once commissioned by an agent of the Medici, "The Last Judgment" is now kept in the National Museum in Gdansk, Poland. This renowned oil on panel triptych was created by a famous German painter Hans Memling, known for his many works in the tradition of Early Netherlandish painting.
5. "The Resurrection" by Bartholomeus Breenbergh, c. 1635
Depicting one of the most popular themes in Christian art, "The Resurrection" is a beautiful oil on panel painting created by a Dutch Golden Age artist Bartholomeus Breenbergh. It is currently located at the Art Institute of Chicago.
The world of religious art is truly inspiring, with many worth-seeing masterpieces around the globe. So if you have such a chance, plan your trip and enjoy them with your own eyes!