Where to Buy Exceptional Russian Art & Icons?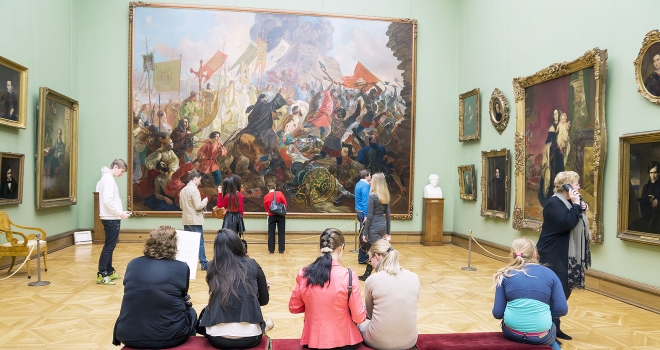 What is the first thing that comes to mind when you think of Russian art? Matryoshka dolls? Or maybe very distinctive onion-domed church architecture? These are perhaps the most popular examples, but the truth is that Russian art is much more diverse and interesting. For example, did you know that fine art in Russia dates back to the Stone Age? There is a whole series of prehistoric Venus sculptures that were found on the vast territory of Russia, not to mention the Kapova Cave paintings discovered in the Southern Urals. Antique religious icons and contemporary Russian art are no less impressive, with something to fit any taste and preference. Moreover, many of these exceptional artworks are now available for sale to the delight of serious collectors from around the world. The only question is where to buy the finest Russian art today?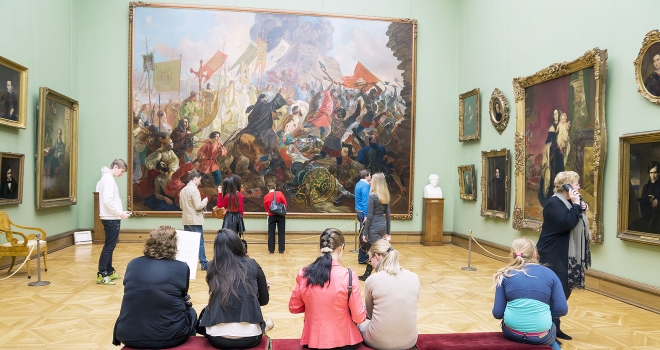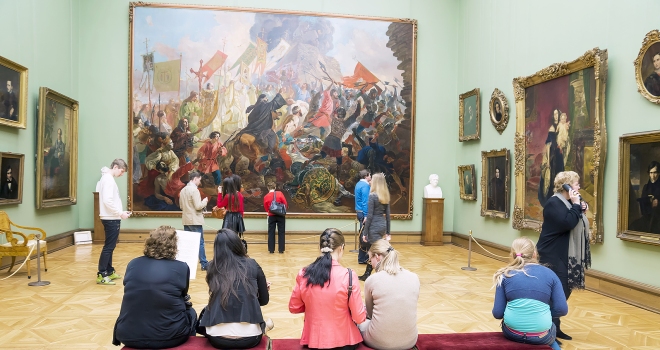 Art Auctions
If you are interested in acquiring truly exceptional Russian art, you should check out auctions held by the leading auction houses. For example, Christie's, Sotheby's, and Bonhams have special departments entirely dedicated to Russian works of art. The sales are usually held several times a year, covering a full spectrum of Russian art, from antique icons to Imperial porcelain and Faberge to avant-garde art. However, keep in mind that the finest pieces of Russian art at such auctions may cost tens and even hundreds of thousands of dollars, so be ready to fork out some serious money if you want to own a high-value artwork.
Galleries & Dealers
In case you are looking for a high-quality yet more affordable work of Russian art, consider buying it from a reputable gallery or dealer. If you do some research, you are sure to find plenty of options, but let us recommend George Karpis, a true expert in everything related to selling and buying exceptional Russian art. Based in New York, George Karpis is currently one of the world's best Russian art specialists, with 45 years of experience in the field of pre-revolutionary Russian art, antiques, and religious icons. This amazing person can guide you and help you make the right buying decision you will never regret. Besides, George Karpis also provides professional authentication and appraisal services in the areas of Russian art and iconography.
Whether you opt for auctions or private dealers, make sure you select a reliable company or person you can trust! There are many art forgeries out there, and if you do not want to make an expensive mistake, you should be very careful with your choice.