The Write Stuff- Luxury Pens As an Essential Accessory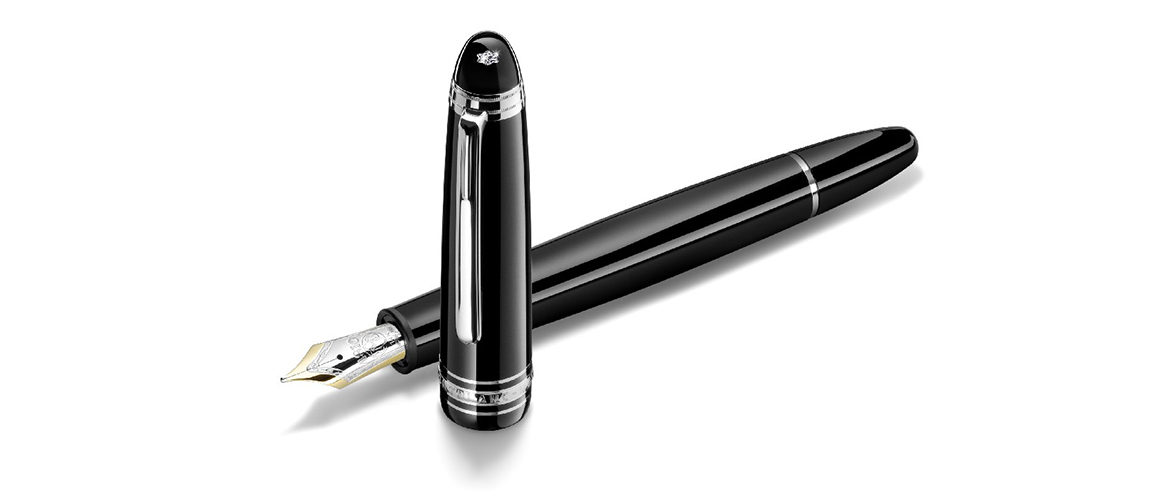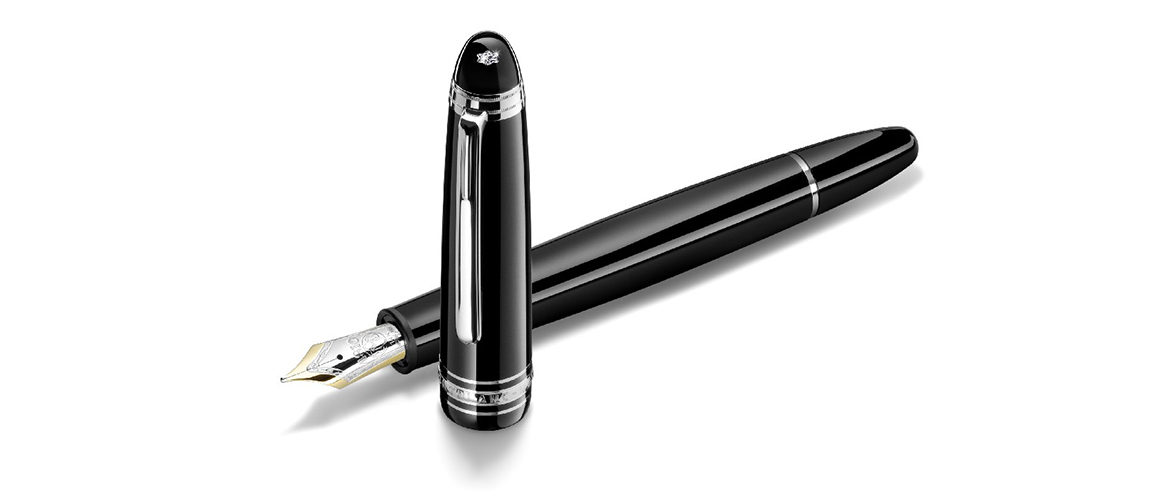 Luxury trends are a moving target. Like an ellipsis, high-end men's style is a thought perpetually in search of a conclusion. While luxury watches are a well-established calling card of the deftly dressed, premium pens are emerging as a secondary statement of masculinity and discerning taste.


For a man of style and taste, accessories make the difference. Recent luxury trends have seized upon the growing appetite for men's fashion accessories, and the popularity of luxury pens is rising to rival luxury watches among the fashion essentials for men of contemporary taste.
In fact, the prestige watch and pen industries have proceeded along parallel lines for decades. The mid-century space race between the United States and Russia spawned two icons of twentieth century techno-chic; the Omega Speedmaster Professional and the Fisher Space Pen.
Omega's Speedmaster Professional is a living legend. It won NASA's celebrated "space shootout" against a formidable lineup of Swiss and American competition to become the first watch worn on the Moon; its chronograph was used to time the engine pulses that saved the crippled Apollo 13 spacecraft; it remains the only watch rated for extra-atmospheric walks.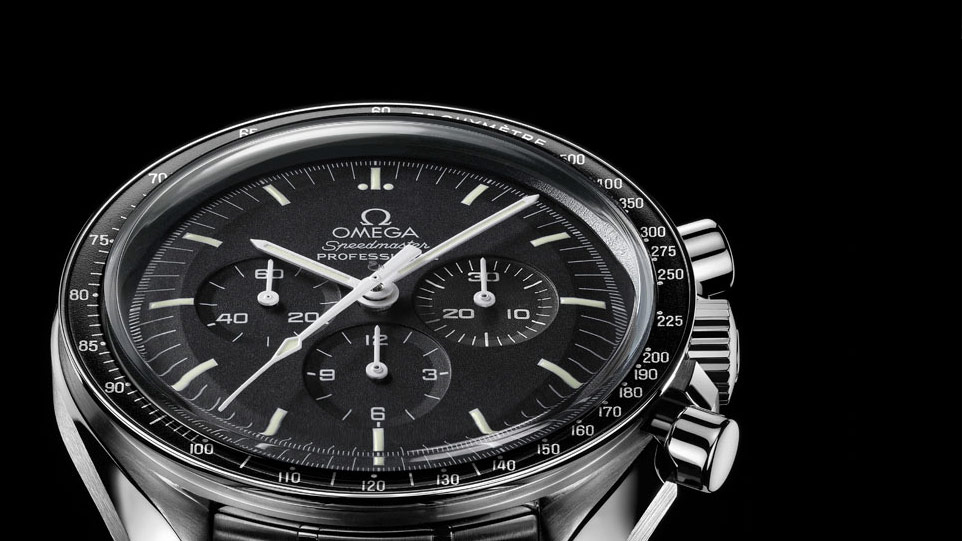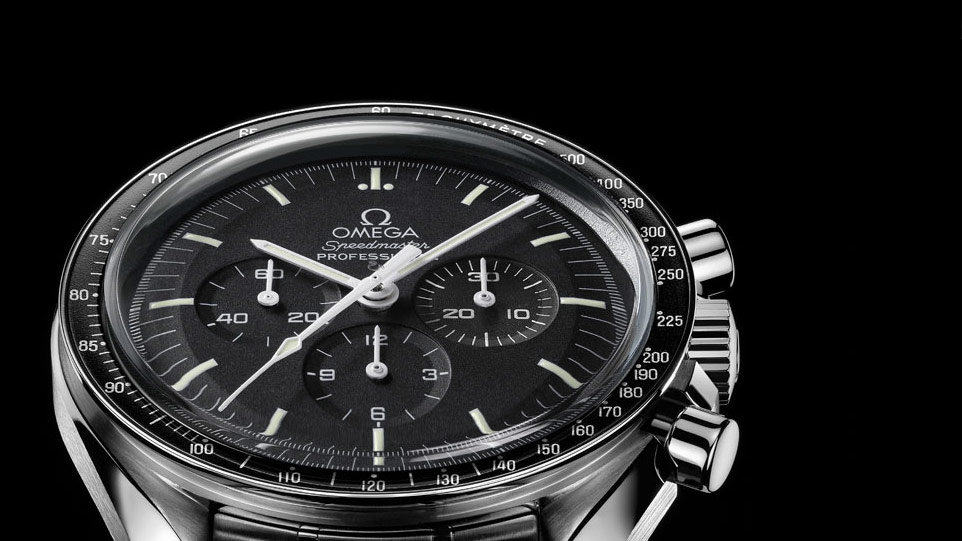 Paul Fisher's original "Anti-Gravity Pen" was born of the same ingenuity that spawned the Speedmaster. Although the watch beat the pen into space by three years, both have become renowned examples of space program engineering serving earthbound users.
The Fisher Space Pen matches and exceeds the resilience of Omega's famous chronograph. Space Pens can write on any surface, under water, through grease, upside down, at angles, and in extreme temperatures. In time, even Russian cosmonauts embraced the utilitarian charm and practicality of Fisher's ballpoint brainchild.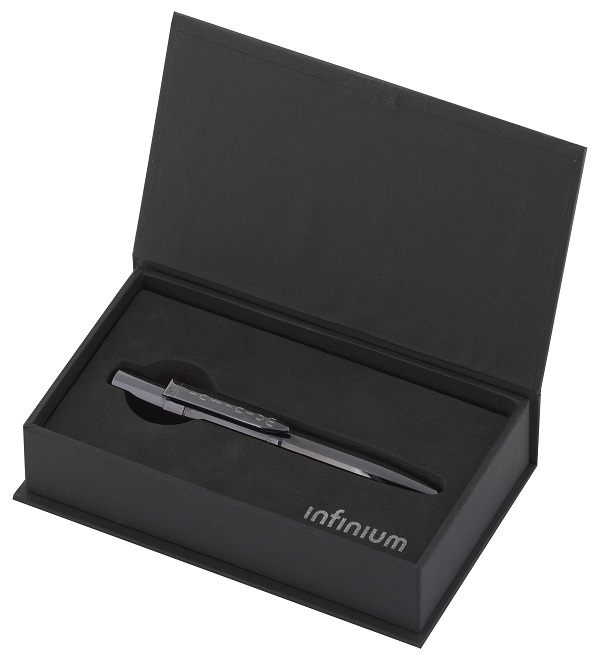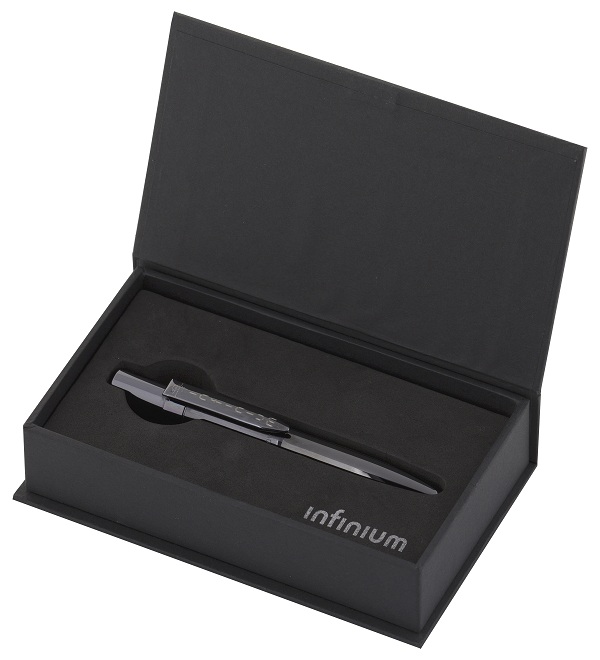 Users who require a fashion statement with toughness to match its elegance will find a ready partner in the contemporary Fisher INFB-1 Infinium titanium-nitride coated Space Pen. Not only does it boast all of the traditional Fisher advantages, but its exceptionally large "thixotropic" ink reservoir is said to last a lifetime without replacement for most users.
In contrast to the geek-chic tandem of Omega and Fisher, Montblanc and A. Lange & Söhne appeal to the terrestrial traditionalist. While Montblanc has offered its own line of luxury watches since 1997, simply equating Montblanc pens to Montblanc watches would be something of a disservice to the writing instruments, which boast an aristocratic pedigree over a century in the making.
No, it is the vaunted Lange that offers horology's best compliment to Montblanc's pens. Since its post-Soviet rebirth in 1994, the Saxon watchmaker has revived a decadent high-end watchmaking tradition that combines the best elements of regional heritage with contemporary luxury trends.
In particular, the Lange Datograph Up/Down provides the perfect companion for owners of Montblanc's pens. The Datograph has become a standard of reference among true haut-de-gamme chronographs.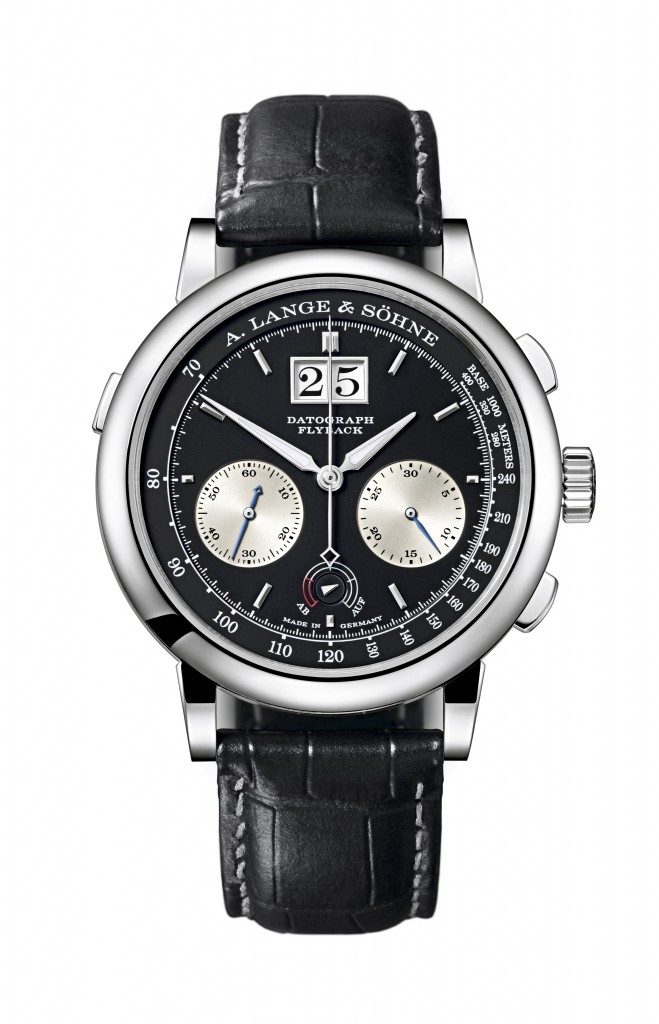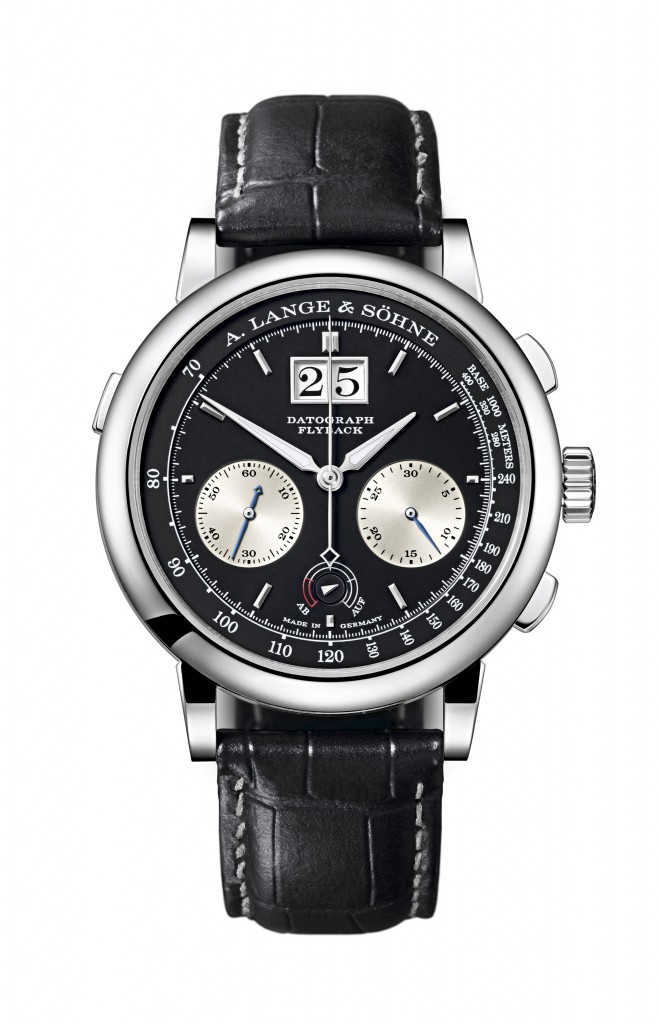 Its "big date" windows, intricate "Glashutte" style movement finish, and peerless chronograph pusher feel convey a warmth and old-world charm that banish any foolish reservations about stifling "Teutonic" formality. The Datograph's lazy 2.5hz balance "heartbeat" and baroque movement decoration complete this exemplar of high horology.
As the signature product of Montblanc's workshops since 1924, the "Meisterstuck" pen is a strikingly apt companion to the Lange. Both make extensive use of hand assembly, hand finishing, platinum metal, and light/dark aesthetic juxtaposition.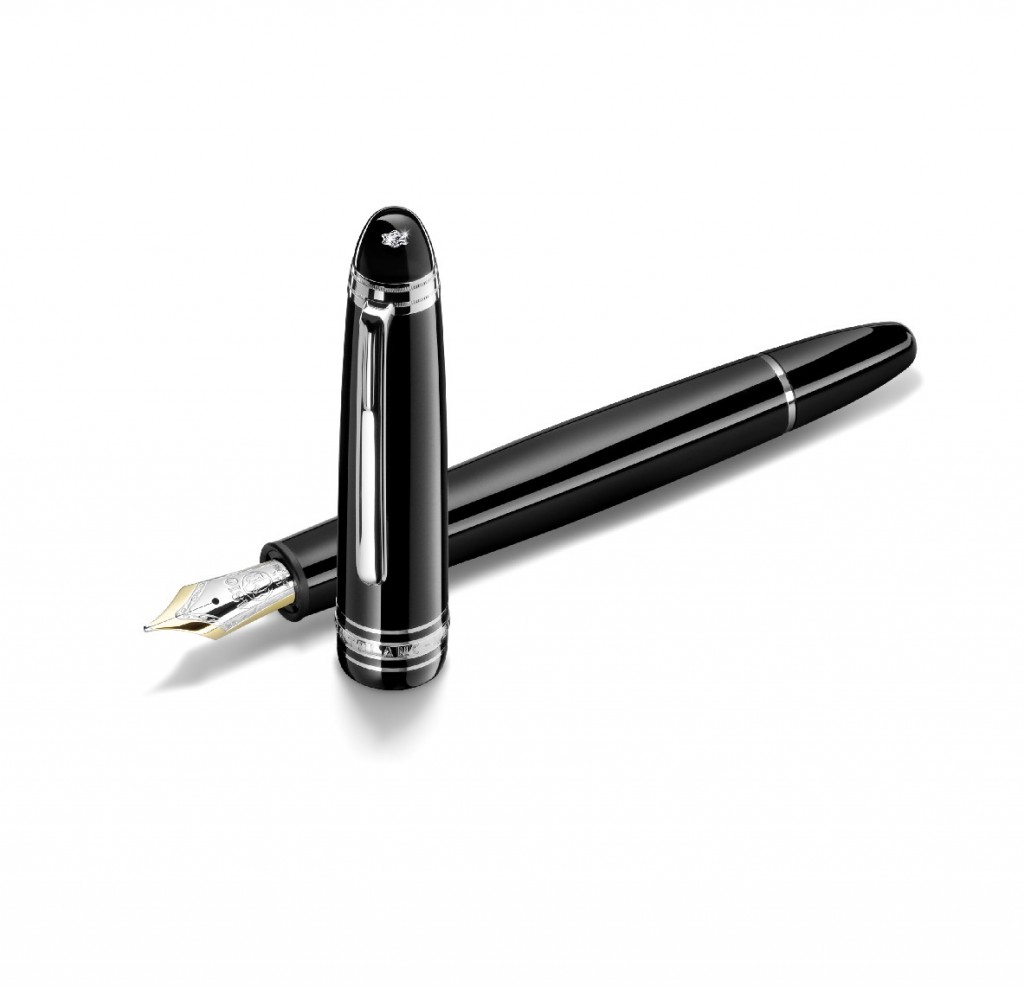 The flagship "Meisterstuck Montblanc Diamond" edition incorporates a solitary 43-facet diamond in the white "Snowcap" logo at the crown of the barrel.
While the Meisterstuck is available in ballpoint and fountain variants, every unit incorporates the same high standard of finishing and material quality. The individual craftsmen who assemble the Meisterstuck buff its soft resin (never ABS plastic) case to a brilliant luster.
RGM is the New World counterpoint to Lange's Old World establishment. RGM stands for Roland G. Murphy, and since its inception in 1992, the company has sought to revive the great American watchmaking tradition.
Murphy's Lancaster, Pennsylvania workshop has been designing, building, and servicing his U.S.-manufactured watches for a growing clientele of discerning iconoclasts. While similar operations such as Detroit's Shinola employ U.S. workers but assemble Swiss-manufactured watch components, RGM is a true manufacture. It designs, assembles, and finishes its own movements under one roof.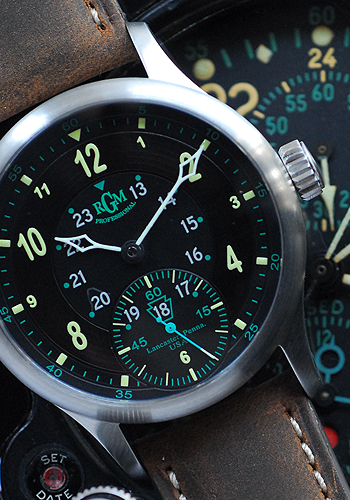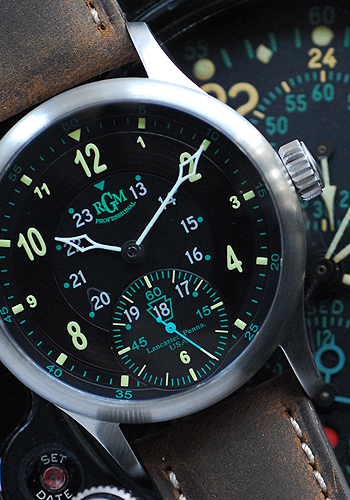 The time-only Model #801-A is the quintessential RGM timepiece. Its classical light Arabic numerals over a black dial base evoke early twentieth century aviation models. The caseback reveals a sober but thoughtfully detailed series of staffs, bridges, levers, and plates that recall the late nineteenth heyday of American railroad-grade pocket watches. RGM's craftsmen demonstrate genuine pride in perpetuating an American watchmaking tradition that once led the world in quality and innovation.
Because RGM is a small manufacturer, it offers clients the rare opportunity to select strap, clasp, dial, and movement design options when ordering a watch. The degree of customization is impressive, and the #801's $7,400 base price reveals a dedication to value that is a true rarity in bespoke horology.
Founded only months after RGM, the Bexley Pen Company of Columbus, Ohio draws inspiration from the same heartland spirit as its Pennsylvania Dutch-country counterpart. Both companies have taken up the torch of American craft traditions that were in danger of death by one thousand cuts of outsourcing, automation, and deindustrialization.
Bexley's pens are produced through a synergy of modern machinery and artisanal savoir-faire. After the basic components emerge rough-hewn from their computerized mills and molds, Bexley's craftsmen hand polish, engrave, assemble, and inspect each unit. The result is a standard of finish and product substance that enables even the most jaded keyboard jockey to rediscover the joys of freehand writing.
The Bexley "Hometown Ohio" pen series is the best embodiment of the company's Midwestern pride and world-class luxury standards. Each unique design pays tribute to one of four major Ohio towns: Ashland, Batavia, Columbus, and Delaware. More than branding exercise, these pens feature the unique distinction of being easily converted from fountain to roller ball tips, and both are included with purchase. Comprehensive gold and silver trimming completes the luxury effect.
Men's fashion poses a uniquely pointed challenge. Due to the overwhelming influence of office culture and boardroom decorum, the scope of a man's fashion choices can be as limited as "suit color" and "shoe color."
When even a three-piece suit begins to feel like a sartorial straight jacket, the right combination of accessories can loosen the knots. The winds of change are blowing, and luxury trends are beginning to value a striking pen-in-hand as much as a compelling timepiece on the wrist.