Yayoi Kusama and Her Legendary Infinity Mirror Rooms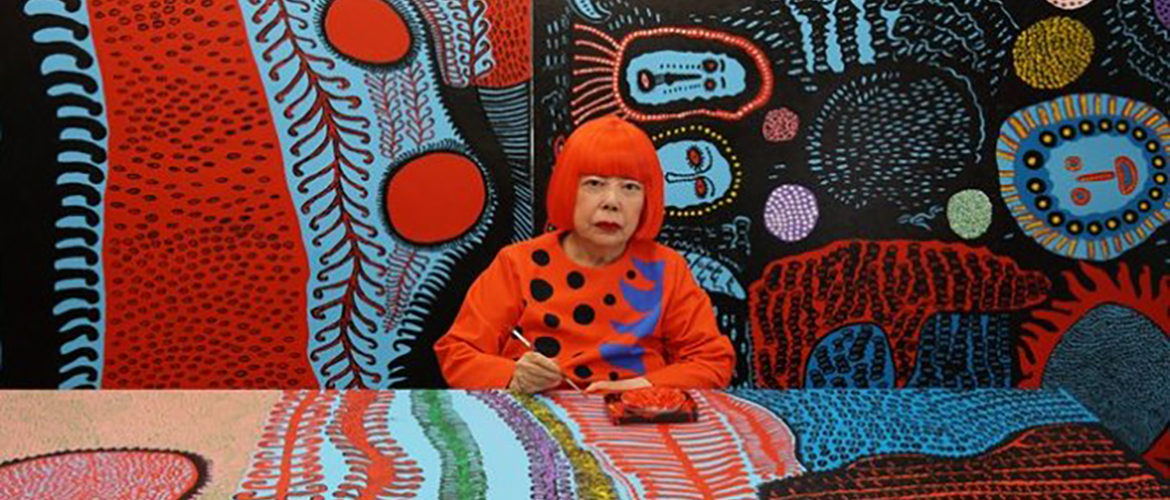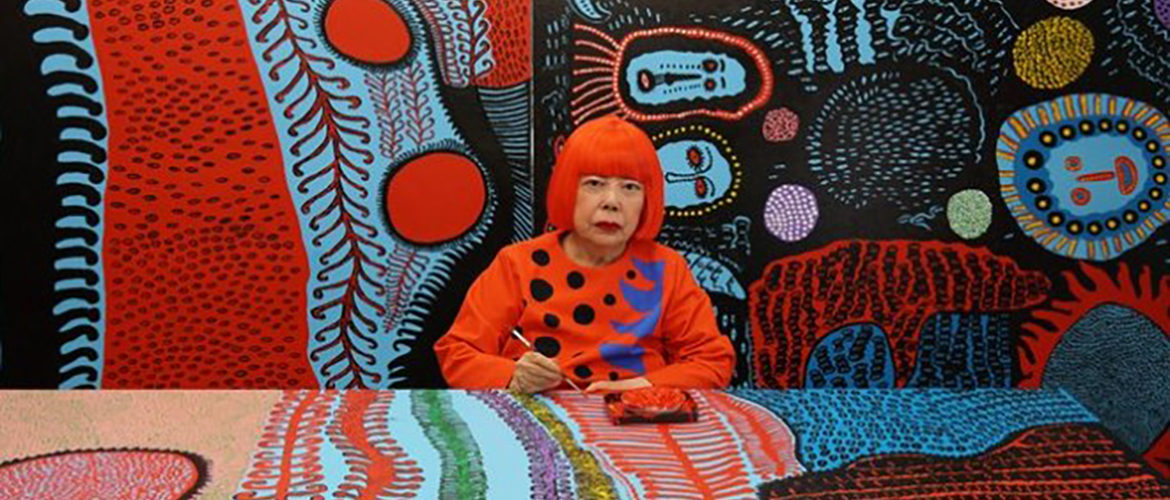 Born in Japan in 1929, Yayoi Kusama is one of the most critically acclaimed and influential avant-garde artists of our time, largely known for her works in soft sculpture, painting, environmental installations, and performance art.
Yayoi Kusama's unusual works distinguished by repetitive patterns, psychedelic colors, and artist's signature polka dots are all about a unique mix of conceptual art, abstract expressionism, and pop art, with many attributes of surrealism, minimalism, and feminism. They are already sold by the leading auction houses for millions of dollars, which makes Kusama one of the most expensive living female artists. Let's just remember her "White No.28" sold by Christie's for $7.1 million in 2014, "Interminable net #3" and "No. Red B" sold by Sotheby's for $5.8 million and $7 million respectively in 2015, and "No.Red.A.B.C" sold by Seoul Auction for almost $3.8 million in 2015. It looks like Kusama's works on paper will soon become some of the most expensive paintings in the world.
It is also worth noting that this year, Yayoi Kusama has even opened her own museum in Tokyo's Shinjuku neighborhood, which holds artist's original work, many archived materials, and two exhibitions that will be changed twice a year. Besides, one of the museum's floors is home to Kusama's renowned Infinity Mirror Room that has become the artist's trademark and most impressive art project as well. The good news is that you do not need to fly to Japan if you want to step inside this legendary interactive installation, as Yayoi Kusama is bringing her Infinity Mirror Rooms to New York.
The Yayoi Kusama's upcoming "Infinity Nets" and "Festival of Life" exhibitions will be displayed at David Zwirner's two galleries from November 2. While it is not the first Yayoi Kusama's NYC art show, this one promises to be the most exciting. Featuring large flower sculptures, famous polka-dot environment, sixty works from the My Eternal Soul series, and artist's new Infinity Net paintings at the Zwirner's recently opened location on the Upper East Side, the Yayoi Kusama's upcoming exhibition is undoubtedly an event you do not want to miss this fall. However, its most significant part is two Infinity Mirror Rooms that will be on view at the Zwirner's Chelsea space. Get ready to be amazed at that incredible sense of infinity provided by endless mirrors inside Yayoi Kusama's art!