Zenith Watches Introduces the Limited Edition El Primero Stratos Flyback Rainbow Watch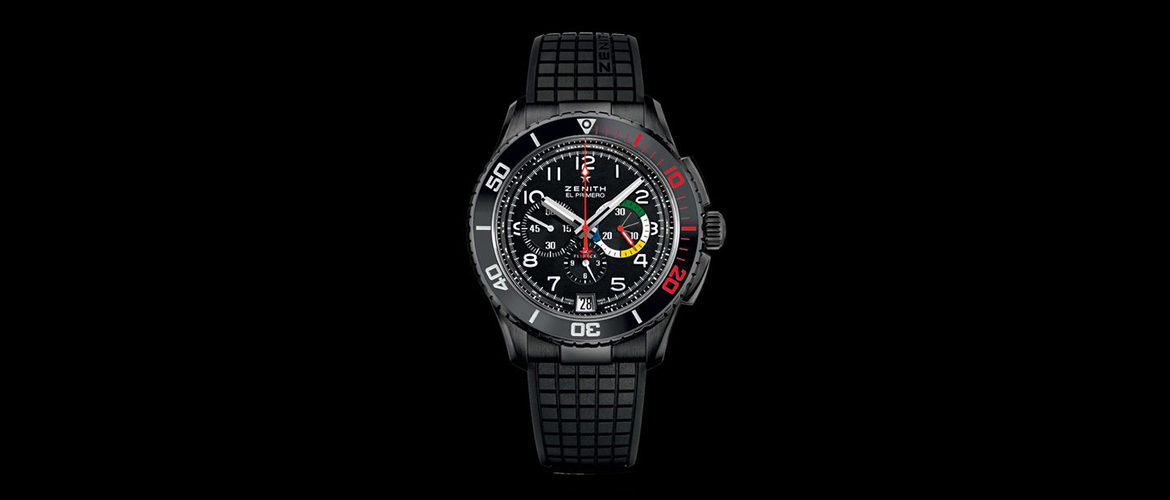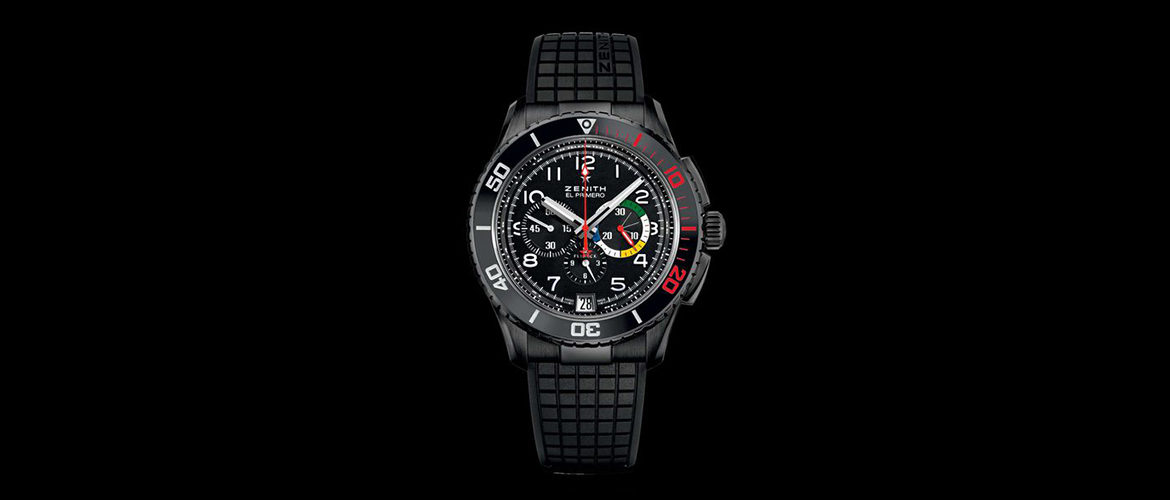 Zenith watches introduces a new model in an old collection
Zenith Watches is coming out with a new limited edition version of the Zenith Rainbow in 2013. In fact, the well regarded watchmaker is tweaking around with the Zenith Stratos to come up with this particular model christened the Zenith El Primero Stratos Flyback Rainbow Boutique Edition watch. There will be 250 pieces of the model available for watch lovers. Zenith Watches originally started the collection in the 90s with the introduction of El Primero Rainbow Flyback. Originally, this aviation watch was created for the French Aviation Club. Zenith Watches used the El Primero 405Z watch movement in the El Primero Rainbow and gained strong sales numbers. Even today, watch collectors are willing to spend up to $5,000 or more for these original watches in good condition. Thus, the money spent for purchasing watches in the Rainbow collection is a good investment.
Zenith watches created a colorful investment for watch collectors around the world
Zenith Watches opted to create the 2013 version of the Rainbow as a model that is somewhere in between the 90s' model and those that came around 2010. The diameter of the watch case is 45.5 mm. The material used for making the watch case is a black alloy. This material is light weight in nature and looks good after polishing. The ceramic bezel of the watch does have a level of intrigue associated with it. As is an essential facet of the Rainbow collection, Zenith Watches is continuing with the red colored markers.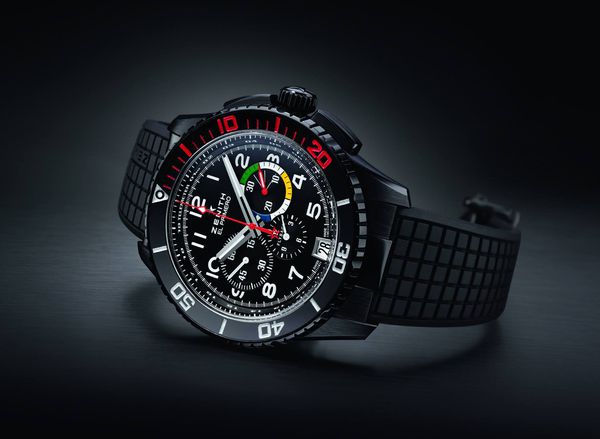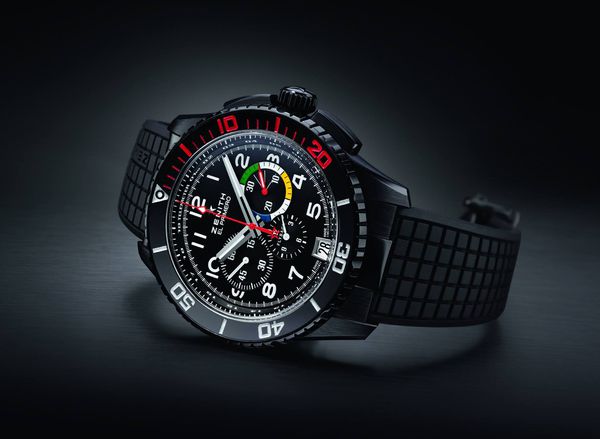 So, what is really new about the watch? Zenith Watches came out with a dial that is quite new in its looks. It is not the same dial seen in El Primero Stratos. In place of the baton hour markers seen in Stratos versions, this model has raised and lume filled Arabic numerals in their place. Again, Zenith Watches discontinued the practice of using the Stratos name as was the practice in the previous dials. The finish of the dial color is more matte in nature than their predecessors. The multiple colors used on the chronographic minute counter do justice to the rainbow collection theme. Zenith Watches incorporated a telemeter around the dial as well.
Zenith watches doesn't forget their essence when it comes to creating timepieces
Zenith El Primero Stratos Flyback Rainbow Boutique Edition watch has a see through case back that let you see the watch movement in action. It can run for 50 hours at one go. The white colored date wheel can become a polarizing design element.
Zenith watches is planning to sell the watch for 8,000 Swiss Francs each.