Zenith Luxury Watch Brand New Masterwork – The Academy Christophe Colomb Tribute to Felix Baumgartner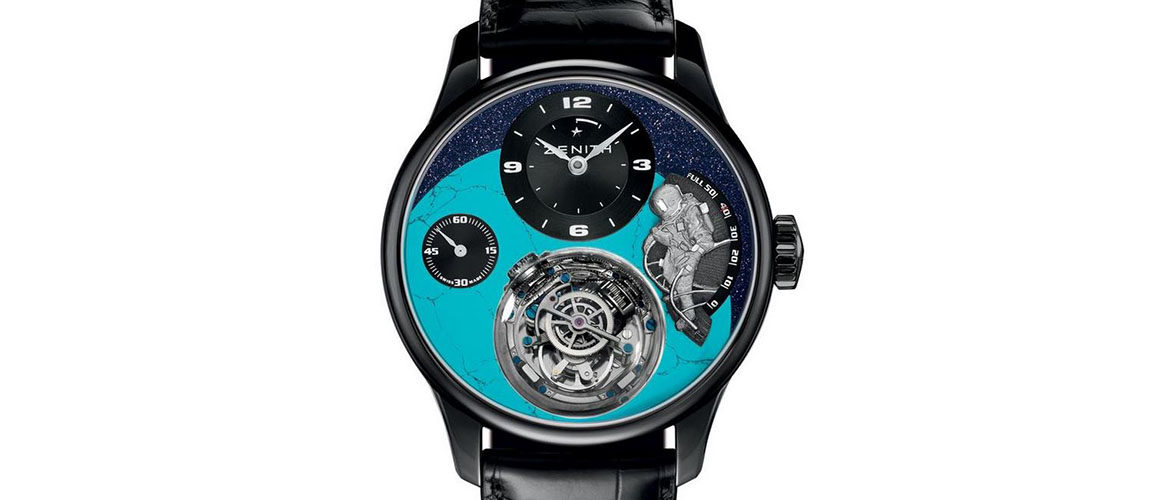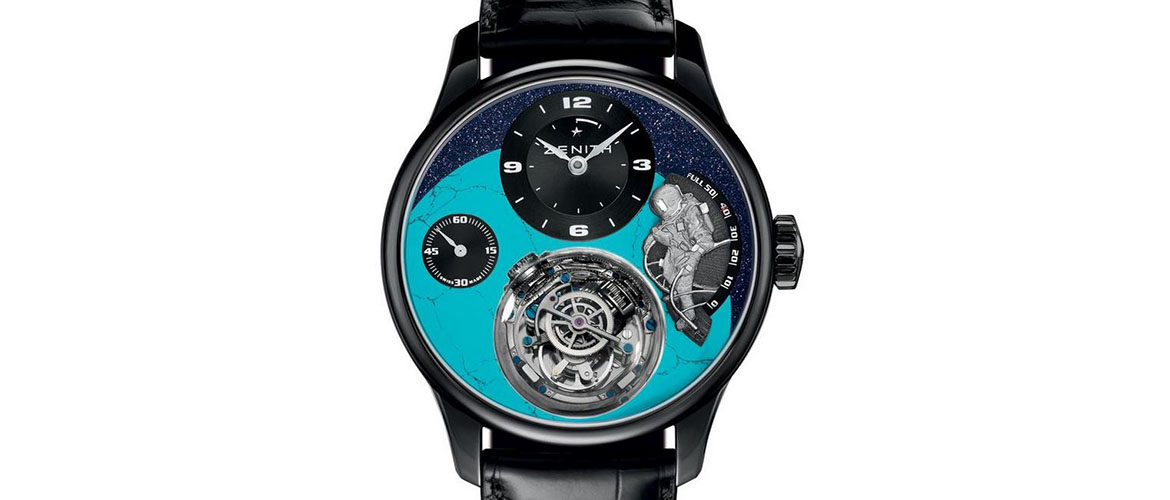 A new model of the Academy Christophe Colomb collection by Zenith luxury watch brand is dedicated to one of the greatest modern explorers of the XXI century, Felix Baumgartner. Two years ago, on October 14, 2012 with the support of Zenith, he made ​​the jump from the height of 38,969.4 meters. During the free fall from the edge of space, Felix Baumgartner has overcome the sound barrier with his own body. By the way, he was wearing the Zenith Stratos Flyback Striking 10th watch model at that moment! The jump lasted 4 minutes and 20 seconds, and the maximum speed reached 1,357.6 km/h. It was an incredible sight that was watched by millions of people!
And now in 2014, Zenith has announced its new high-end watch – the Academy Christophe Colomb Tribute to Felix Baumgartner model, the dial of which contains the figure of Baumgartner preparing to step down. This figure in a special costume located at 3 o'clock is created on the 18 karat gold plate with the indicator of power reserve. The highlighted segment of the top sub-dial between the 12 and 1 o'clock positions reminds us about the duration of the jump. Besides the Felix Baumgartner image on the dial, you can also see a marvelous panorama of our planet and starry sky made of unusual materials with excellent finish. The upper part of this designer watch dial shows the Milky Way and stratosphere in aventurine, and the bottom part – the abstract image of the Earth in turquoise. These materials are the best way to reflect the fabulous beauty of the heavenly bodies.
A distinctive feature of all luxury watches in the Academy Christophe Colomb line is the self-regulating gyroscopic module «Gravity Control» neutralizing the effect of gravity. Located at the 6 o'clock position it holds the entire escapement in a horizontal position at all times, regardless the arm position. Moreover, this fine watch contains a sub-dial with running seconds at 9 o'clock. In addition, the 18 karat gold case back displays the illustration of the Earth, Felix Baumgartner and his capsule with engraved inscriptions showing three records of the champion.
This Zenith high-end watch is equipped with a manual movement El Primero 8804 with 308 components, 45 jewels and power reserve of approximately 50 hours. The frequency is 36,000 vph. The 45 mm case is made of DLC-coated platinum. The thickness of the case is 14.35 mm. This timepiece also features domed sapphire glass with anti-reflection treatment on both sides of the case, water-resistance up to the depth of 30 meters, and an alligator leather strap with DLC-coated white gold folding clasp. And finally, these luxury fashion brands are available in a limited edition of just 10 pieces!