3 Iconic Female Artists You Need to Know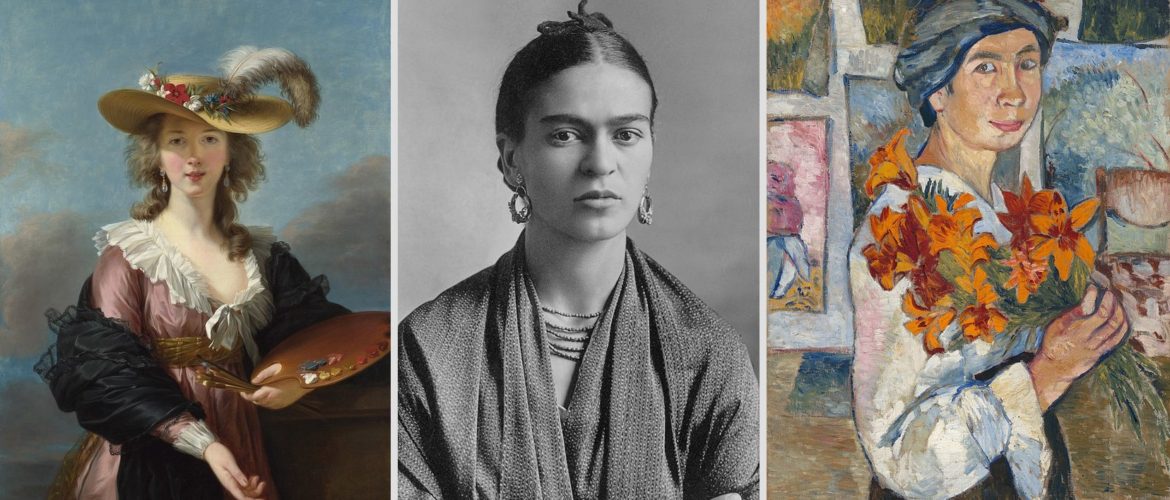 The art history is still not replete with women's names. In recent decades, female artists have made great strides, increasingly showing their artworks in museums, galleries, and international exhibitions. But modern painters would not be where they are now if it were not for the efforts of their predecessors. This blog post focuses on the three famous women who left their mark on the arts. If you are an art lover, it would be useful to know about these great artists.
3 Iconic Female Artists You Need to Know
1. Élisabeth Louise Vigée Le Brun (French, 1755-1842)
The French portrait painter Elizabeth Louise Vigée Le Brun was super popular among female artists and her contemporaries. Due to her painting talent, she supported herself and her widowed mother from the age of fifteen. The artist always portrayed her clients in elegant poses and exquisite outfits. She became one of Marie Antoinette's close associates and created a total of about 30 portraits of her.
2. Frida Kahlo (Mexican, 1907-1954)
Frida Kahlo's recognizable painting style, vivid biography, and memorable appearance made her one of the most popular female artists. The majority of the artist's works are self-portraits, all showing her outstanding artistic style echoing surrealism and naive art, as well as the Mexican woman's temperament and a difficult relationship with her husband.
3. Natalia Goncharova (Russian, 1881-1962)
Natalia Goncharova is a Russian-born artist who experimented with various genres – from impressionism to cubo-futurism. Thus, she developed her own expressive pictorial language. It should be noted that Natalia Goncharova left a huge legacy behind. Her retrospective exhibition at the Tretyakov Gallery contained about 400 works. She is still considered one of the most popular Russian artists on the art market.
These were three iconic women holding top places in fine art history. Check out our other blog posts to stay up-to-date!