5 Interesting Facts About the Royal Collection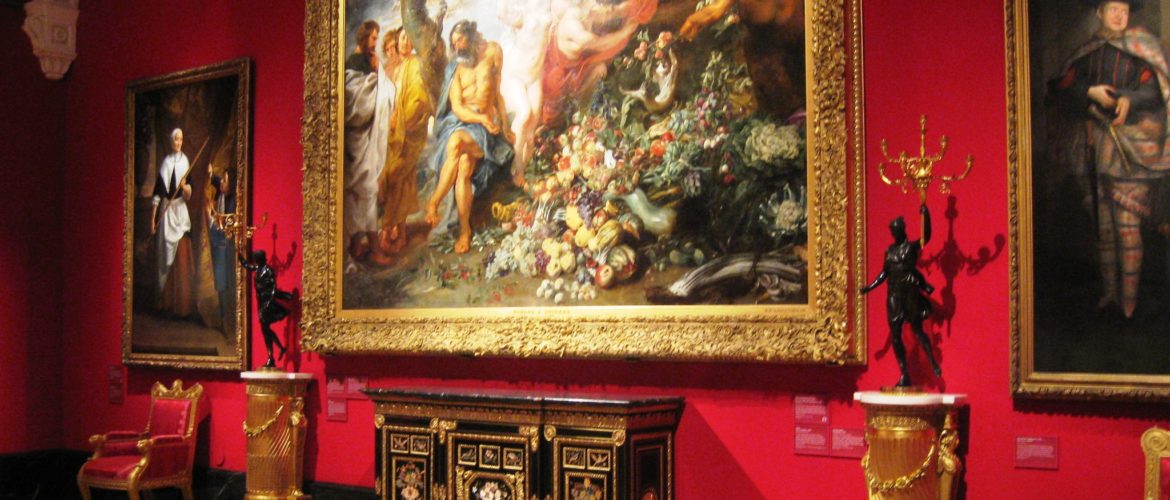 On September 8, Queen Elizabeth II, the Queen of the United Kingdom and the other Commonwealth realms, peacefully died aged 96 in Balmoral Castle, Aberdeenshire. Without a doubt, she will be remembered not only as the UK's longest-serving monarch, but also as a cheerful and kind person ready to help everyone in need. To commemorate the life of the Queen, we want to draw your attention to the Royal Collection that significantly grew during Elizabeth's reign. The following interesting facts about that private collection are for you.
5 Interesting Facts About the Royal Collection
It is the largest private art collection in the world
Over one million objects have been assembled by the various monarchs since the times of Henry VIII. Their diversity is indeed impressive: 7,000 paintings, 30,000 watercolors and drawings, 150,000 works on paper, and about 450,000 photographs. That is to say nothing of numerous pieces of ceramics, textiles, weapons, jewelry, manuscripts, sculptures, and fine books.
It occupies 13 historic residences in the United Kingdom
And all of them belong to the royal family. These include Hampton Court Palace, Kensington Palace, Windsor Castle, the Queen's Gallery at Buckingham Palace, and the Jewel House, among others.
Charles I was one of the biggest contributors to the collection
The Royal Collection is a heritage preserved, updated, and passed from King/Queen to their heirs. Charles I is among the most passionate of its contributors. He was a collector and admirer of Italian paintings and Flemish artists such as Van Dyck.
A lot of artworks have already been computerized
The computerization of the artworks began in 1991 and lasted until 1997. The full view of the inventory is not available to the public. However, there are myriad works you can still see on the official website of the Royal Collection Trust. It is also worth mentioning that roughly 3,000 items remain on loan to museums all around the world.
There is a separate organization to oversee the collection
Speaking of the Royal Collection Trust, it is a registered charity set up in 1993 to conserve the collection and foster the public understanding and appreciation of art. Nowadays, it is solely responsible for the full management of the assemblage.
Exploring the aesthetic miracles of the Royal Collection is something you should do in person. However, if you are far from the UK, or you are tight on time, you can also watch the collection of documentaries titled "The Royal Family Collection," which is available on several streaming platforms online. It provides a glimpse into the life of the Queen, her family, and her collection.