7 Decorating Tips, or How to Make a Large Room Feel Cozy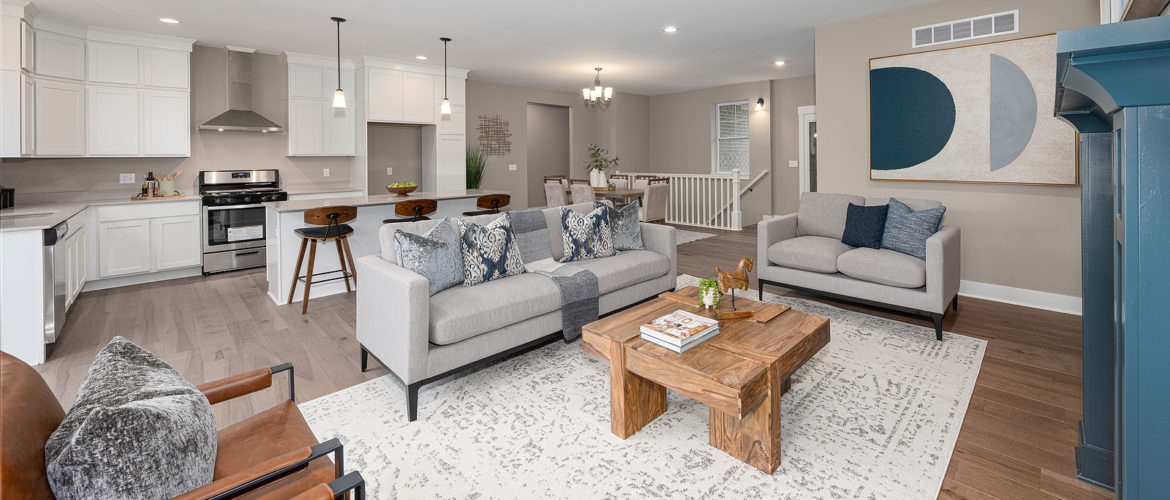 If you dream of living in a big house with spacious rooms, keep in mind that a large living place often feels quite cold, uncomfortable, and empty. However, even a large room can still feel cozy if you decorate it properly. Here you have some decorating tips that may well come in handy or, at least, inspire you to create your own perfect project for your new home.
7 Decorating Tips, or How to Make a Large Room Feel Cozy
1. Designate zones
In a small apartment, you can have only one conversation area with no place for furniture groupings, whereas spacious rooms can function so much more. Get creative and play with the size and shape of your rooms so that they won't look dull. Organize possible functional areas, such as a media zone, a game table, a writing desk, a dining area, a console, a reading area, a conversation zone, and so on.
2. Divide the space visually
To zone out a large room, you can add half walls, pillars, or ceiling beams. A good idea is to use curtains, rugs, wallpaper, or even pieces of street art or graffiti art to create an illusion of separate zones. A chaise lounge, a sofa, a large bench, original lamps, plants, or an attractive screen can also help you divide the space.
3. Spotlight the focal point
A focal point should stand out among everything else, set the tone for the place, and draw the eye of your guests when they walk into a room. It is recommended that you have several focal points instead of a single one, as you can section the room off a bit and make it feel smaller this way. To enhance the idea of comfort, create a gallery wall with photos of your family and friends.
4. Consider the color
The color of your walls can affect how your space looks and feels. If your room has high ceilings, two-tone walls will make it feel less spacious and create a cozier feeling. Another way to make the ceiling appear lower is to paint it a darker color than the walls. To break up the expansiveness and accentuate the borders of the space, opt for darker, less reflective colors on walls.
5. Pair the furniture
Larger spaces require a large impact, so you should implement the twin rule. For example, if you do not have a coffee table of an appropriate size, use two matching ottomans. Instead of having one large carpet, opt for two rugs for different conversation areas. Try to create a pleasing flow that screams comfort by bringing and blending the furniture and accessories together.
6. Pick the perfect art
When you start planning interior design for your home, art should hold a special place on your list. Picking the perfect art for your home is challenging, as everything is supposed to look and feel consistent. Your paintings should be a reflection of yourself and your housemates. Pick colors and tones accordingly to the atmosphere of the room. Establish a connection between all elements so that your design looks coherent.
7. Use natural elements
Seeing the space with bright, flourishing, living plants feels warmer and more nourishing. Consider decorating your home with houseplants and fresh flowers to clean the air and boost your mood.
Hopefully, these simple tips will help you make your new large house feel like home. Good luck!