Art Dirchelish to Show Art by Azerbaijani Female Artists in Miami Beach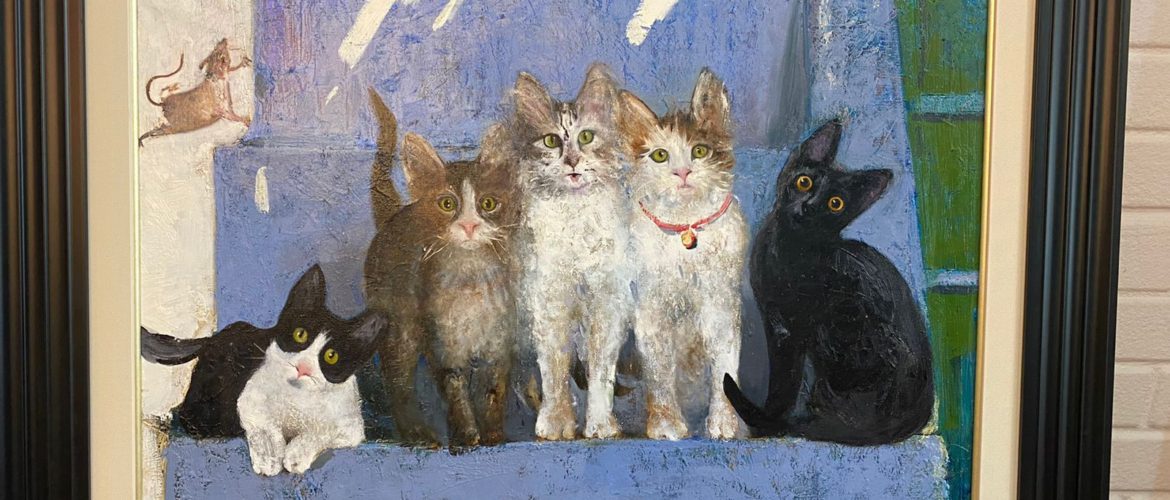 Art Dirchelish, a non-governmental organization from Azerbaijan, will hold its first-ever group exhibition of artworks by young Azerbaijani female artists in Miami Beach on December 15. Titled "The Art of Diplomacy: Art for Peace," it is organized with the help of the Embassy of Azerbaijan in the US as a sign of support and investment in the creativity and cultural development of the youth, as well as the further integration of talented people into America and Europe. Don't miss the opening of the showcase at Miami Beach Woman's Club this Thursday!
Art by Azerbaijani Female Artists at Miami Beach Woman's Club
On December 15-22, about 70 paintings by 17 Azerbaijani female artists will be displayed at the debut collective exhibition in the US. The organizers stress that all the visitors will be able not only to enjoy the aesthetics of the presented pieces but also to buy them if they want to. It is both an investment in art and the support of a useful and important initiative. So, what is "The Art of Diplomacy: Art for Peace" all about?
The exhibition consists of a large series of paintings by Azerbaijani female artists with different styles and techniques. From abstract to figurative to literal art, everyone will be able to find something close to their hearts. Landscape painting, cityscapes, still life, and portraits are just a few of the genres that can be found in the venue. Furthermore, if you are foreign to Azerbaijani culture, you might well explore the cultural context behind the imagery. As a matter of fact, it will be possible to discuss nuances and details with the curators and painters themselves, which makes this event a golden opportunity to learn more about other nations and countries.
What You Should Know About Dirchelish
Dirchelish is a non-profit and non-political organization that has been operating as the center of social-psychological rehabilitation of the youth in Azerbaijan since 1999. Translated as "revival," the company aims to assist young people with disabilities and those who come from families with serious social problems. Thanks to comprehensive development, Dirchelish effectively contributes to the present and future of the people of Azerbaijan. Since its foundation, it has implemented more than 100 projects throughout the world. Speaking of showcases, art by young Azerbaijani artists has so far been exhibited all around the world, including in Sofia, Brussels, Vienna, Bern, Rome, London, Waterloo, Dubai, Singapore, Cairo, and other cities. The upcoming collective exhibit featuring Azerbaijani female artists will be another step forward in the history of the organization. Don't miss it!
Photo courtesy of Art Dirchelish