Dutch Landscapes of the 17th Century. Features and Artists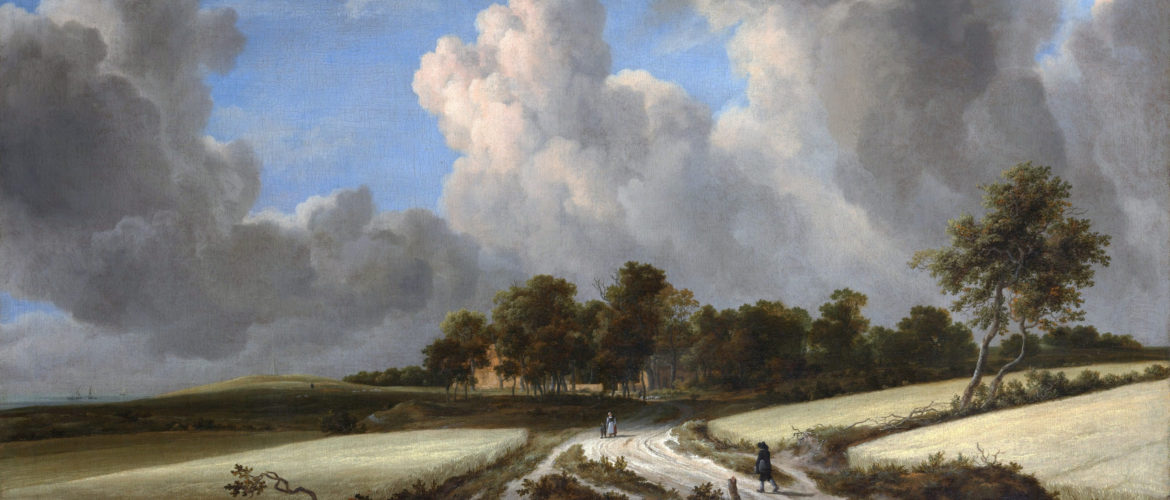 One of the important criteria influencing the development of painting in a particular region is its climate. Except for the natural resources, which can be used for making colors and canvases, weather conditions also influence the mood and themes of paintings. Thus, Dutch landscapes of the 17th century perfectly reflect the lifestyle, architecture, and mood of the Netherlands during the Golden Age.
Features of Dutch Landscapes
The Dutch climate in the 17th century was marked by global cooling, and the Netherlands of the time had the coldest winters and the most severe storms in its history. It would be strange to see bright and colorful paintings by artists living in such a climate.
The landscapes of the Netherlands are characterized by wide views and large spaces. Figures in these paintings are small and mainly secondary, but sometimes, they can emphasize the features of the lifestyle in the cold and windy country.
One of the most popular objects we can see in many Dutch landscapes is a windmill. Painters depicted it not only as part of a view or architectural construction. They saw it as a symbol of national pride and the power of their developing country.
The Best Artists of the Dutch Golden Age
When it comes to Dutch landscapes, it is impossible not to mention Jacob van Ruisdael. His paintings have preserved for us the images of 17th-century canals, rivers, waterfalls, windmills, and castles. The artist dedicated his artworks to wild and free nature. He didn't paint the city or village life. On the contrary, his works poeticize the pristine nature of his country.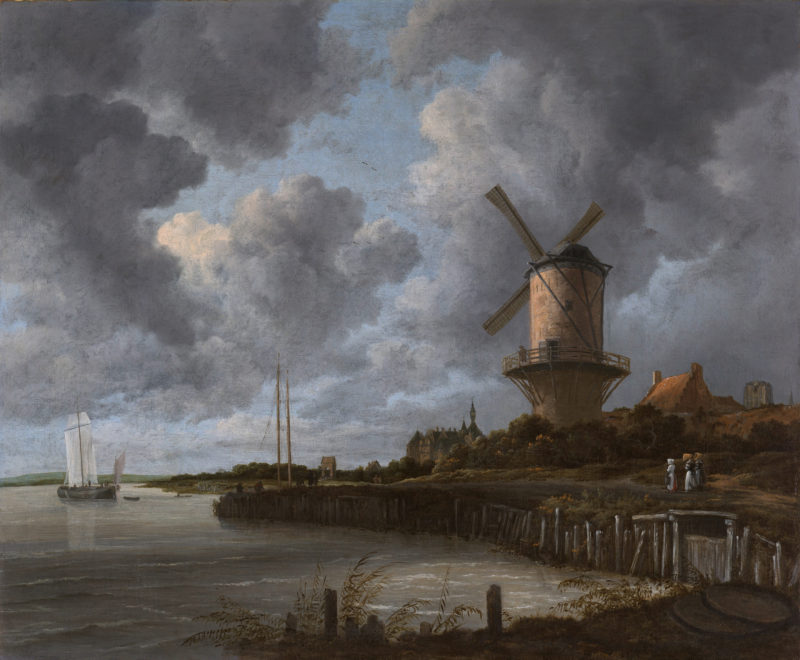 Hendrick Avercamp was another Dutch painter of the 17th century, who left a mark in history. His artworks differ from those of van Ruisdael. Avercamp became famous for his landscape paintings of the Netherlands in winter, with small images of people being an essential part of the composition. People in his paintings skate, enjoy the ice, carry the firewood, and make other things typical for this time of year. All Avercamp's works are covered with silver mist, which involves us in the atmosphere of sparkling and icy winter.
Understanding of Dutch landscapes of the Golden Age would be incomplete without mentioning the art of Jan van Goyen. His paintings were made almost in a monochrome palette of neutral shades. The artist used delicate color layers filling the space of the work with air. He was a true pioneer of 'tonal' painting.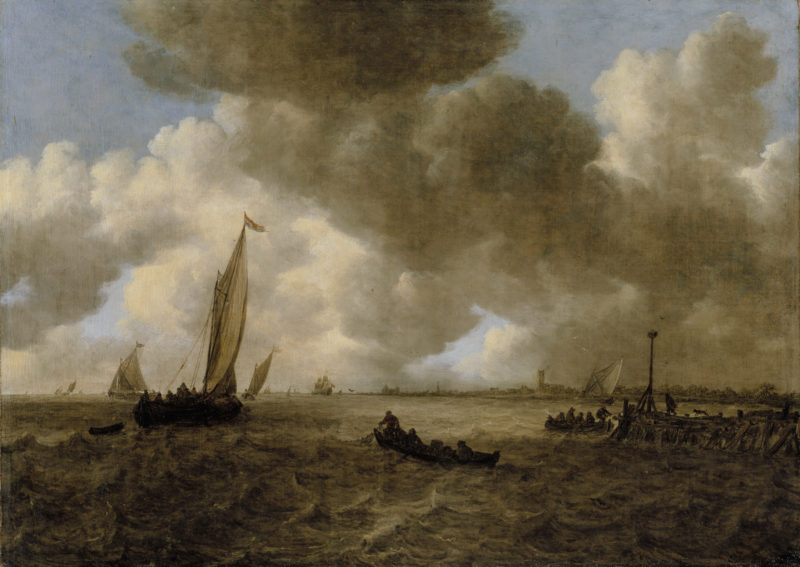 The above-mentioned artists played an important role in the formation of landscape painting in the 17th century. Their silver, brown, and dark green views with cloudy skies and raging waves became the calling card of Dutch art and local identity.