August 21: New York City Estate Auction by Showplace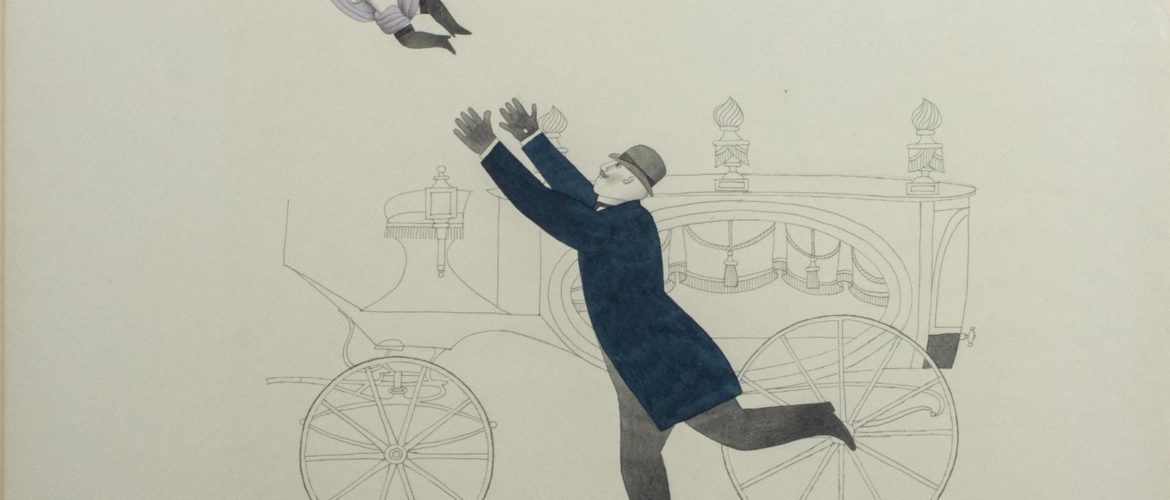 Buying some rare and exclusive items, whether it is a modern-style coffee table or antique credenza, is not only an investment in aesthetics and happiness but also a nod to culture and the world of glamour. Auction houses and antique stores are some of the best places to start your collector's path, and Showplace might be a good way to begin with. The well-known auctioneers will hold the New York City estate auction on August 21. Below are some of the highlights of the upcoming auction that you might want to see and, possibly, purchase.
New York City Estate Auction by Showplace: Main Highlights
Lot 105: Steinway & Sons Grande Piano
Estimate: $5,000 – $8,000
A cream lacquered grand piano (model M) dates back to 1930. The serial number #268330 is marked on the soundboard and all legs inside joinings. While it can be bought at auction, the pick-up location will be in Astoria, Queens.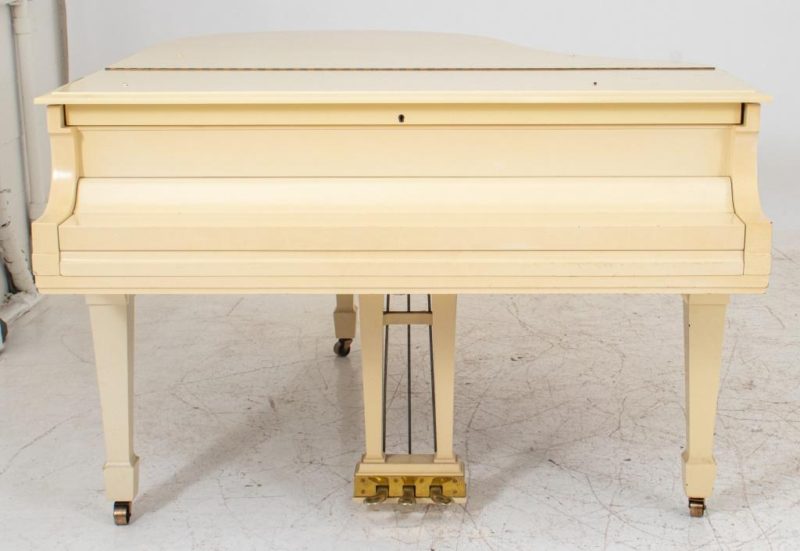 Lot 107: Italian Baroque Fauteuils
Estimate: $6,000 – $8,000
Appreciators of Italian furniture will especially benefit from this set of two giltwood armchairs made in the mid-18th century. North Italian Baroque is known for its posh elegance, and those chairs are the proof.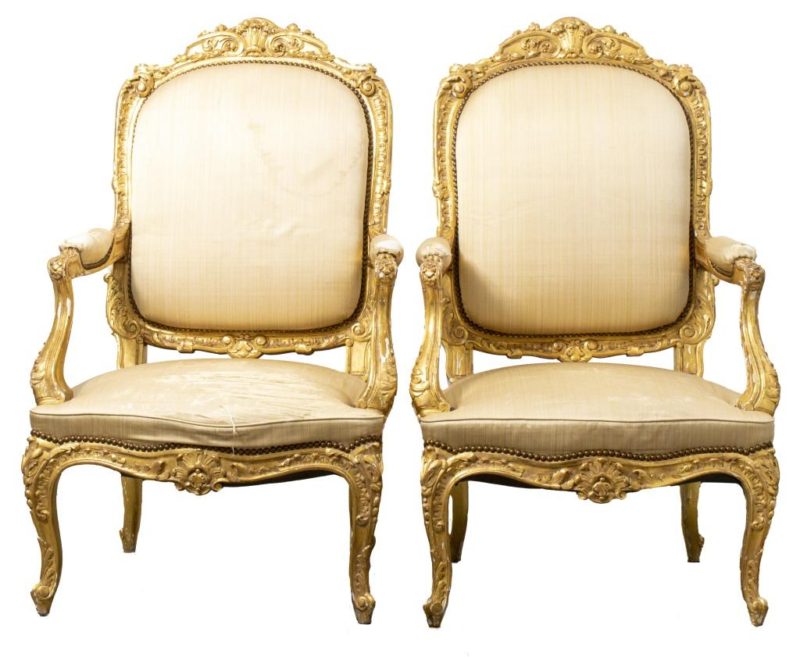 Lot 100: Ruins of the Acropolis in Athens by Lucien Whiting Powell
Estimate: $3,000 – $5,000
The painting by the renowned American landscape painter Lucien Whiting Powell depicts the ruins of the Acropolis in Athens, Greece. It features an original artist's signature in the lower left corner of a canvas. Without a doubt, the artwork is one of the most interesting highlights of the upcoming New York City estate auction.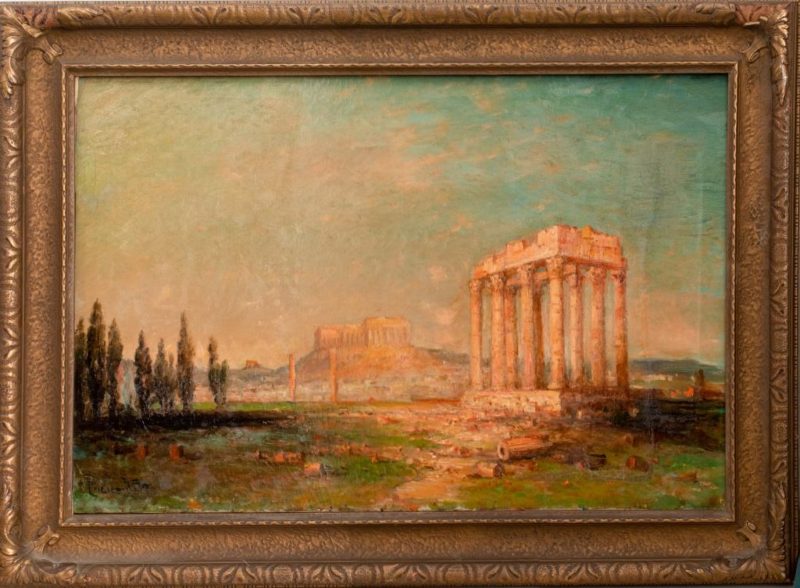 Lot 59: Dunbar Walnut Cabinet by Edward Wormley
Estimate: $2,000 – $4,000
The Dunbar walnut cabinet by Otto Natzler consists of eight partitioned drawers, with brass pulls interlocking design detail on the edges. It is raised on four feet and has a maker's mark in the upper left drawer.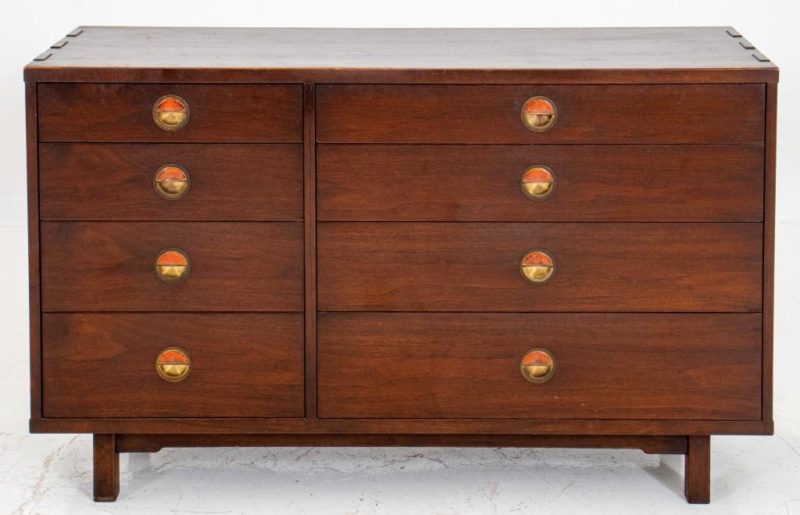 Lot 161: "Sparte Vanille" Bernardaud Porcelain Buffer Service
Estimate: $1,500 – $2,500
The buffet service set in the "Sparte Vanille" pattern consists of 122 pieces, including dinner plates, salad/dessert plates, soup plates, saucers, couple bowls, café au lait cups, coffee cups, and demitasse cups.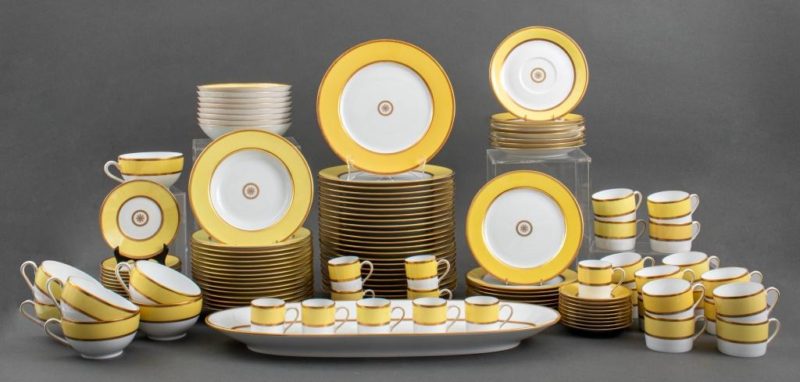 How to Bid at Showplace Live Auction?
If the items above have sparkled your imagination, you need to visit the upcoming New York City estate auction by Showplace in person. It will be held at 40 W 25th St. in New York on August 21. Make sure to buy lemonade because the bidding might be hot!
Photo credit: Showplace Luxury Art Design Vintage/nyshowplace.com