The more meaningful and diverse your collection of antiques is, the more valued and recognized it becomes. The ultimate key to a successful collecting experience was, is, and will always be finding the place where you can buy rare and unique vintage & antiques without much fuss.
Quick and quality service is always relevant, so if you are looking for a place where such an approach to work is appreciated, it seems we have something for you. Showplace Luxury Art Design Vintage, also known as Showplace Antique + Design Center, is your perfect choice because it is one of the most celebrated design centers in New York, which has proven to be the best place for those hunting for collectibles and luxury items of the highest quality possible.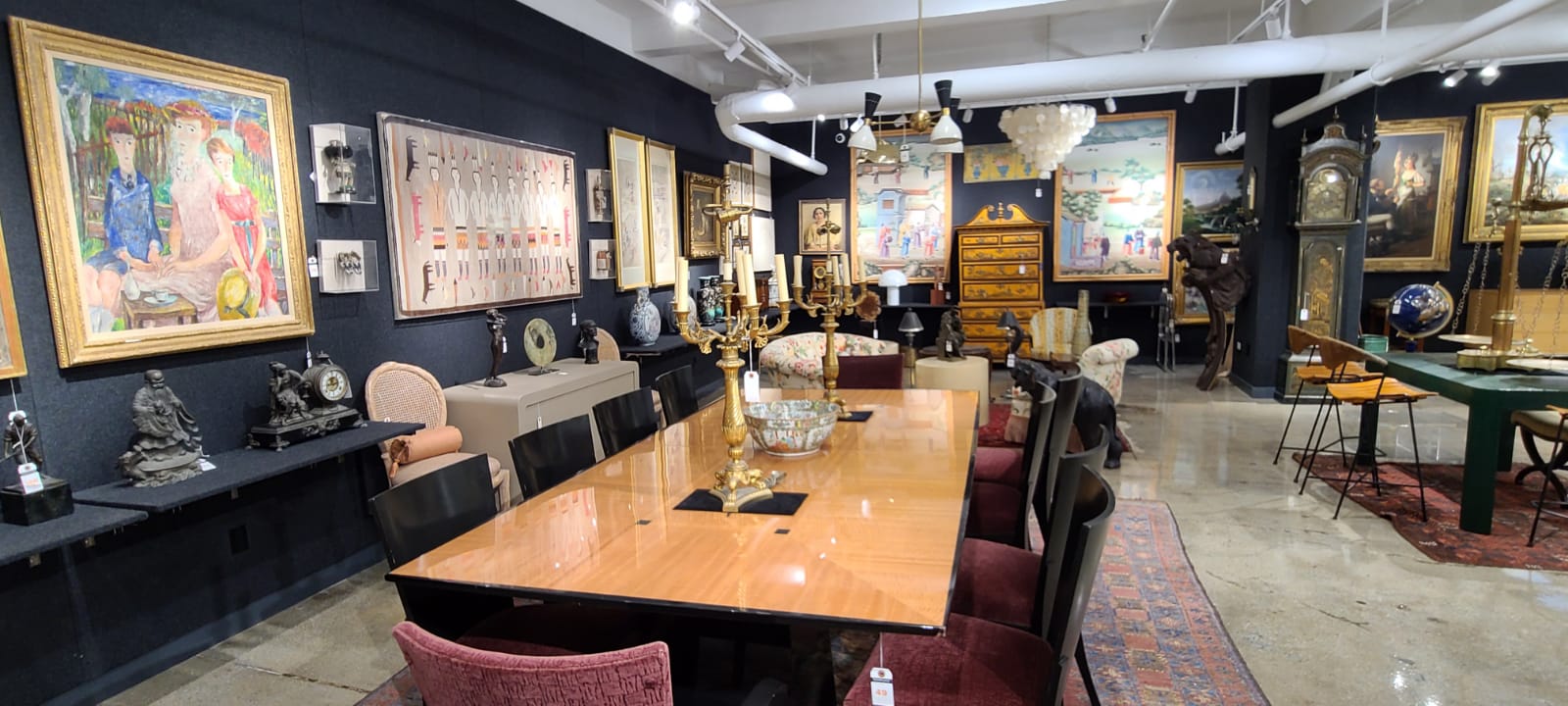 Vintage & Antiques at Showplace Luxury Art Design Vintage
There are several reasons why Showplace Luxury Art Design Vintage is a treasure house for every collector. First, Showplace has been providing its services since 1993, which has allowed it to build an extensive art dealer's base and an impressive inventory. You can find here a versatile array of vintage & antiques, fine art, fashion, furniture, jewelry, decorative art, and many other types of collectibles.
Second, Showplace Luxury Art Design Vintage always keeps its fingers on the pulse of the art industry. The Design Center holds bimonthly estate auctions that you can visit both online and in person. It means that you have a luxury opportunity to buy a slew of new arrivals from over 250 recognized galleries and dealers every two months.
Third, Showplace deeply respects its clients and does everything to enhance the quality of their shopping experience. For that reason, Showplace Luxury Art Design Vintage provides collectors with the safe global shipping of their acquisitions. The Design Center itself, as well as all dealers and galleries featured there, work with only experienced art logistics companies such as Fine Art Shippers, ensuring the safety of art and antiques during transportation. All that is left is to start collecting vintage & antiques with Showplace Luxury Art Design Vintage in New York!