Buying a Boat in 2023: The Basics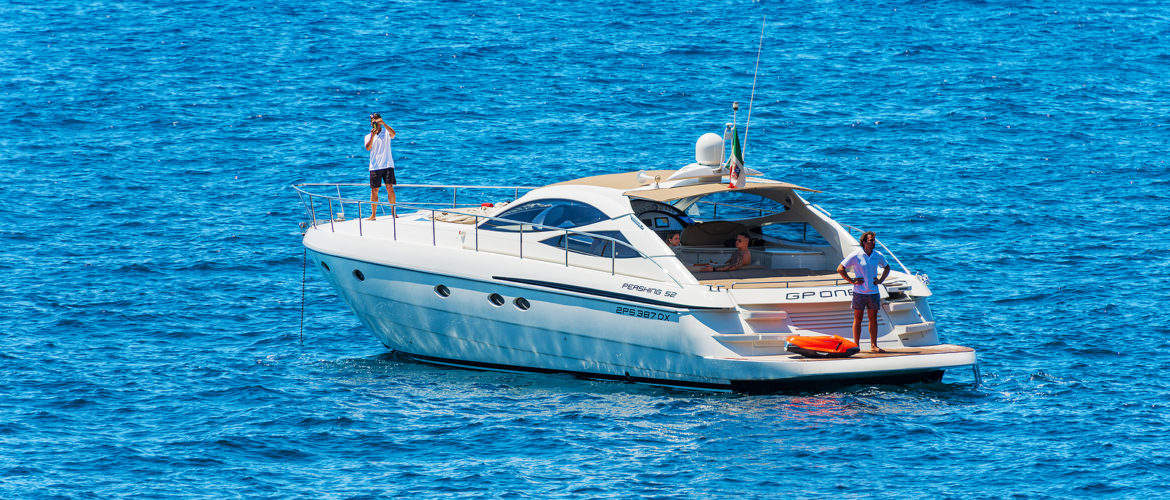 The sound of the ocean gently lapping around you, the fragrance of sunscreen, the hot sun on your face, and the breeze blowing through your hair. It sounds great, doesn't it? Owning your own boat is an exciting dream for many people, and it is not hard to see why. It can seem like something that is out of reach for the common person, but it isn't. There is a lot to learn about the boat buying process and what to think about before you even enter a boat dealership or start your Internet search. In this blog post, we will look at some of the questions and concerns most frequently raised about purchasing a boat.
What are the different types of boats?
There are dozens of different types of boats, all with different purposes. Boats can be used for a wide range of activities, such as fishing, watersports, lengthy voyages, cruising, speeding, going on the open sea, lakes, canals, boats with and without engines, and so on. There are SO many boats from which to pick.
​​To help you focus your search and determine which type of boat would be a suitable fit for you, we will quickly discuss some of the most popular boat types.
Bowrider: These are known for their open bow, which is the front part of the traditional V-shaped boat. Besides of the seating area in the back of the boat, they also have more seating in the bow. They typically have a deck on the back so that passengers can get on and off easily if they want to go swimming or engage in water sports.
Center console: As the name suggests, the cockpit area is in the middle of the boat. They do not have a cabin and make excellent fishing boats.
Cuddy cabin: These are suitable for all sorts of marine activities, including fishing, cruising, water sports, and sailing. They have a closed deck over the bow, providing shade and somewhere to keep people and goods safe and protected from the elements.
Cruiser: These are powerboats that have accommodation. They generally have a small kitchen, bathroom, dining space, and somewhere to sleep. It is not all dissimilar to a yacht, just smaller.
Deck boat: These have an open deck space giving plenty of seating. They are often used for water sports, cruising, and swimming.
Fishing: The name gives the purpose of these boats away. They can range massively in terms of size, power, and style but are all built to sustain waves, swells, and high winds.
Ski boats: An inboard engine and a back deck for convenient loading and unloading are classic features of ski boats. They are also renowned for having a V-shaped profile that helps produce exceptionally sensitive handling and flat wakes.
Yacht: This is where boats start to get fancy. These boats are mostly used for leisure and entertainment and are on the bigger side, with more comfort features and amenities.
What size boat will I need?
The number of people you wish to fit comfortably aboard your boat and how you plan to use it are the two main factors of boat size. For example, if you want to carry 15 people in your boat, a ski boat or a bass boat is not going to be a wise choice.
Consider looking into boats 30 feet and up if you intend to travel through oceans and seas where the waves and waterways can become rather choppy. This size boat is better suited for lengthy offshore voyages and rough, unpredictably flowing water.
You should be able to determine the ideal size boat for your needs and budget with the aid of a dealer or factory representative.
You also need to take into consideration where you plan on storing your boat and transporting it. Smaller boats, for example, can be moved about with a Big Tex Gooseneck Trailer. Bigger boats may need more specialist transport.
How much will a boat cost?
Because of the variety of price points and boat kinds to choose from, this is a difficult subject. To some extent, you can expect that as a boat's length increases, its price would rise as well (although this is not always the case). You must first choose the type of boat you are interested in to discover how much it costs. For example, price expectations for a Ski Boat and a luxury yacht will be entirely different.
Should you buy a new or used boat?
Purchasing a used boat can help you save a significant amount of money upfront, but you must take care to ensure that it is in excellent condition to avoid spending more time in dry docks being repaired than on the water. If you are thinking about buying a used boat, make sure that you know what to look at to make sure that the boat is in good condition. This includes things like:
Whether there are any leaks
The engine
If there are any signs of rot
The electrical systems
Boats assess engine life in hours of operation rather than in miles, unlike vehicles. Finding out the engine hours on any boat, new or old, will enable you to better comprehend its former use and make a more informed choice. A diesel engine can go closer to the 5,000-hour range before it requires to be replaced while a gasoline engine will run somewhere in the 1,500-hour range. Similar to how the number of miles on a car determines when you need to change the oil, the engine hours will also help you decide when it is time for maintenance.
As a buyer, you should confirm that the seller is the rightful owner of the yacht and has the right to sell the boat. So, make sure you have access to the necessary title documents that serve as proof of ownership before spending money to have the boat raised and surveyed. If they become unavailable at a later time, the sale may not only take longer to close but also fail altogether in some circumstances. A reputable broker will always offer suggestions and direction regarding the paperwork needed for a specific vessel.
These are just a few of the important factors to consider when buying a used boat. In all honesty, you should inspect every component of the boat, including the hull, outside, and internal pumps, to be sure you are buying exactly what you need.
Although you must exercise caution when buying used, it is still a wise choice. Hiring a surveyor and obtaining a history report of the boat you are interested in buying are additional safety measures. You can locate the boat of your dreams because there are many used boats with cheaper starting prices on the market.
The benefits of purchasing a brand new boat include having more freedom and options to find a boat that meets all of your requirements, as well as getting a boat with the newest and most cutting-edge features. You also benefit from having a manufacturer's warranty, which will add to your sense of security while making such an expensive purchase. In terms of the disadvantages, it is similar to buying a brand new car that, as soon as you drive off the forecourt – or launch it into the water – you can anticipate a significant loss in value.
Conclusion
There is plenty of information available out there on boats, which can make it all the more confusing. Choosing the type of boat that you want, as well as talking to experts in the industry, is the best way to get started on your boat-buying journey.