Christmas Activities in New York – Where to Go?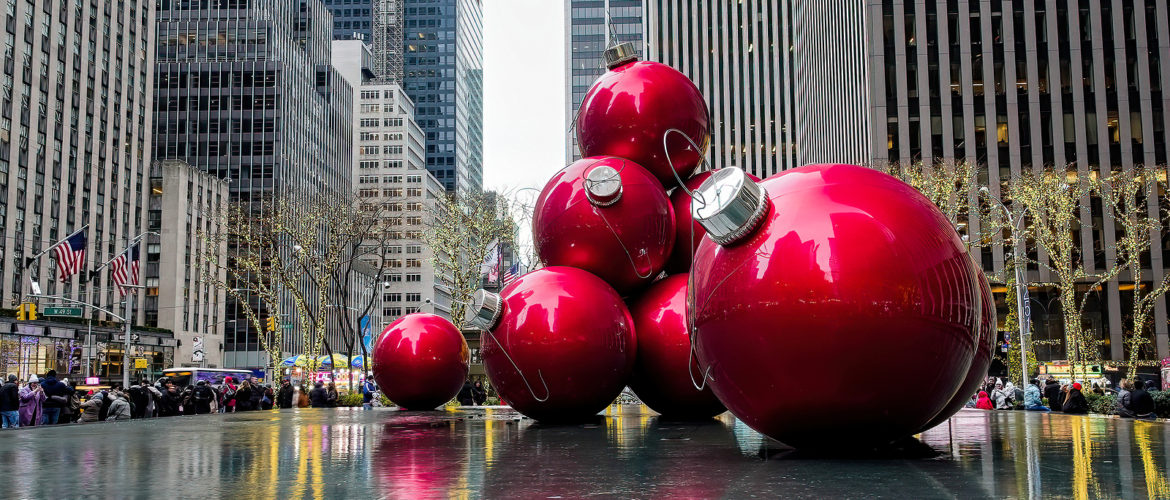 Christmas is the most beautiful time in New York! This is when the city and its best attractions are transformed into an illuminated winter wonderland. New York is decorated with many Christmas trees, holiday windows, and lots of lights that attract tourists from around the world. But what to see first? Let's take a look at the best Christmas activities in New York.
Best Christmas Activities in New York
Markets
New York City's seasonal markets offer the best decorations, tasty food, and winter entertainment to get you in the Christmas spirit. If department stores leave you indifferent, then go to the holiday market. There are several Christmas markets in New York that are worth visiting. Two of the best are in Bryant Park and Union Square. These Christmas markets are not cheap, but the atmosphere and experience are what you don't want to miss.
Decorated shop windows
The beautifully decorated streets of New York and shop windows are sure to get you into the Christmas spirit. Shop windows at Christmas time are a real gift to the public because commercial advertising is almost absent. Walking through the streets in search of beautiful shop windows has always been one of the best Christmas activities for many, be they adults or children, tourists or native New Yorkers. Stores with the most beautiful windows are Saks Fifth Avenue, Bergdorf Goodman, Bloomingdale's, Tiffany's, and, of course, Macy's.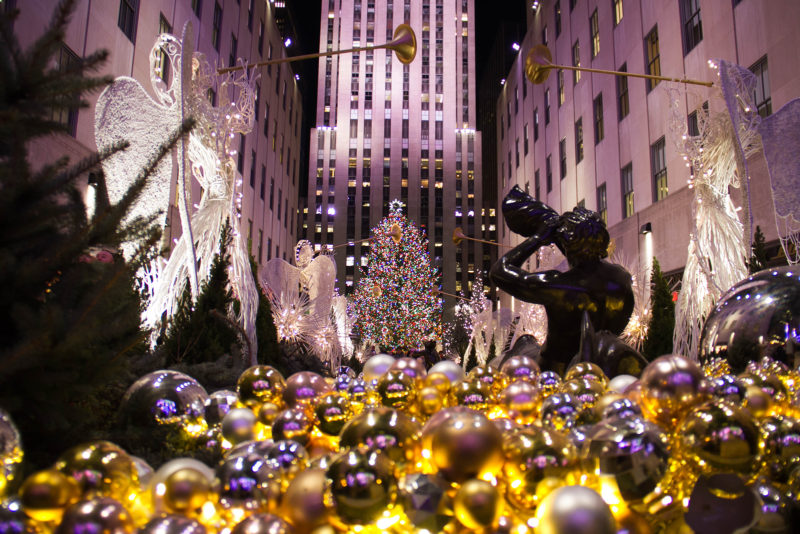 Christmas tree at Rockefeller Center
The famous Christmas tree at Rockefeller Center is a landmark of the city. Traditionally, the Christmas tree should be at least 65 feet high and about 23 feet wide, but this one is usually much taller (75 to 88 feet). Garlands are lit daily from 5:30pm to 12am, and on Christmas Day – around the clock. The lights are usually turned off in early January.
Skating
Many of the skating rinks in New York have open roofs. The Wollman Rink in Central Park offers stunning views of the Manhattan skyline, while Rockefeller Center's seasonal ice rink allows you to skate under the famous Christmas tree. Impressions are always great even though the queues for the ice rink can be quite long. You can also go to Bryant Park that has a 17,000-square-foot outdoor ice skating rink.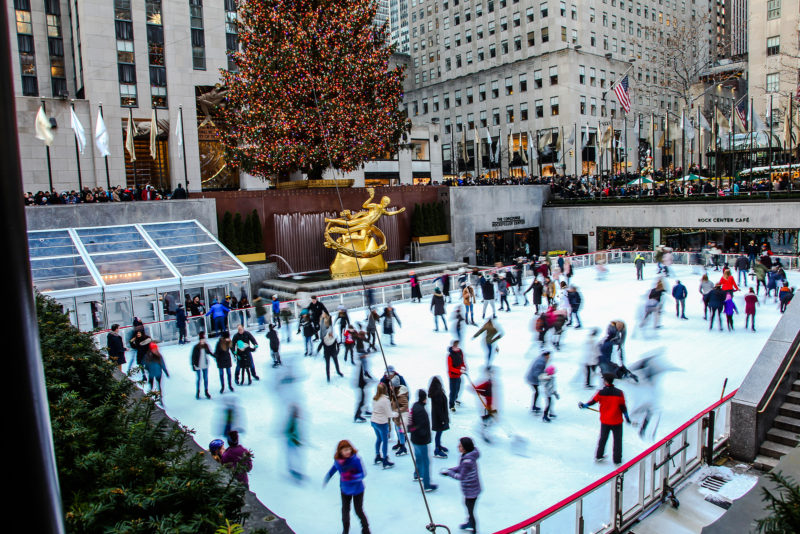 Macy's Christmas 2022
Macy's has an entire floor dedicated to Christmas, which is called Macy's Santaland. The scenery is thought out to the smallest detail. There is even Santa Claus, with whom you can take a picture as a keepsake (for a fee). Keep in mind that the queue for a photo with Santa can be very long, but it is still one of the best Christmas activities you can do with your family and friends.
Merry Christmas!