Climate Activists Charged for Damaging a Degas Sculpture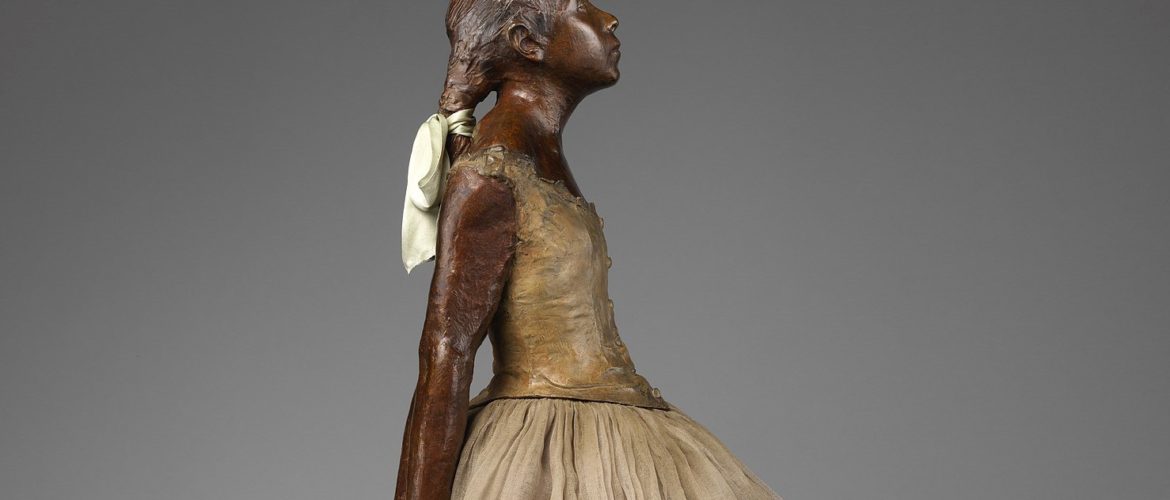 Climate change and its consequences are undeniably a pressing issue in the current world. The urgency of this problem pushes many to resort to rather radical actions to bring attention to it. Let's just remember the van Gogh "soup incident," which got huge amounts of coverage by various media outlets and was discussed across all online platforms. It was only a matter of time before others would attempt to do the same. Two climate activists, who protested at the National Gallery of Art in Washington, DC, a month ago, were charged with conspiring "against the United States" and damaging a sculpture by the renowned impressionist artist Edgar Degas.
Climate Activists Charged for Damaging a Degas Sculpture
According to the Department of Justice's press release, Timothy Martin and Joanna Smith entered the National Gallery of Art on the morning of April 27. The two climate activists had informed the media of their intentions before acting on them. They had bottles filled with paint that they used to damage the base and the casing of Degas' sculpture titled Little Dancer, Age Fourteen. Both protesters are members of Declare Emergency, a climate group whose main objective is to make the government take direct action against climate change. Declare Emergency previously conducted a series of protests around the city, but none of them seem to have resulted in real damage to property.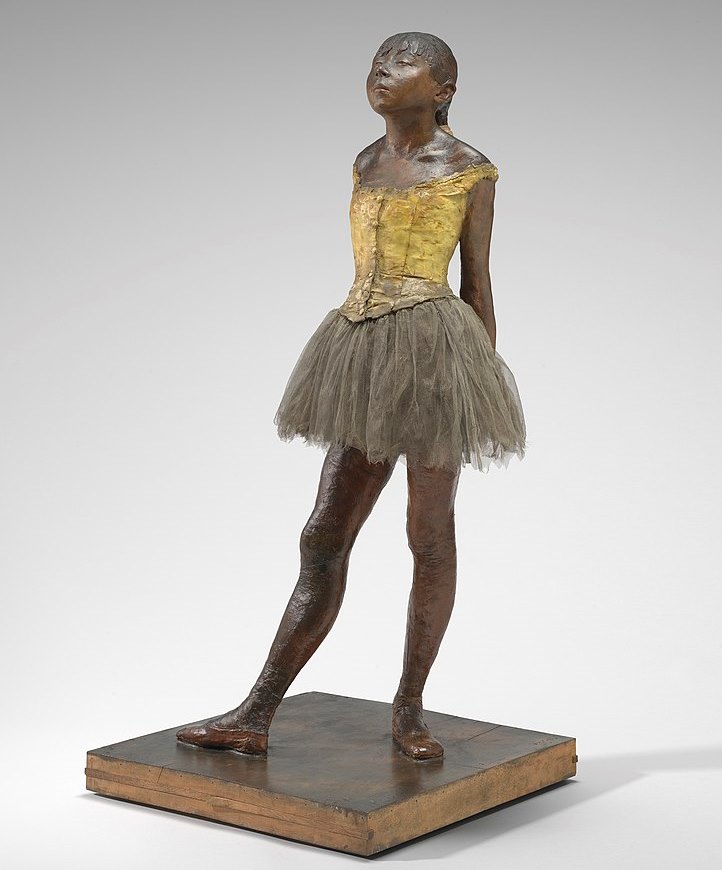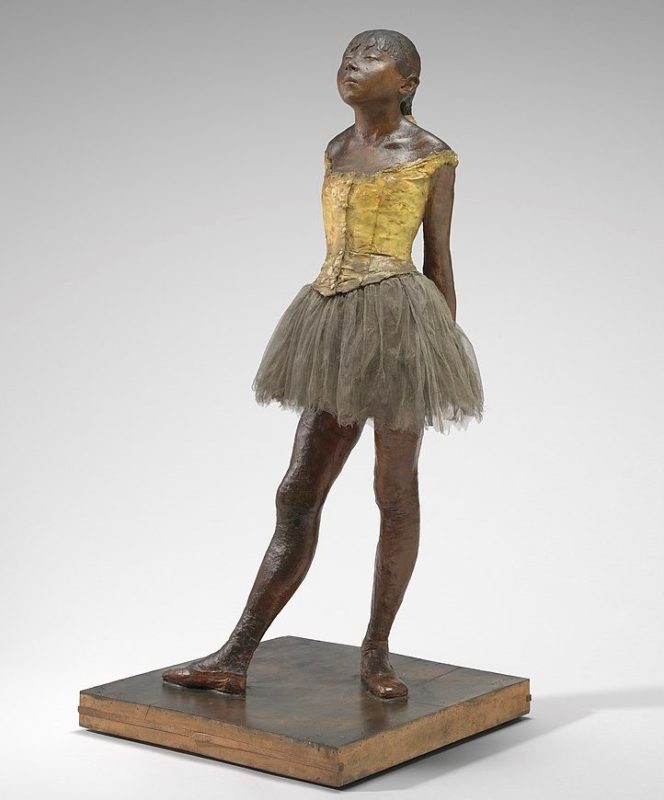 Climate protesters are known to choose highly valuable artworks as their targets to guarantee their case will attract attention and show the seriousness of their concerns. Little Dancer, Age Fourteen was the only sculpture ever exhibited by Degas in public. It showed an unusual for the time level of realism and evoked mixed responses from the critics. Moreover, it depicted a teenage dancer, which offered a poignant critique of the harsh reality of the lives of young ballet dancers who would often become prey for older 'patrons'.
We can only guess what the reaction of Degas and his contemporaries would be to these protests. It is important to remember that a lot of artists throughout history were politically active and often participated in protests themselves. Today, there are also many artists who create eco art and do their best to reduce the use of materials.
One can see climate activists damaging works of art at museums and galleries as an act of either destruction or creation and recontextualization of the pieces they target. Whatever your opinion might be on this issue, you have to admit that these scandals ultimately fulfill their goal by bringing controversial yet long-deserved publicity to an important issue.