Da Race on Wheels: A Collaborative Art Project Uniting the Industry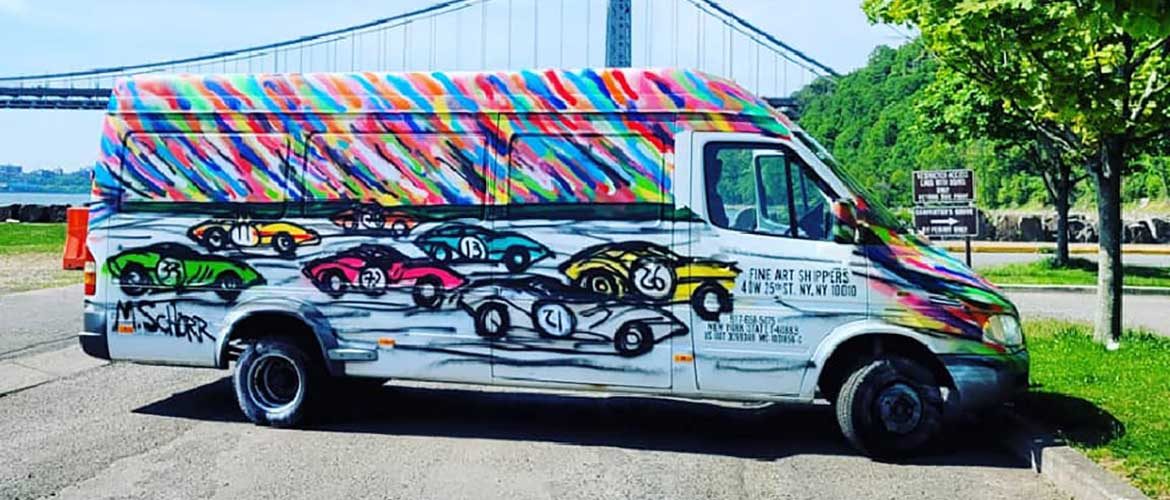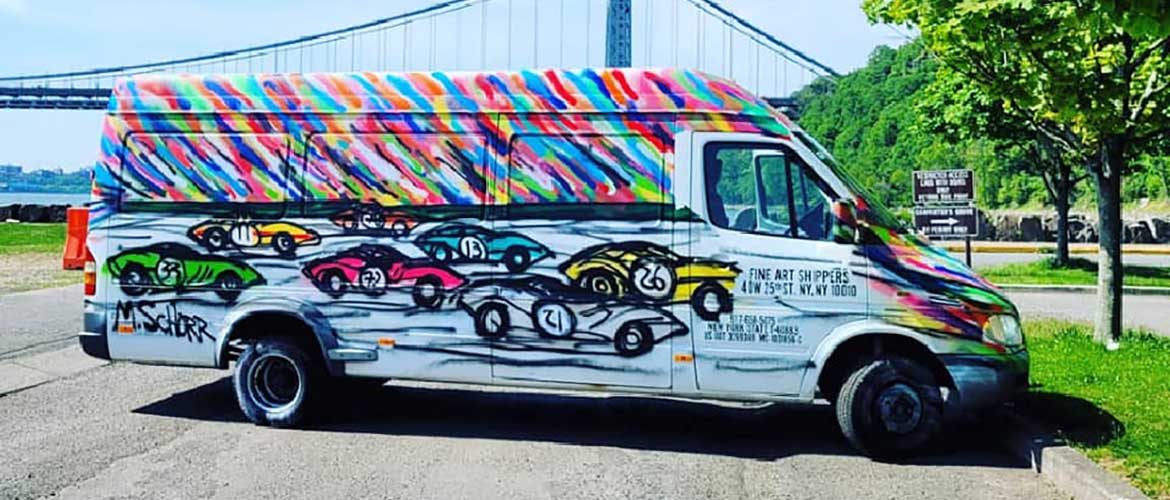 What happens when a professional art logistics company and a talented mural painter join forces? Definitely something worth your attention. Fine Art Shippers, an NYC-based art shipping company, teamed up with the prominent street artist Mitchell Schorr to launch a unique collaborative art project titled "Da Race on Wheels." The artist embellished one of the company's art shuttle vans with a vibrant artwork from his iconic Da Race mural series. Let's get a closer look at such an unusual collaboration!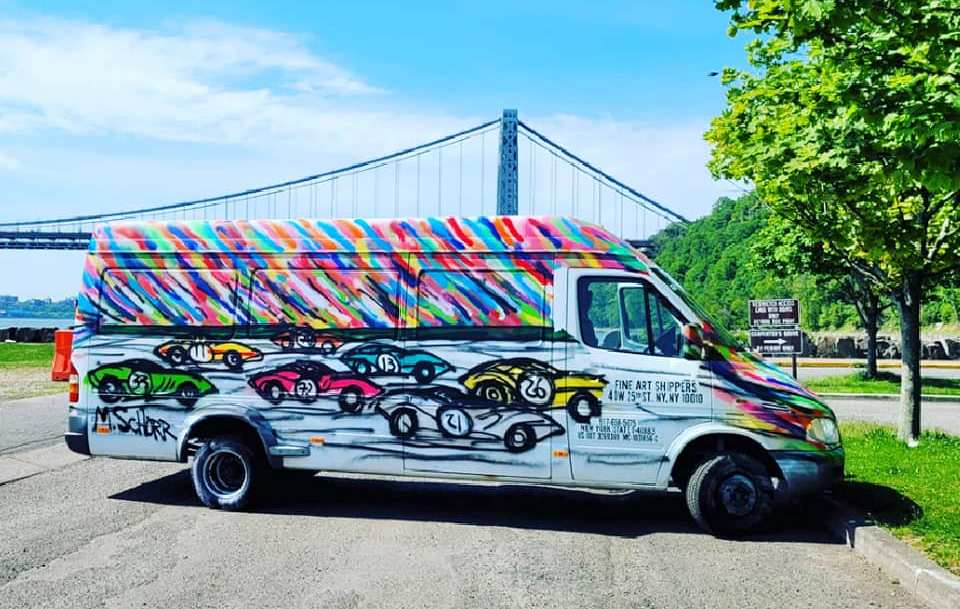 Da Race on Wheels: a collaborative art project uniting the industry
Mitchell Schorr is best known for his impressive large-scale colorful murals in New York City. However, his creativity is not limited to the Big Apple only. Schorr's artworks can be found all around the United States and beyond the country's borders. Da Race is arguably his most famous series of mural paintings, which is distinguished by the depiction of race cars and an ice cream truck. It is interesting that with each new work, the positions of the cars change as if they are really racing.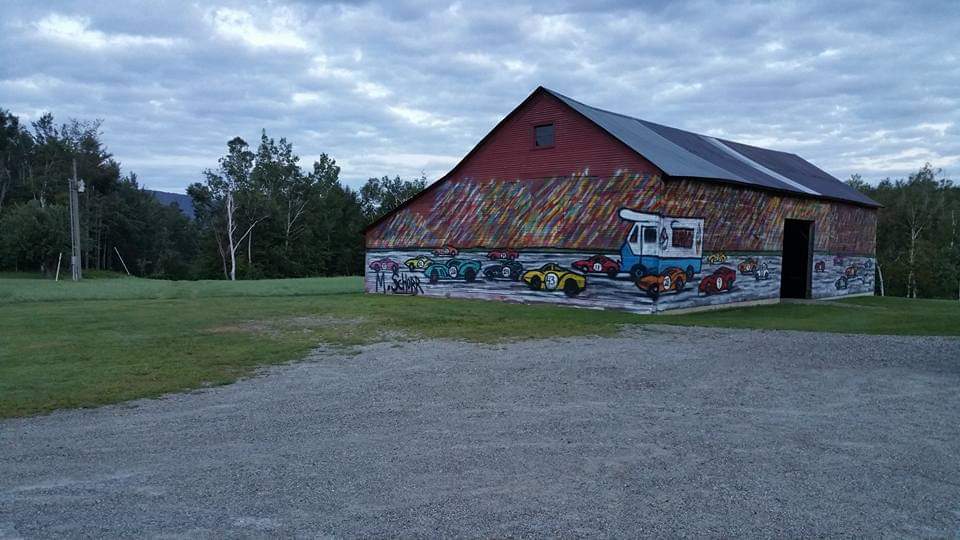 The art project "Da Race on Wheels" is the natural continuation of Mitchell Schorr's mural series. But now his mural is 'on wheels' thanks to Fine Art Shippers, a logistics service provider specializing in shipping fine art and antiques. One of the company's vehicles has become surface for Schorr's Da Race artwork that will now be traveling all around the country.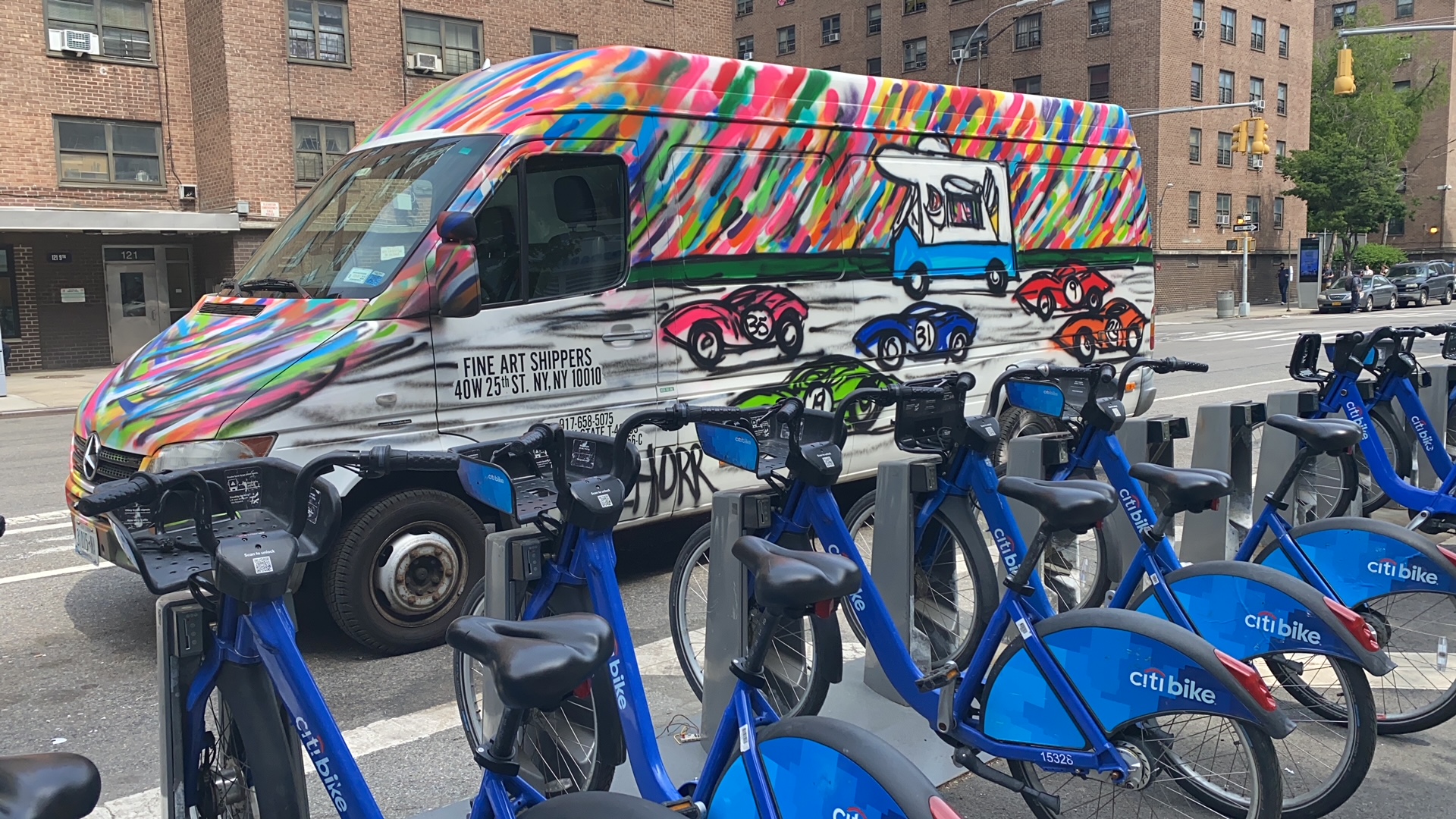 "Da Race on Wheels" is not only a marvelous act of beauty but also an important moment when art experts from different sides of the art market band together to do something creative. This unique experience must serve as an example of how people should unite and collaborate to achieve more.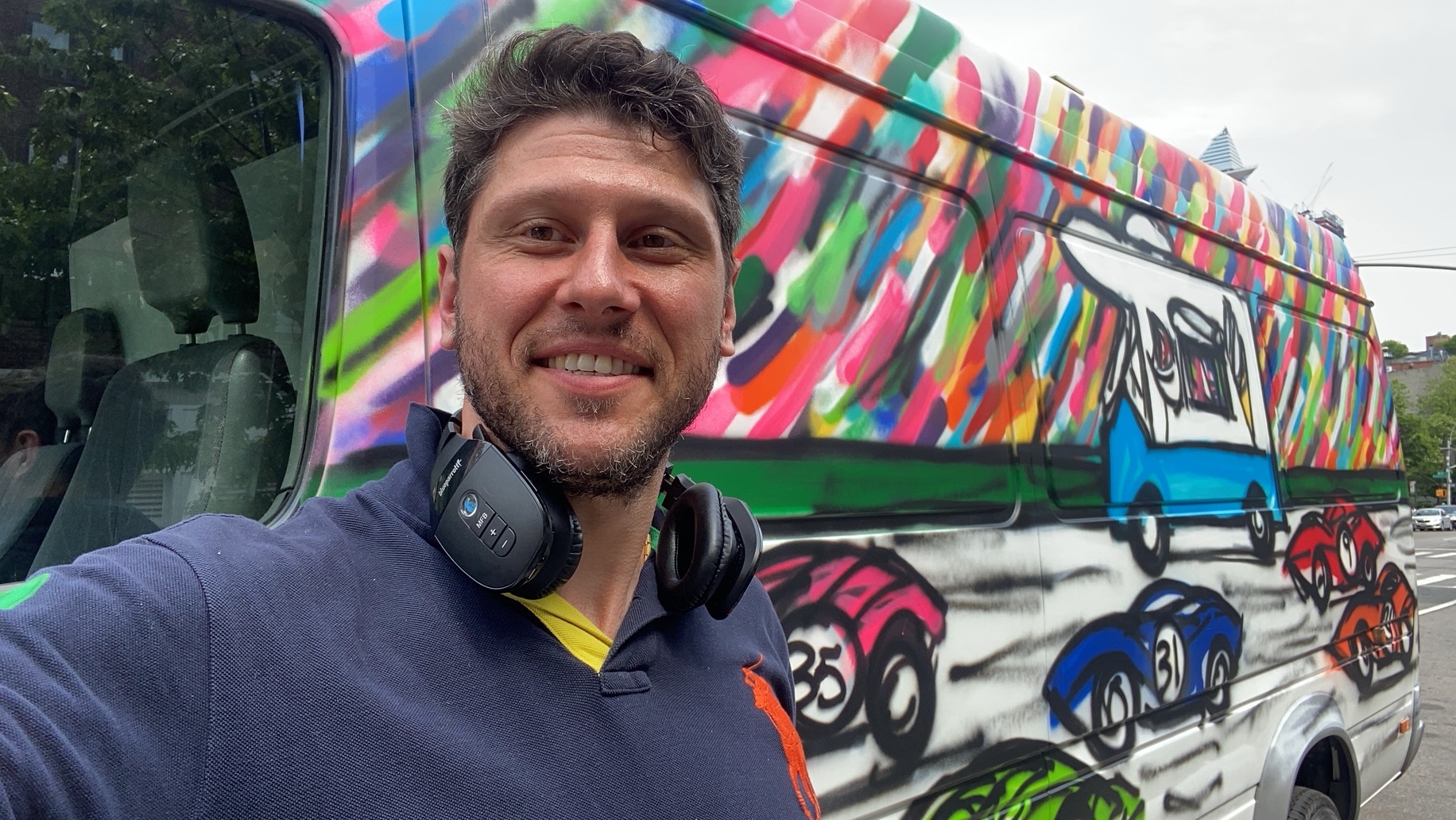 If you happen to see "Da Race on Wheels" art shuttle van in New York City or any other city in the US, be sure to take a photo with a traveling gallery and say hello to the team. Thus, you will help Mitchell Schorr and Fine Art Shippers make their collaborative art project known to an even wider audience.