Don't Miss New York City Estate Auction by Showplace on April 23, 2023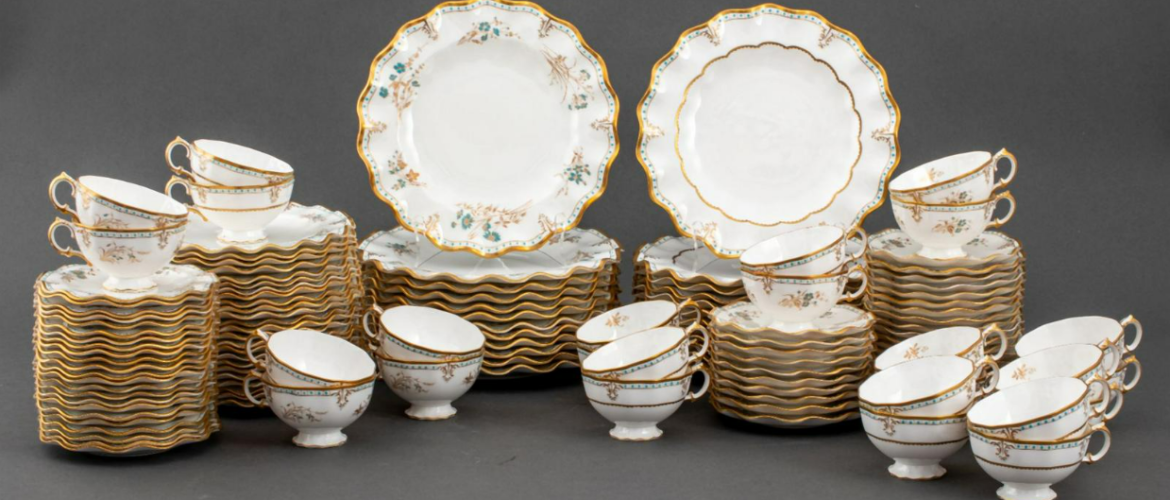 Great news for art connoisseurs! New York City Estate Auction by Auctions at Showplace will be held on April 23, 2023. 280 lots, which will be featured at the auction, come directly from the metropolitan area and the New York City estates. The selection will feature fine art, antiques, designer furniture, and luxury items, including jewelry and handbags. Here are some of the most interesting lots you don't want to miss.
Highlights of the Upcoming New York City Estate Auction
Lot 25: Maison Boudet Ormolu-Mounted Malachite Urns
Estimate: $3,000 – $5,000
The most valuable lot of the upcoming auction is a pair of malachite urns from the Belle Epoque period, produced by the well-known Parisian firm Maison Boudet. The urns are decorated with intricate golden handles in the shape of female heads.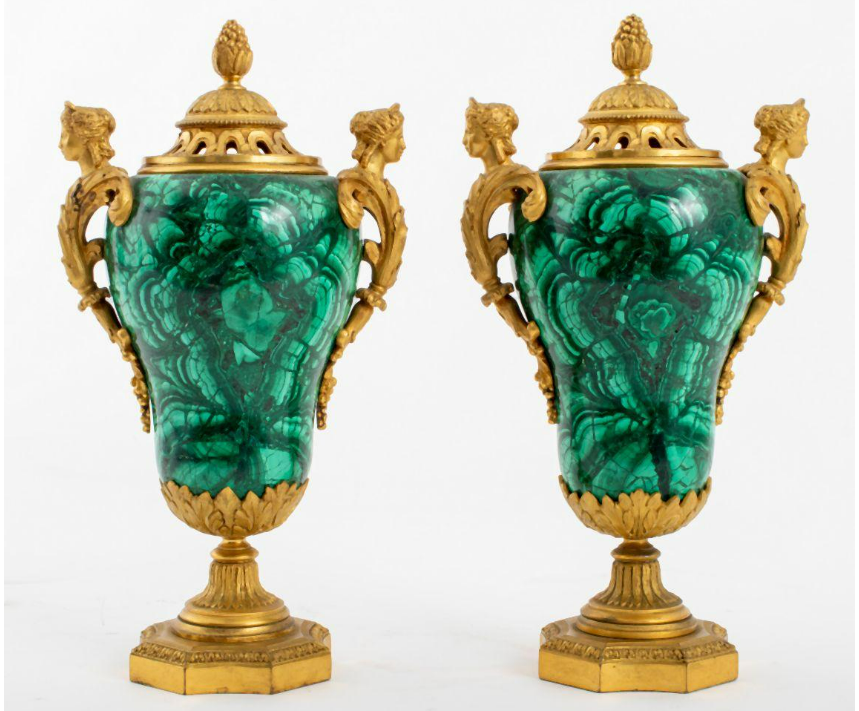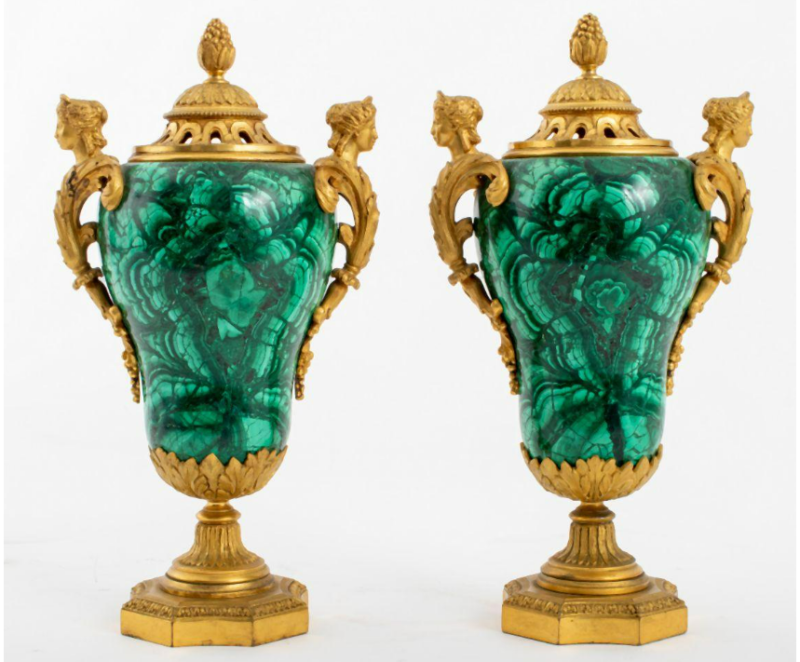 Lot 29: Chinese Ming Blue & White Porcelain Charger
Estimate: $2,000 – $4,000
The given Ming-dynasty white porcelain charger is decorated with delicate blue lotus flowers. It once belonged to Indrani Yogasundram, the wife of the Sri Lankan diplomat Yogaraj Yogasundram. This piece is among the many that Indrani had in her various residences, including the one in Manhattan.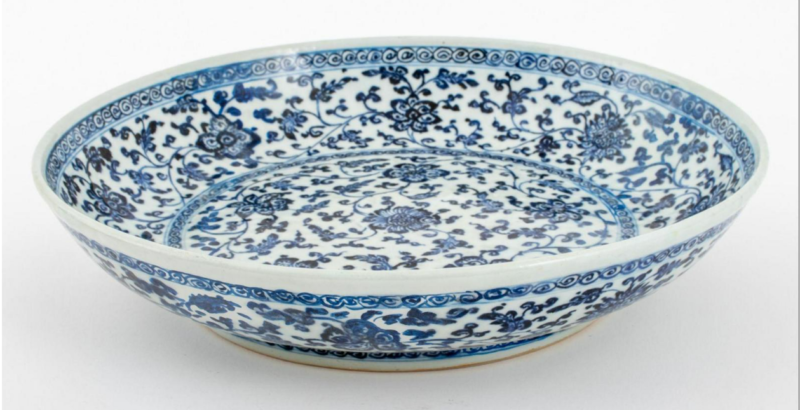 Lot 75: Venetian Rococo Revival Dining Chairs
Estimate: $2,000 – $4,000
This dining chair set is one of the most notable lots featured at New York City Estate Auction. The upholstery of each of the 14 chairs is made from intricate green silk damask, while the legs and framing are silvered and decorated with Rococo-style carvings.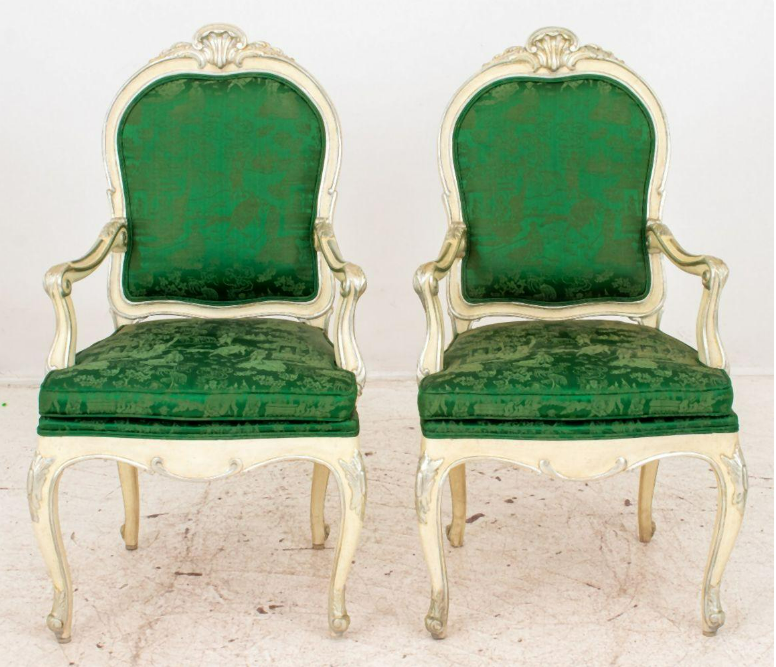 Lot 76: Hand-Painted Chinoiserie Motif 8 Panel Screen
Estimate: $2,000 – $4,000
This beautiful hand-painted screen would easily fit into a house of a wealthy Chinese merchant. It consists of eight hinged panels, each featuring a delicate floral design.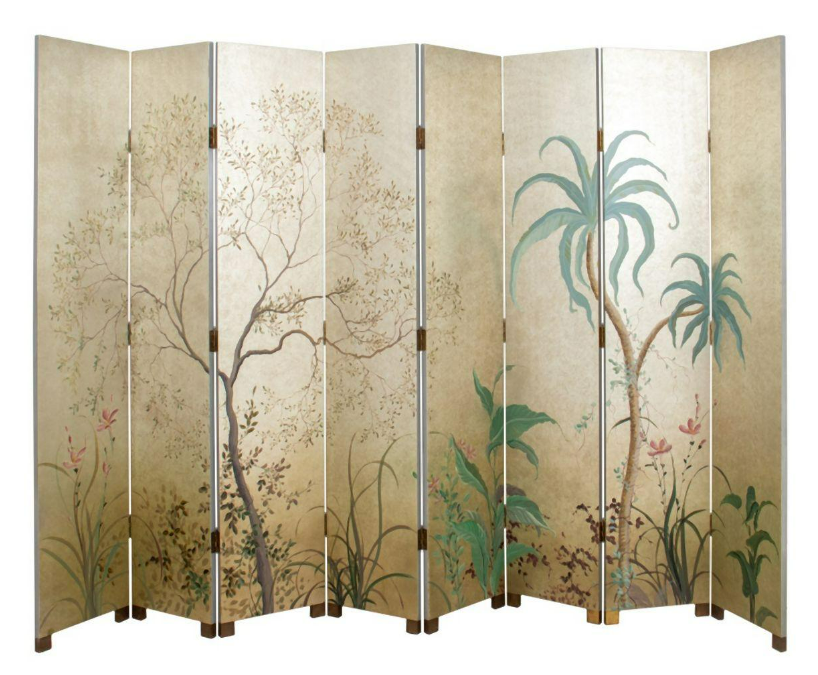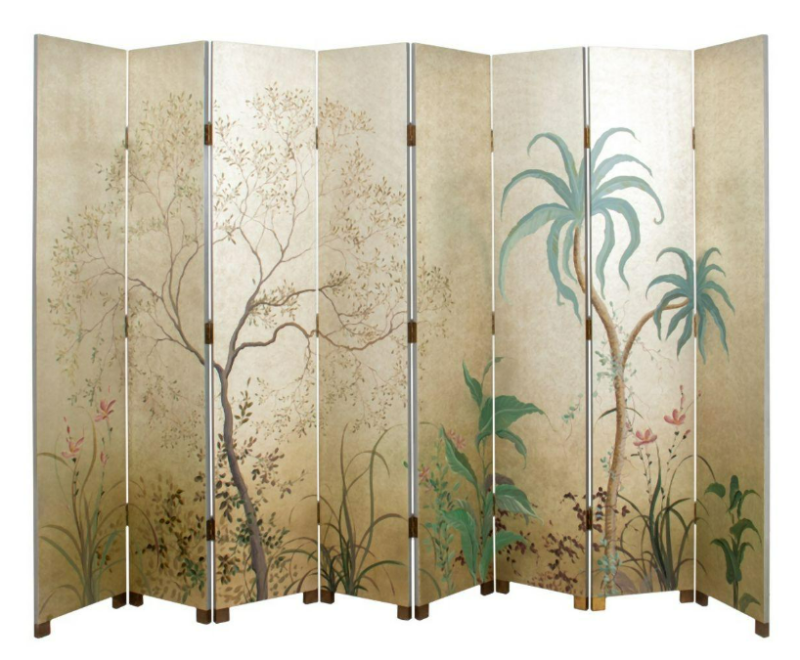 Lot 1: Chanel Beige Caviar Classic Double-Flap Handbag
Estimate: $1,500 – $2,500
The featured light beige purse has all of the attributes of a classic Chanel handbag: the chain strap, the famous double-C golden clasp, and the signature quilted look.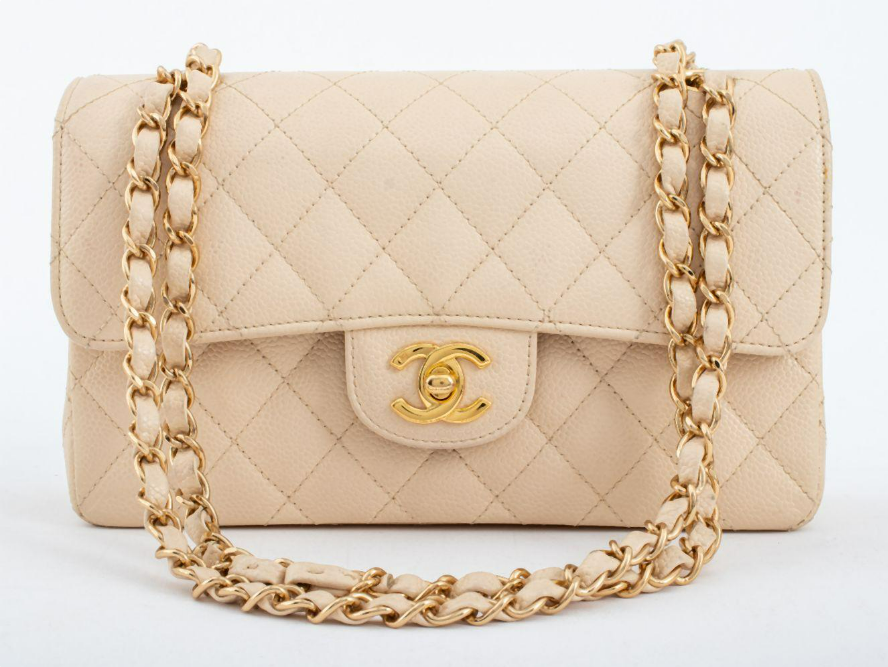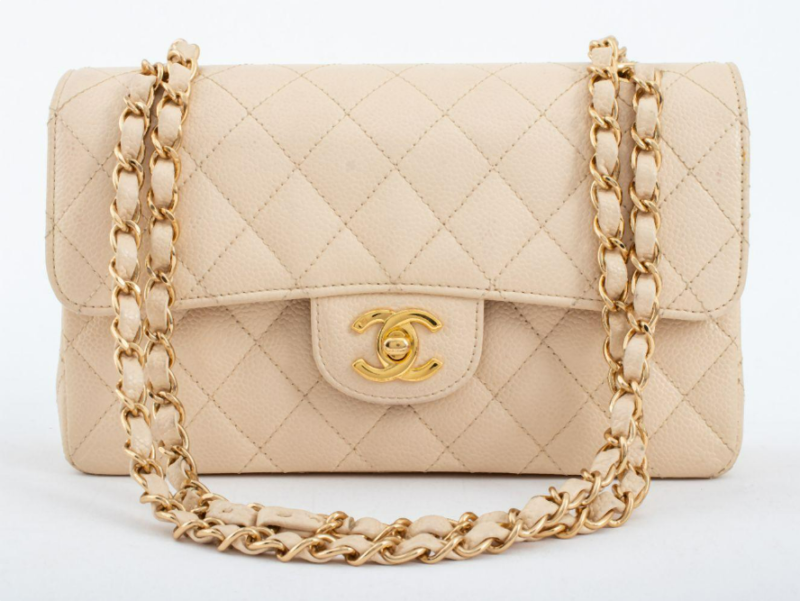 Lot 12: 14k Yellow Gold Diamond Pin / Pendant
Estimate: $1,500 – $2,500
This gorgeous jewelry piece made from 14k yellow gold can be worn both as a pin and as a pendant. The ten diamonds complete the composition.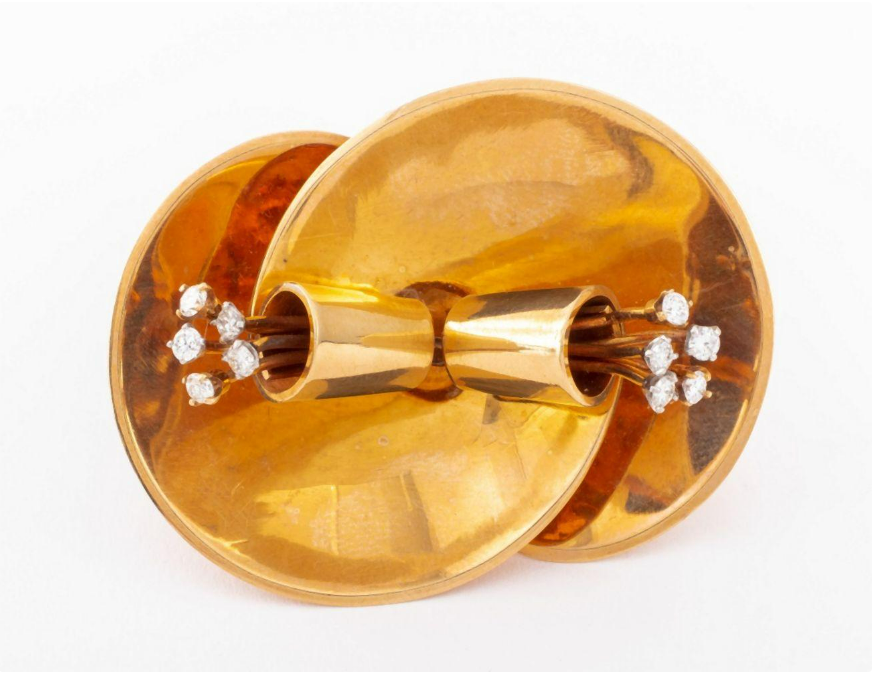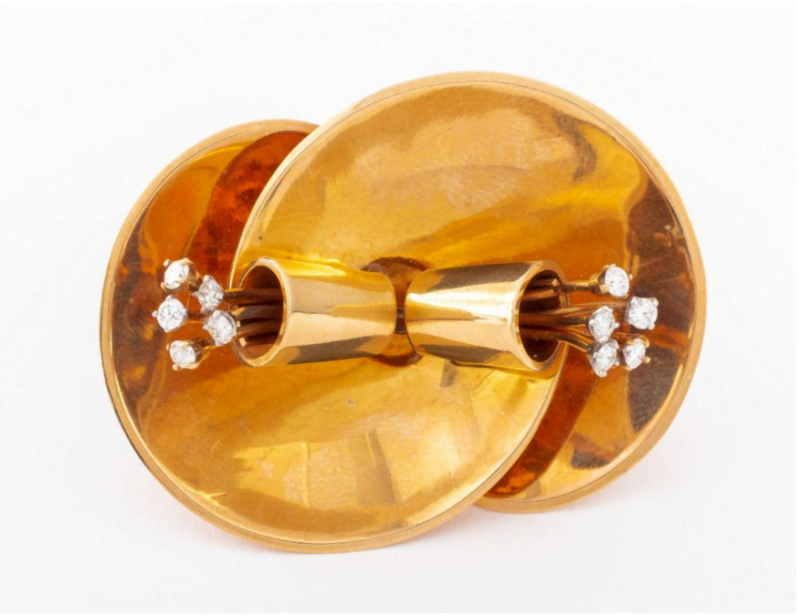 Lot 14: Marc Chagall "Clown in Love" Lithograph, 1963
Estimate: $1,500 – $2,500
Marc Chagall is largely considered one of the most influential avant-garde artists of the 20th century. His black-and-white "Clown in Love" lithography piece featured at New York City Estate Auction depicts a woman standing next to a clown under a blazing sun.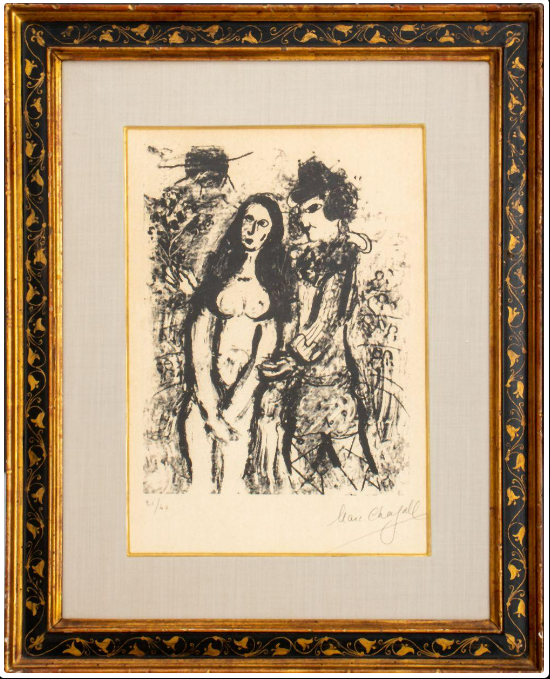 Live bidding begins on April 23, 2023, at 12pm EDT. Do not forget to register on Showplace's website if you are planning on buying these unique pieces online.
Featured image: Lot 139 – Royal Crown Derby Porcelain "Normandie" Part Svc.
Photo credit: Showplace Luxury Art Design Vintage/nyshowplace.com