New York City Estate Auction by Showplace to Be Held on March 5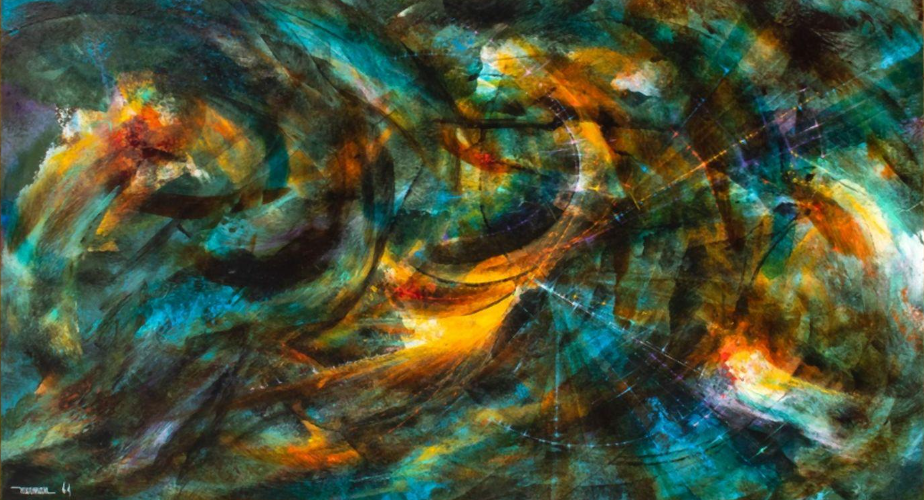 It would not be an overstatement to call New York the nerve center of the art industry. Some of the greatest artists of our time live and work there, and some of the best art and antiques are being auctioned by NYC-based auction houses. On March 5, New York City Estate Auction held by Auctions at Showplace will once again welcome art lovers to view the 280 lots coming from estates of the New York metro area. Let us feast our eyes on some of the highlights of the upcoming auction.
Highlights of the Upcoming New York City Estate Auction
Lot 99: Antonio Dias' Abstract Expressionist Oil Painting
Estimate: $4,000 – $6,000
The top lot of the upcoming New York City Estate Auction is an abstract expressionist painting by the acclaimed Brazilian-German artist Antonio Dias. Dias was a notable follower of the concretist and tropicalia artistic movements.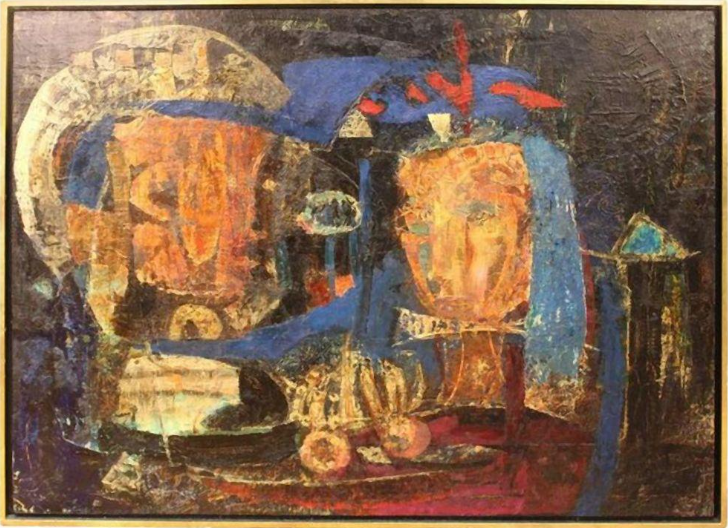 Lot 41: Chinese Blue & White Porcelain Chrysanthemum Vase
Estimate: $3,000 – $5,000
New York City Estate Auction by Showplace always features a variety of antiques that hold immense historical value. This Chinese porcelain vase is one of them. It was created approximately in the late 18th century and belonged to Indrani Yogasundram, the wife of the Shri Lankan diplomat Yogaraj Yogasundram.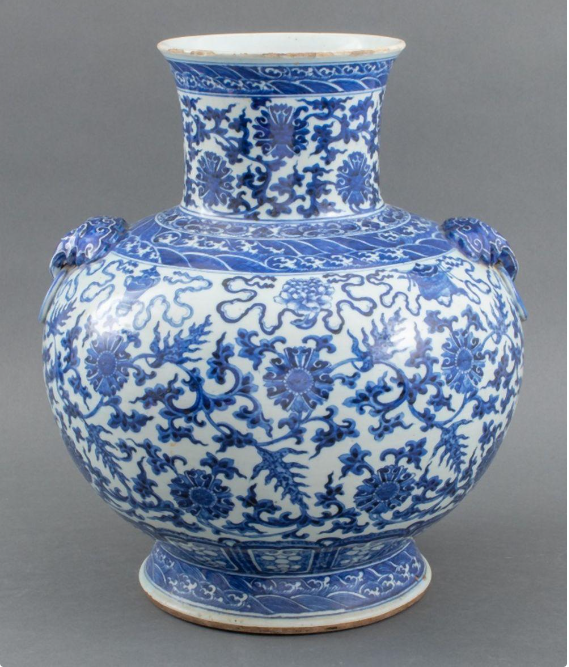 Lot 100: "NY Yacht Club" Oil Painting Attr. to Antonio Jacobsen
Estimate: $3,000 – $5,000
This oil painting attributed to the artist Antonio Jacobsen depicts a beautiful seascape of the Long Island Sound. Antonio Jacobsen is often referred to as the most remarkable marine artist of his time.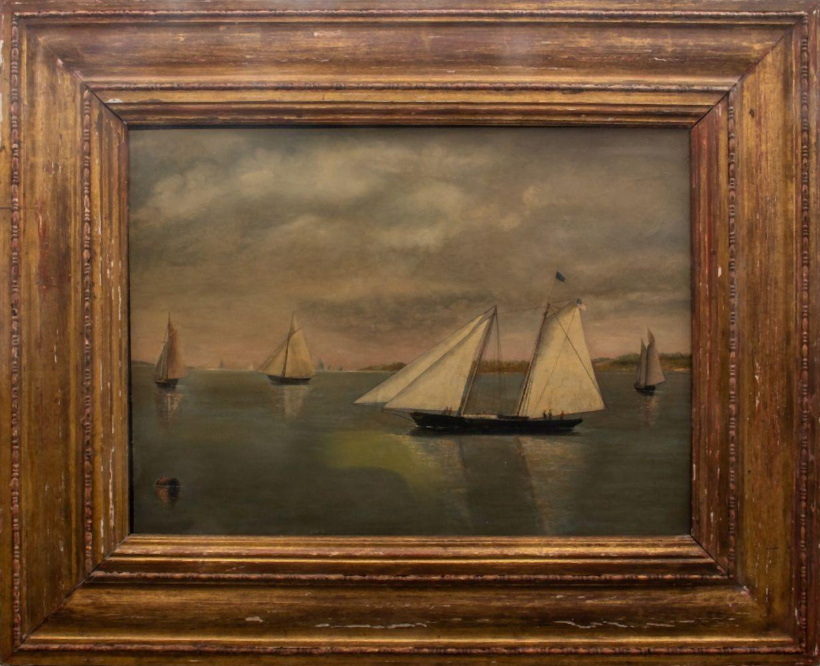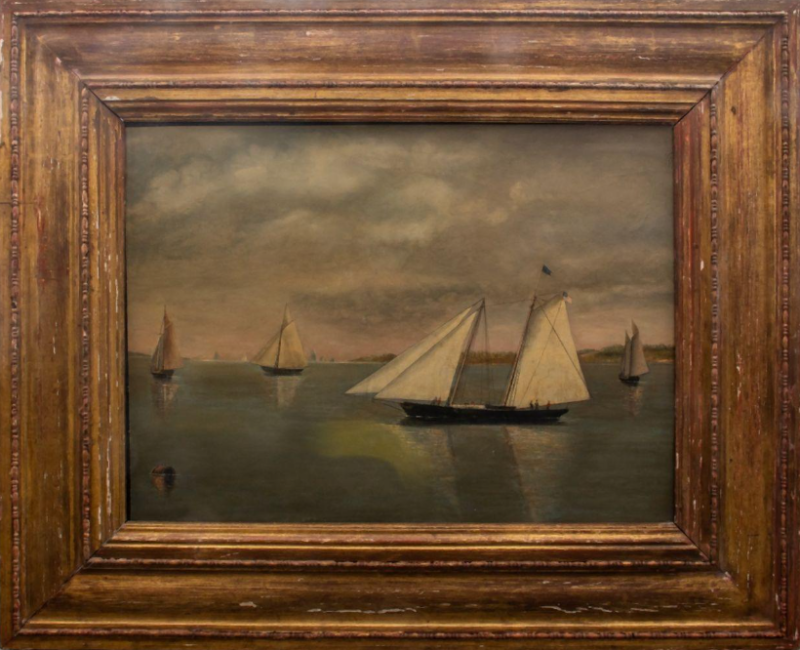 Lot 26: Roche Bobois Blue Suede Reclining Sectional Sofa
Estimate: $2,000 – $4,000
This unusual bright blue sofa by the renowned luxury furniture retail and design company Roche Bobois can be modulated to different preferences and includes built-in USB ports.

Lot 46: Chinese Qing Dynasty Export Mantle Clock
Estimate: $2,000 – $4,000
This Chinese mantle clock made from zitan wood dates back to the Qing dynasty. The white dial with roman chapters is framed with a gold-covered backplate.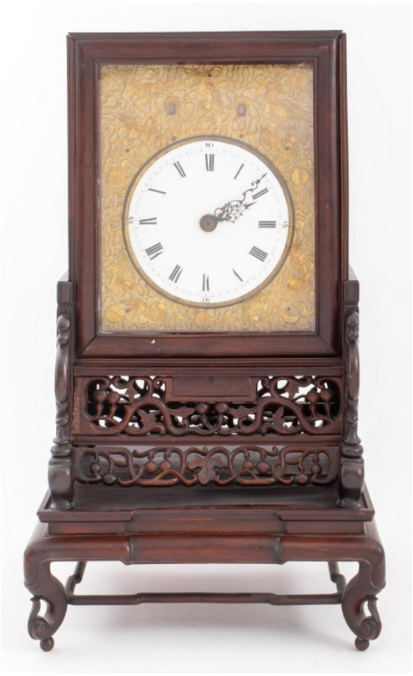 The live bidding will start on March 5, 2023, at 12 PM EST. All of the lots can be viewed at 40 W 25th Street, New York. Happy bidding!
Featured image: Lot 98 – "Vertigo" by Leonardo Nierman
Photo credit: Showplace Luxury Art Design Vintage/nyshowplace.com