Famous Paintings That Inspired Film Directors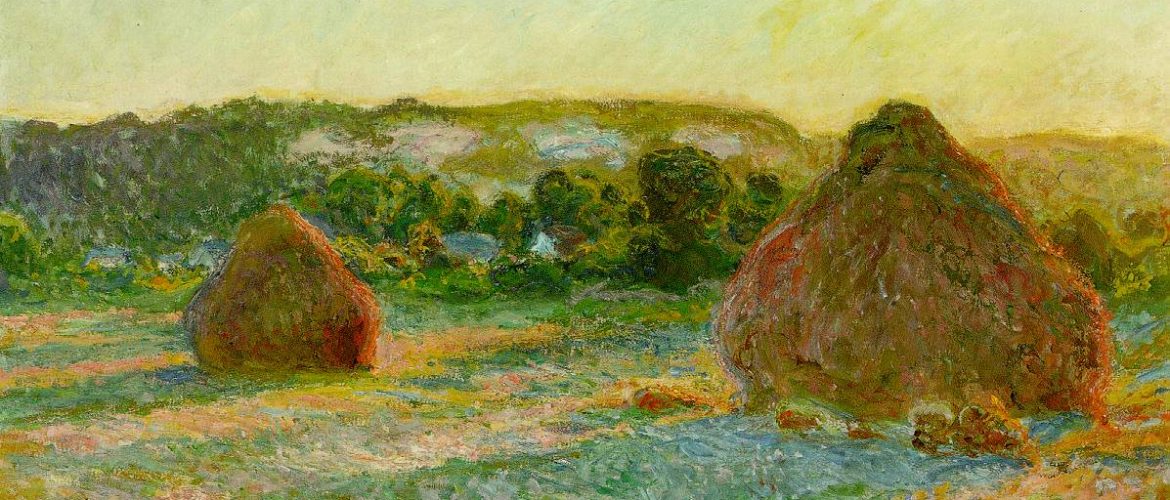 Many directors take inspiration from art in their work. You can see famous paintings in movie scenes, or the entire movie can be dedicated to a specific artwork. Today, we will discuss the most popular movies featuring famous paintings.
Famous Paintings You Can See in Movies
Claude Monet. San Giorgio Maggiore at Dusk (1908-1912)
Monet's San Giorgio Maggiore at Dusk can be seen in John McTiernan's 1999 movie "The Thomas Crown Affair," which tells the story of a billionaire who stole the painting from the Metropolitan Museum of Art. In reality, this artwork is kept in the National Museum Cardiff. San Giorgio Maggiore at Dusk is part of Monet's series of views of Venice and is considered a bright example of Impressionist art.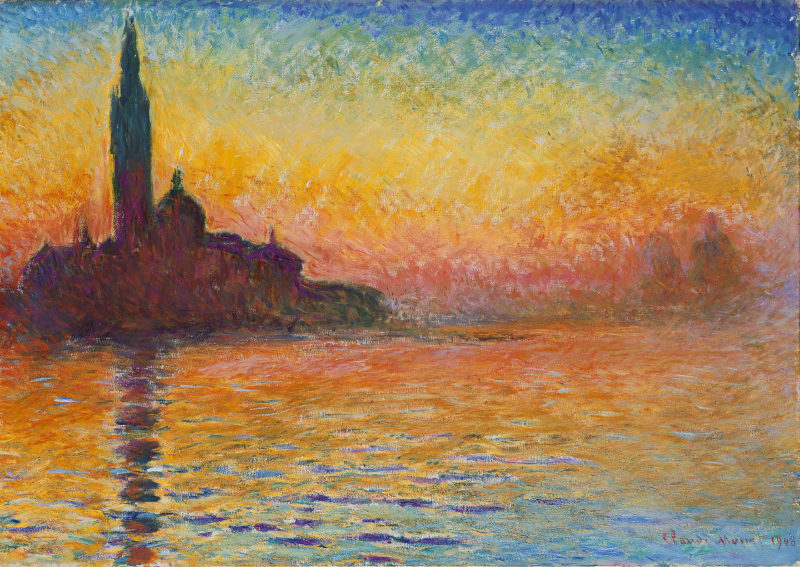 Artworks by Margaret Keane
Tim Burton's "Big Eyes" (2014) is dedicated to the story of the American artist Margaret Keane who became popular for her paintings of children with big eyes. The movie describes different periods of Margaret's life, including the time when the authorship of her works was attributed to her husband. "Big Eyes" features many of Keane's artworks, which allows us to get acquainted with her art better.
Women portraits 
Giuseppe Tornatore's psychological thriller "The best offer" (2013) features, perhaps, the largest collection of famous paintings ever spotted in movies. These include works by Raphael, Lucas Cranach the Elder, Peter Paul Rubens, Francisco de Goya, Rembrandt, Renoir, and many other celebrated artists. This movie is also a real find for art lovers who appreciate women portraits from different epochs.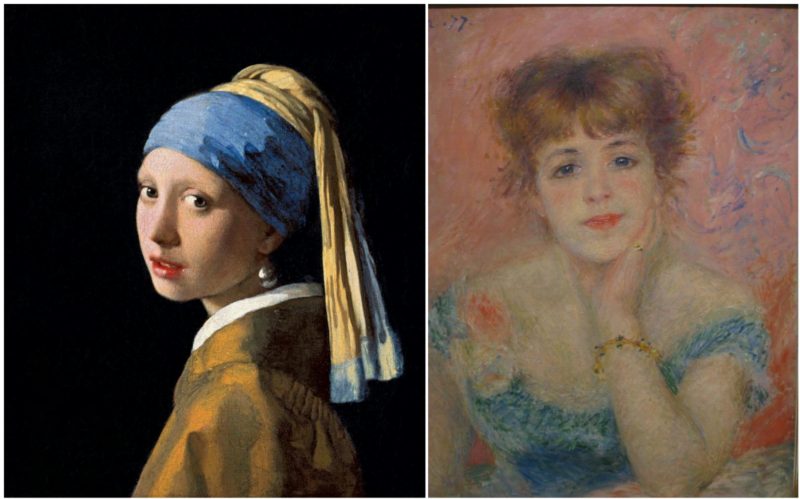 Johannes Vermeer. Girl with a Pearl Earring (1665) 
Girl with a Pearl Earring inspired Peter Webber to create an eponymous film telling the story of Johannes Vermeer's life and his famous artwork. The story is fictional because no documents or proofs of the featured events survived. However, the movie conveys the atmosphere of the artist's studio quite well.
Claude Monet. Haystacks at Sunset (1890-1891)
Haystacks at Sunset is one more painting by Claude Monet, which can be seen in movies. The artwork is featured in "Gambit" directed by Michael Hoffman. This is the story of a London art lover scheming to trick a wealthy collector into buying a fake Monet. Haystacks at Sunset is part of a series of Monet's paintings depicting haystacks across the seasons and at different times of day, kept in many museums and private collections around the world.
Famous paintings often appear in movies. Whether they play one of the main roles or are just mentioned by characters, they always attract attention and increase the interest in art.