Frida Kahlo: A Human Tragedy Behind the Legendary Mexican Painter
Almost 70 years ago, on July 13, Frida Kahlo left this world and got freed from the agonizing pain of existence. While so many people have heard the name of the outstanding Mexican painter, only few know how tragic and difficult her life actually was. What happened to the famous artist, and how did she become an icon in the world of art? The following basic life facts will help you create Frida Kahlo's image corresponding to the more-or-less objective reality.
Frida Kahlo: a human tragedy behind the legendary Mexican painter
Unfortunately, the public knows Magdalena Frida Carmen Kahlo y Calderón, or simply Frida Kahlo, primarily as an artist who suffered almost all her life, but what was the cause? There were several life-changing events in the painter's life. First, the girl was infected with poliovirus at the age of six, which led to physical deformation. Her right leg became thinner and shorter than her left one. By the way, this is why you can see Frida wearing long skirts in her photos and paintings.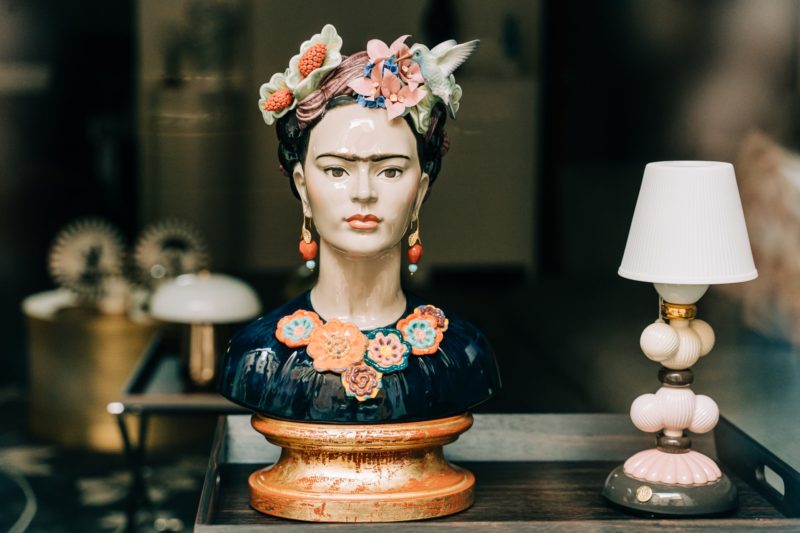 Another tragic event happened to her when she was 18. Together with her boyfriend, Arias, Frida Kahlo got into a bus accident that became fateful for her career. She survived but was gravely injured as an iron handrail pierced her pelvis and punctured her uterus and abdomen. Without going into details, the young artist got other serious injures that confined her to a medical bed for several months. Because of such a horrific event, the Mexican painter abandoned the idea of becoming a doctor and instead embarked on a path of an emerging artist. Later in life, she had several miscarriages that also influenced a woman and her art.
What does this information tell us? Pain and suffering are all real in the paintings by the dazzling Mexican painter. Her art is a vivid evocation of human tragedy, where reality and fantasy fuse together. Everything in Frida's art is as real as it is in real life. Be brave to embrace it.