Garden Parties: Transforming Your Backyard into an Entertainment Space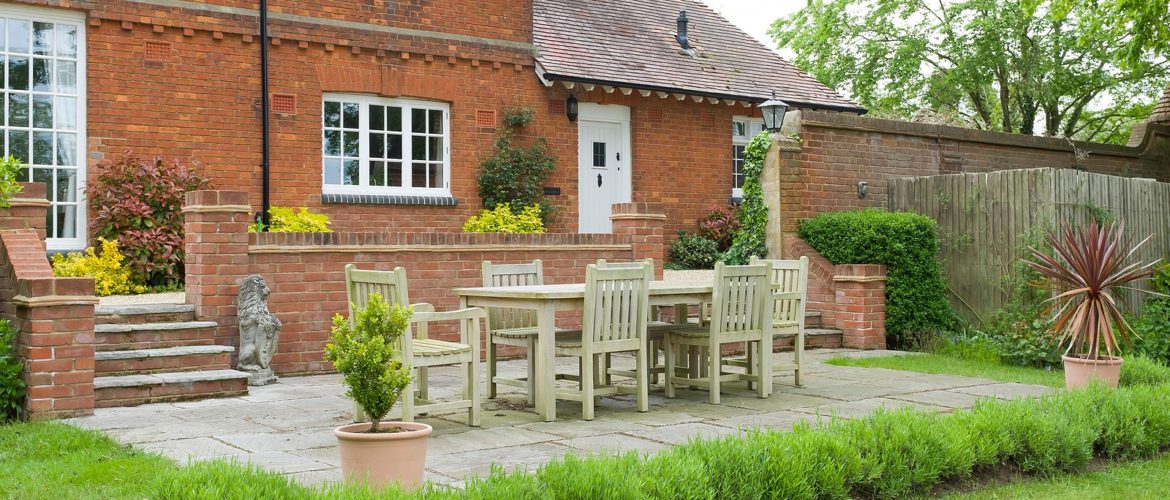 Like many, you likely enjoy spending time outdoors in your garden. So, what is a better way to unwind and entertain friends than by turning it into a luxurious oasis? With just a few simple changes, you can instantly transform your outdoor space into an amazing party venue that will have guests talking for weeks.
1) Patio Furniture
Patio furniture is the foundation of creating an inviting outdoor area. Select pieces that express your style and offer comfortable seating for guests. Choose furniture made of materials like wicker, teak, aluminum, or concrete for different looks and purposes. A dining set with a large table and several chairs works great for dinner parties while sectional sofas create a lounge vibe.
For evening entertaining, opt for pieces with built-in lighting features to complete the atmosphere. String lights can add a festive touch and help define more intimate areas within your space. With just the right selection of patio furniture, you'll create an amazing entertainer's paradise in no time.
2) Greenery
Plants and trees are essential elements in creating a vibrant outdoor atmosphere. Select plants that thrive in your climate, providing color throughout the seasons. Add some evergreens for year-round beauty; trees also provide shade during summer days, which is ideal for hosting garden parties.
Don't forget to add flowering shrubs or annuals for seasonal color and texture. A range of sizes and types of plants will create visual interest while inviting birds into your garden paradise. With just a bit of planning, you can turn an ordinary backyard into an urban oasis.
3) Outdoor Kitchen
An outdoor kitchen can transform a backyard into an elegant entertaining area. It eliminates the need to run back and forth between indoors and outdoors, providing more convenience when hosting garden parties. Typically, outdoor kitchens include components such as a grill, refrigerator, sink, countertop space, and cabinets for food storage, giving you ample opportunity to satisfy all of your culinary needs without ever having to venture indoors.
When designing an outdoor kitchen in your backyard, take into account materials that can withstand natural elements like moisture and direct sunlight. Stainless steel is often chosen due to its superior durability; look for appliances with stainless steel covers or cabinets. Other materials like granite countertops add a stylish touch while offering additional protection from extreme temperatures.
4) Ambiance
Your outdoor space's ambiance is just as important as the furniture and plants. Adding an audio system, fire pit, or water feature will give it a special touch and enhance the experience for guests. Strategic lighting – from formal gatherings to casual get-togethers – can set the atmosphere for any occasion by controlling the brightness with dimmers. Look for fixtures suitable both indoors and outdoors to get maximum enjoyment from your space.
Converting your backyard into an entertainer's paradise doesn't have to be expensive or time-consuming. These simple tips can transform any garden into a luxurious space ideal for hosting amazing parties. Be mindful of both your budget when purchasing furnishings and how guests will view it when decorating. With just a few tweaks, you'll create the ideal outdoor entertainment spot that caters to all occasions.
Create the ultimate entertainer's paradise in your backyard with just a few additions. Patio furniture, greenery, and an outdoor kitchen are essential components to creating any successful backyard design. Don't forget about adding ambiance – add audio systems, fire pits, and lighting for extra flair that'll have guests talking for weeks. With just the right touches in place, your backyard can become an inviting space perfect for hosting parties and creating lasting memories.