French vs English Garden: Logic and Spontaneity in Landscape Design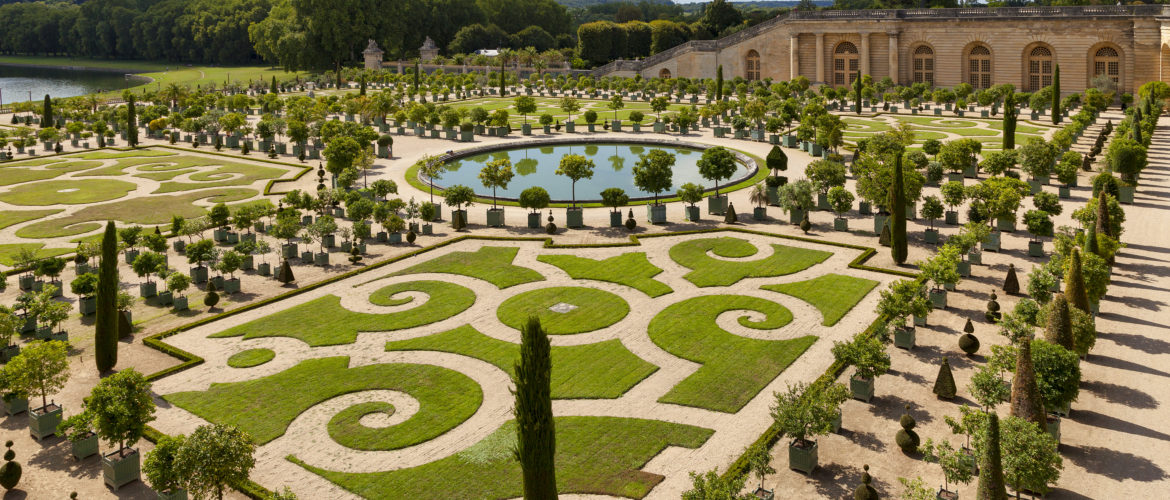 Two countries separated by the English Channel or La Manche gave Western Europe two absolutely different types of gardens. The English garden is spontaneous and meditative. The French one is very logical and lush. However, each of them is unique and magnificent. Everyone can find something for themselves in this controversial phenomenon.
French Garden, or Jardin à la Française
French landscape design was inspired by Italian landscape art. However, the classicism tendencies had even the greatest influence on it. The French garden, as we know it today, was formed in the 17-18th centuries during the reign of Louis XIV and Louis XV. Sun King had sought to bend nature to his will, and the French garden became the dream that came true.
Jardin à la Française is an ideal geometric space, where every detail is correct. The residence or château is always in the center of the space. Tracks diverge from it at right angles. The garden is organized with geometrical figures: rounds, circles, spirals, squares, rhombuses, and rectangles. It is a true paradise for mathematicians. Everything is strict, laconic, and symmetrically perfect.
Gravel roads of the French garden are fenced with hedges. Plants in flowerpots are set up according to a certain order. Bushes are trimmed in a geometric shape. In addition to green lush, Jardin à la Française is also decorated by man-made lakes and ponds.
It's also interesting that the French garden is a very political phenomenon. During the reign of kings, it reflected clearly the monarch's position and the power of their strength that even nature was subject to. The most famous example of such a garden is Versailles, which was built on the project of André Le Nôtre. It is also worth to note Jardin Eyrignac, the gardens of Château de Vaux-le-Vicomte, and Château de Villandry.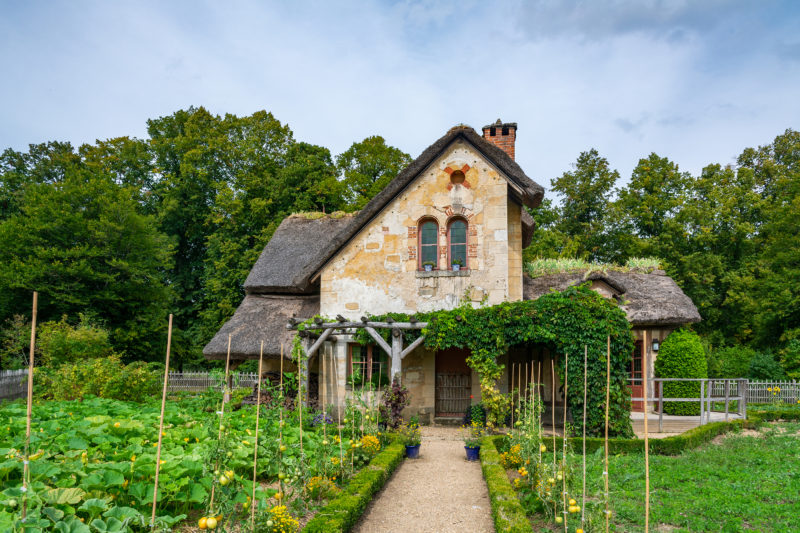 English Garden, or Jardin Anglais
The English garden launched a kind of revolution in landscape design. Jardin Anglais is the exact opposite of Jardin à la Française. It appeared in the late 18th century when Romantic ideas spread to Europe. One of them was about the elements and nature's power. Romantics rejected refined classicism and preferred spontaneous and naturalness. These features became the key principles of Jardin Anglais.
The English garden looks like created by nature. The space is filled with groves of trees, lawns, hills, dark pathways, and grottoes. Trees aren`t cut in a certain shape but grow by the law of nature. A frequent element of this garden is the antic ruins that blend harmoniously with the environment.
A century later, the French appreciated the beauty and finesse of the English garden. By order of Marie Antoinette, the corner with small Jardin Anglais was designed even in Versailles, the pearl of French landscape design.