Get Ready for the Upcoming New York City Estate Auction in July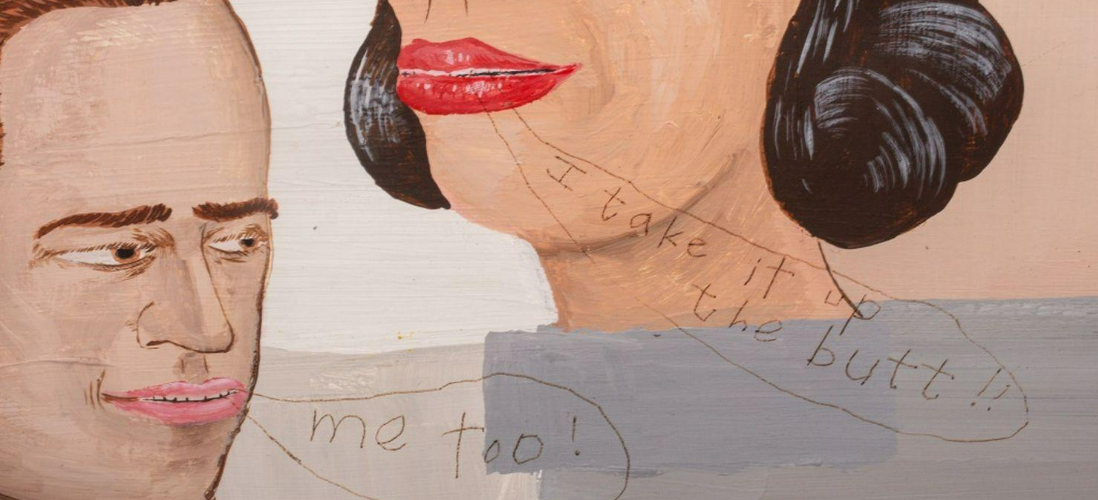 Auctions at Showplace is one of the major destinations for New York collectors who want to enrich their collections with high-class valuables. On July 23, New York City Estate Auction will open the bidding for 280 exclusive lots of fine art and antiques. Keep reading to see the highlights of the upcoming sale selection.
The Highlights of the Upcoming New York City Estate Auction
Lot 92: Chinese Parcel Gilt and Red Lacquered Bookcase
Estimate: $3,000 – $5,000
The gilded red bookcase decorated with intricately carved designs is one of the most striking examples of Chinese decorative art at the upcoming New York City Estate Auction. This cabinet with its beautiful panels depicting miniatures of Chinese festival scenes will be a beautiful addition to modern or stylized antique decor.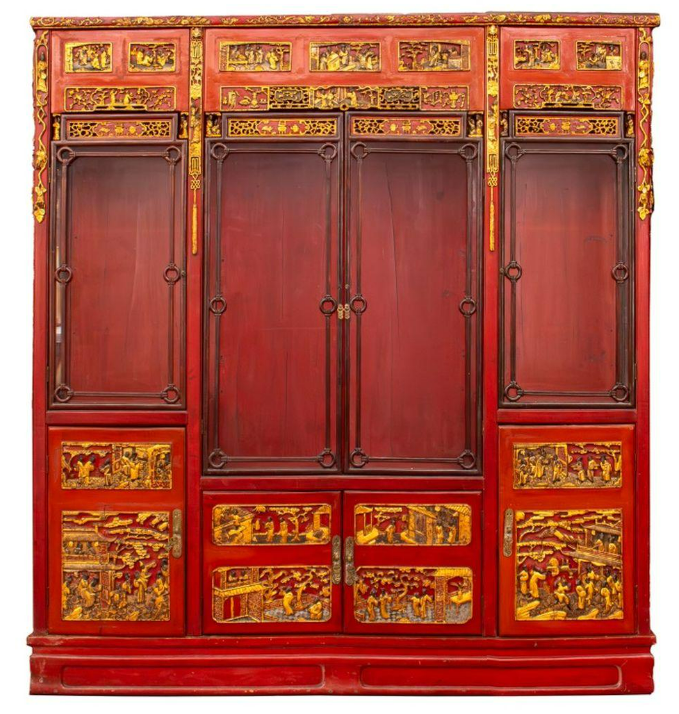 Lot 13: Christian Schumann's "Bobo's Wall," Mixed Media, 1992
Estimate: $2,000 – $4,000
Christian Schumann is a German contemporary artist known for his cartoon-like style with a nod to expressionism. This mixed-media piece titled "Bobo's Wall" was created in 1992, which is confirmed by the artist's signature.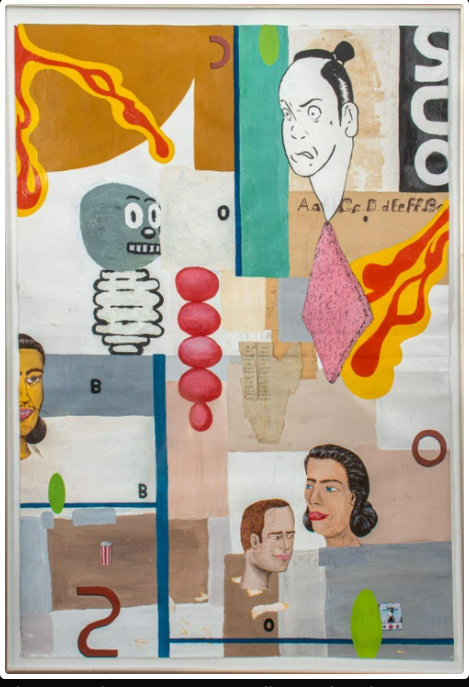 Lot 14: Winston Roeth's "Untitled," Gold Ink on Paper
Estimate: $2,000 – $4,000
This monochrome piece by the American artist Winston Roeth will look great in any home or collection. Gold ink beautifully complements the warm pastel color scheme of this geometric painting.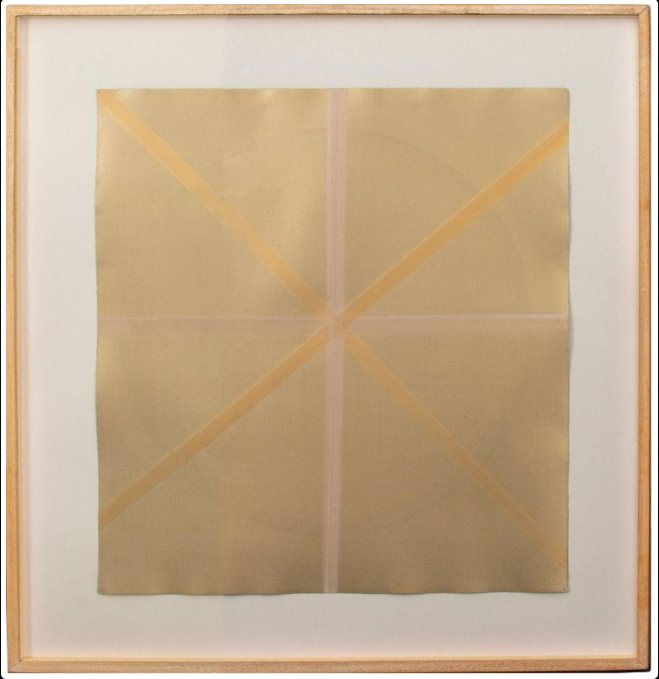 Lot 16: Mac Wells' "Untitled," Oil on Canvas, 1976
Estimate: $2,000 – $4,000
Mac Wells is another distinguished American artist whose work is featured at New York City Estate Auction. While this canvas may appear simple at first sight, it stands out due to the precise brushwork and well-thought-out composition.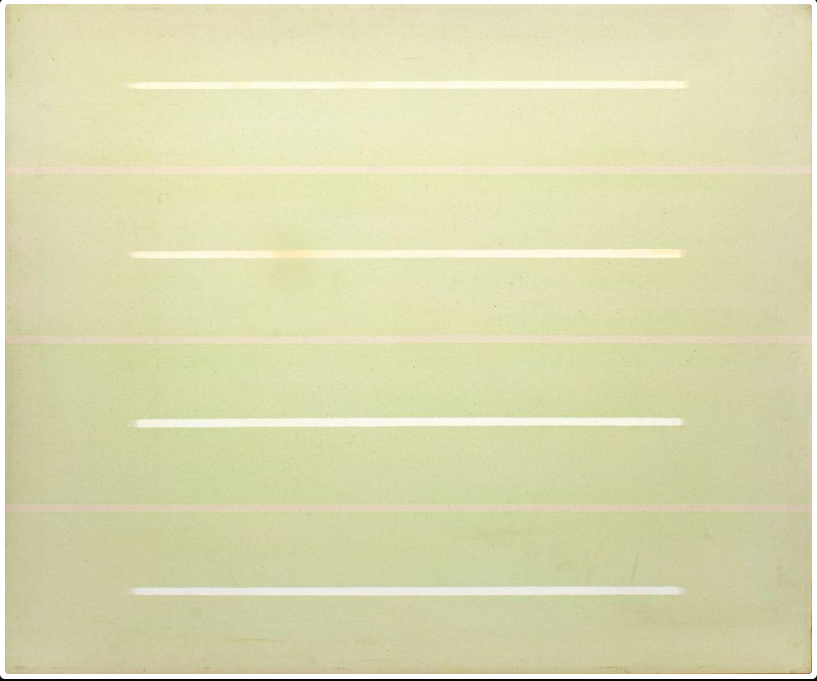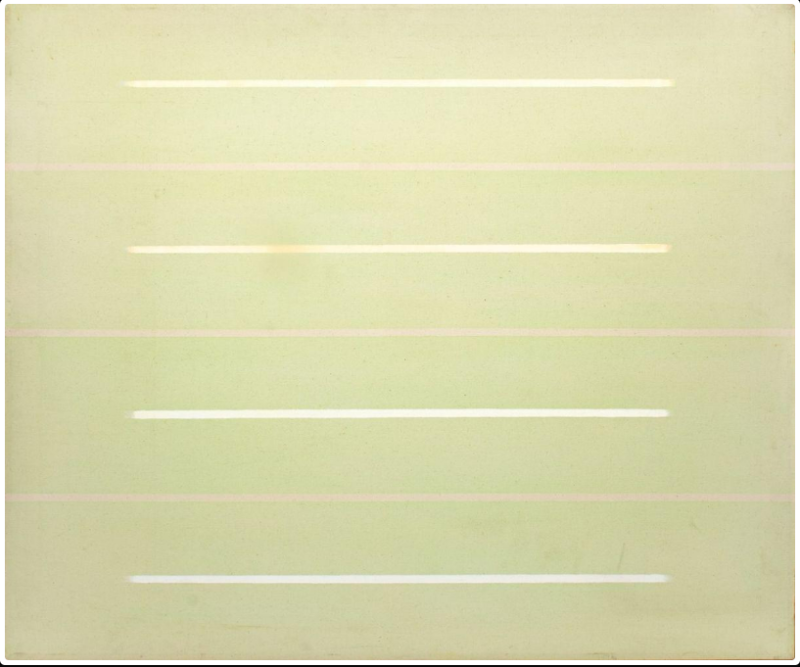 Lot 17: Darryl Hughto's "Salmon," Acrylic on Canvas, 1977
Estimate: $1,500 – $2,500
Darryl Hughto's "Salmon" is an abstract acrylic piece. The odd shape of the canvas adds to the wild and free feeling that the painting gives off: the pink splashes of paint look as if they are spilling over the borders.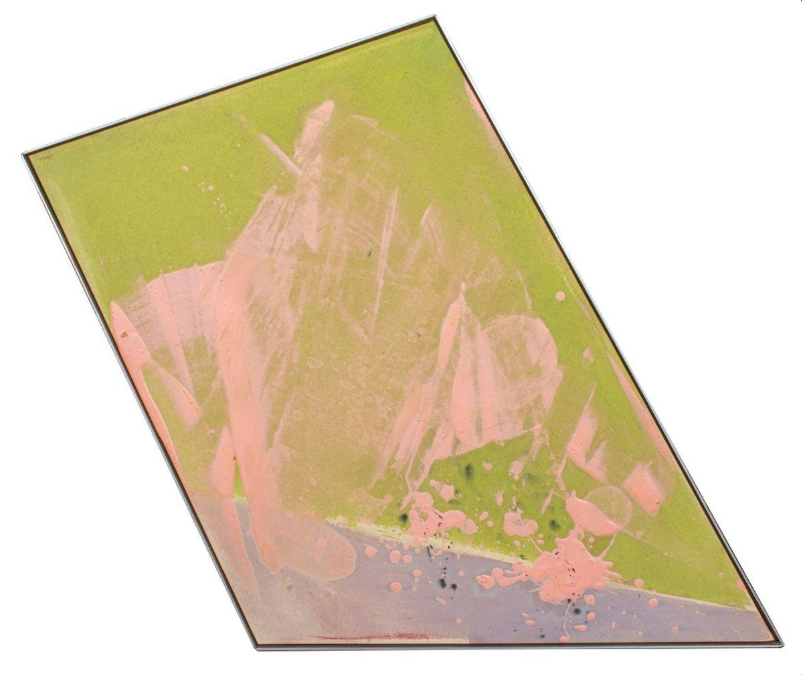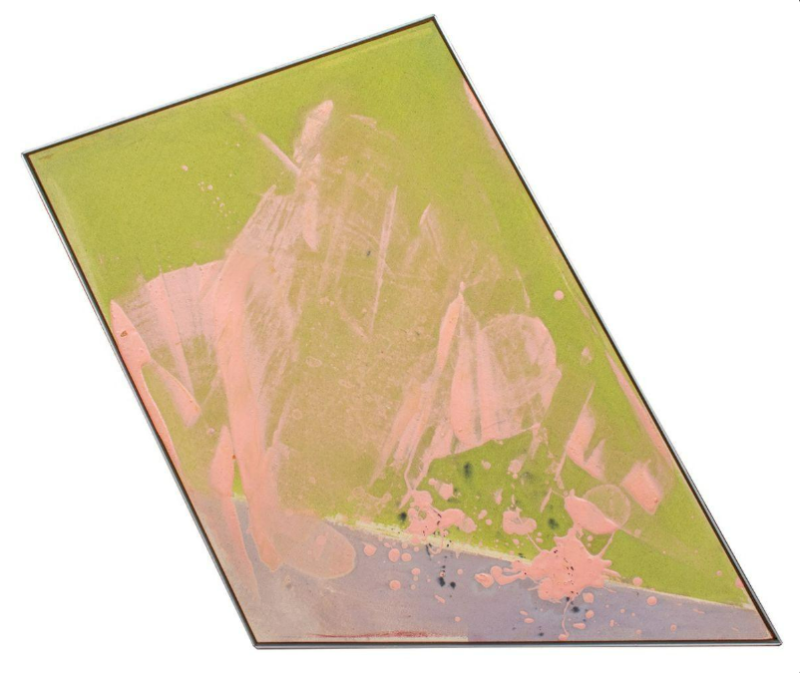 Lot 51: Sino-Tibetan Mandala Thangka, 18th Century
Estimate: $1,500 – $2,500
This antique 18th-century thangka, a Tibetan painting on fabric, depicts the Buddhist deities among the clouds. A traditional mandala ornament takes up the center of the composition.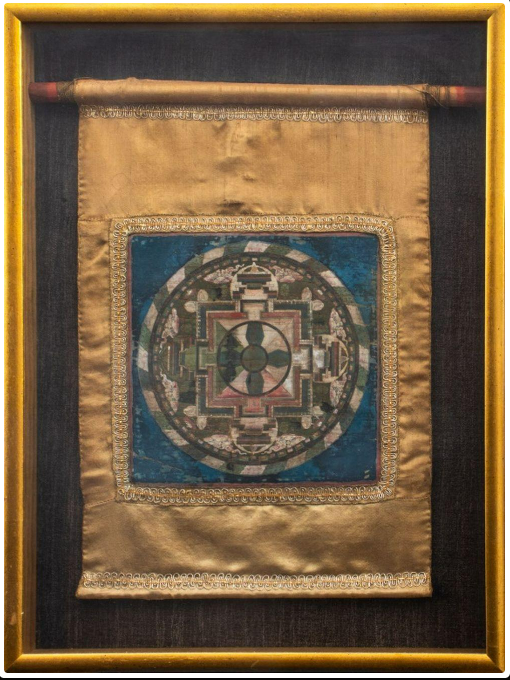 If you are interested in any of the lots, you have enough time to pre-register for the upcoming auction. The bidding starts on June 23, 2023, at 12pm EDT. All lots are available for viewing at 40 West 25th Street, New York.
Photo credit: Showplace Luxury Art Design Vintage/nyshowplace.com