How to Become a Sculptor? Common Questions Answered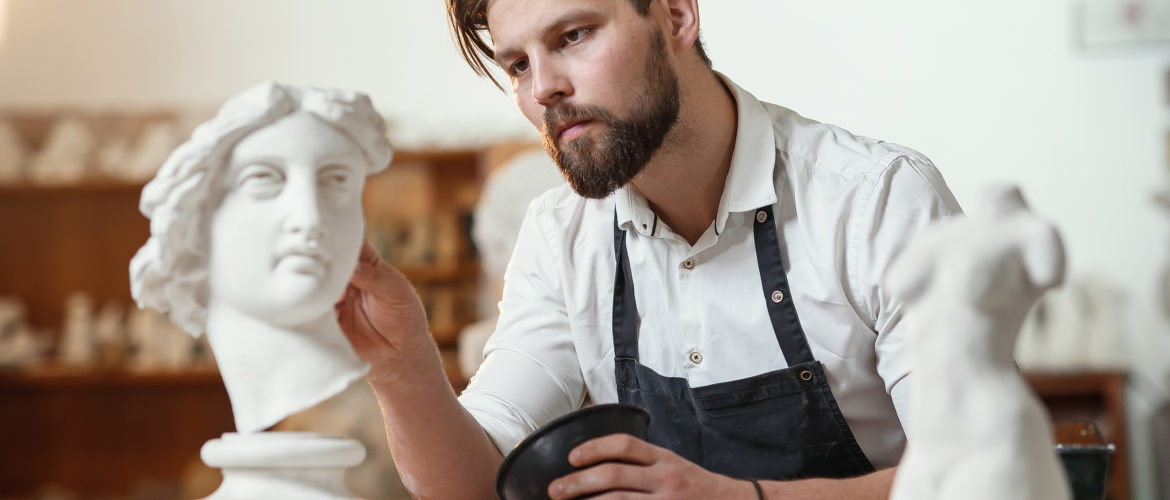 Sculpting is more than just a desire to create two- or three-dimensional art. Some people believe that they need to pursue a degree first, while others invest their time in practice to hone skills and develop an individualistic style. While all these approaches may indeed be effective, there is no universal formula that would lead to a sudden success. If you want to become a sculptor and build a fruitful art career, below you will find some clear-cut answers to some commonly asked questions.
How to Become a Sculptor? Common Questions Answered
Where do I start my path?
The career path of every artist is different, so it is actually hard to say what way works best for you. One of the best starts is acknowledging your love for sculpture and sculpting. For this, you need to learn the theoretical basics and research the challenges that sculptors face. From the very beginning, you have to ascertain whether the role of a sculptor meets your expectations and desires.
What skills do I need to possess?
First and foremost, you need an understanding of form and materials, which is possible only if you put your knowledge into practice. You will also need to make some calculations, so numeric skills will be rather relevant as well. Depending on what materials you plan to work with, sculpting often requires a good level of fitness and manual dexterity, especially if you want to work with stone or some large-scale projects.
Do I need a degree to become a sculptor?
Generally speaking, sculptors don't need formal qualifications, which is partly why the number of freelance sculptors grows with each passing year. As a rule, though, the overwhelming majority of sculptors do have diplomas in art and design. There are also specialized courses for those who want to become a sculptor, but they are available for a price.
How long does it take to become a professional sculptor?
Once a sculptor, always a sculptor. It is how it is. People spend decades in order to become the best versions of themselves, as the style refinement process is delicate and demanding. You might want to change your career in the future, but it will be becoming harder and harder as you progress as an artist.
Final Words
Nothing can stop a determined person, so if you aim to become a sculptor, you have already made the right first step to your goal. Hopefully, those answers to the common questions will help you build your killer strategy.