How to Commission Art and Get the Best Results Possible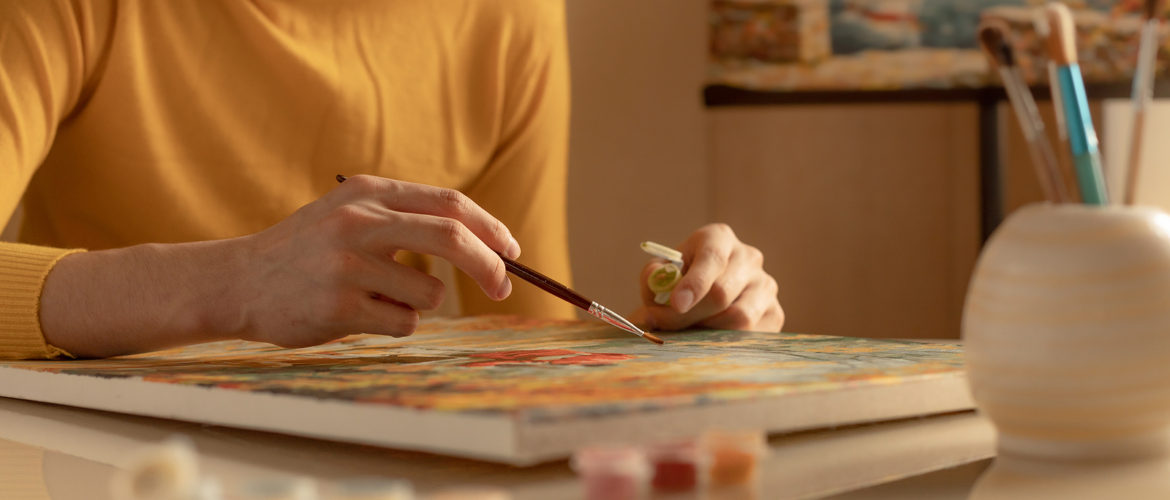 Incorporating a unique piece of art into interior design can significantly elevate your living space. The easiest way to do that is to look for prints and paintings that fit your aesthetic online. However, if you have very specific requirements or a unique color scheme in mind, you might be better off commissioning an artist to create a piece just for you. If it is your first time getting something custom-made, here are some useful tips on how to commission art.
How to Commission Art in Four Easy Steps
Choose an artist
First and foremost, you have to choose an artist. This might be overwhelming at first because there are millions of talented artists creating works of various styles and in different price ranges. A good way to start is to take a step back and consider what kind of art you like. Then, you can browse for those who work in a similar style and compile a list of potential artists to commission.
Set your price range
It is no secret that art is expensive, be it a digital painting or a traditional one. Once you decide on the type of artwork you want, assess your budget. Artists usually have their price lists displayed on their social media or personal websites, so you can go ahead and compare them. Essentially, your ideal artist to commission art from has to fit two criteria: an art style you find pleasing to look at and prices you can afford. Many artists ask you to pay a part of the final price in advance, so be prepared to do that if needed.
Provide references
Once you have contacted your preferred artist, you can get to the commissioning process. Consider sending the artist references to avoid misunderstandings and communicate your vision efficiently. Remember that it is always better to show, not to describe. The artist you are commissioning will also appreciate it if you are as direct about what you expect from them as possible.
Ask for updates
You can and should ask your artist to provide updates on the creation process. This step will allow you to see where your commission is going and make corrections to sketches while they are still in development.
In conclusion, honest communication is key! You will save yourself energy and time, and the artist will thank you for being direct with them. Getting to commission art that is made just for you is a special experience, so do not hesitate to express yourself and state your wishes clearly.