How to Match a Tie to Your Personality: Colors & Patterns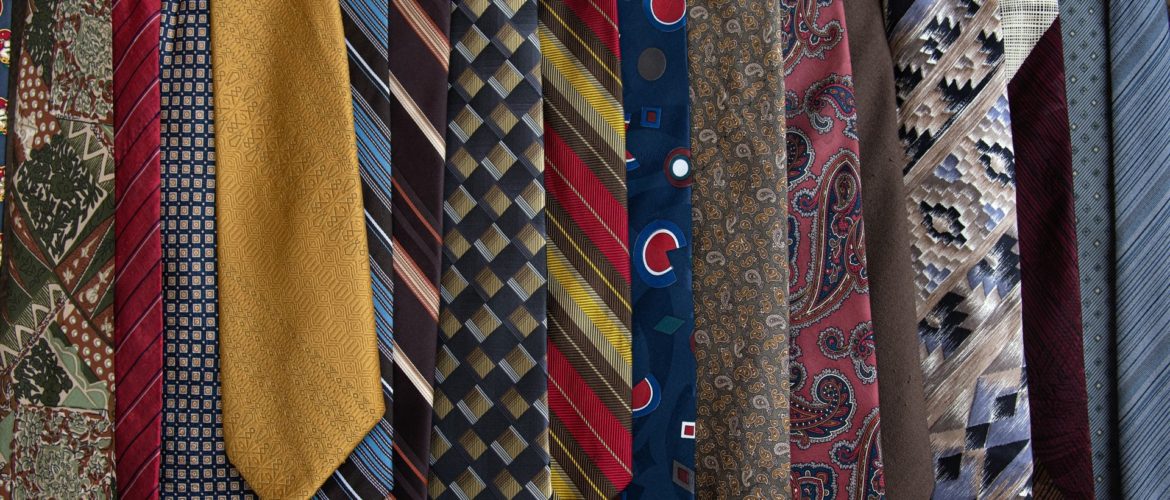 Neckties, more commonly known as ties, have long become an essential attribute of clothing for millions of people. Contrary to popular stereotypes, not only men but many women wear ties – and not necessarily as a business suit. There is a myriad of cases where you would want to incorporate this tiny and wonderful article of clothing into your daily life. If you are adventurous enough and want to try something new, the first thing you need to decide on is colors and patterns. Picking the right combinations will help you match a tie to your personality, which is basically what the whole science is all about.
How to Match a Tie: Picking a Color
Similar to designer socks, color symbolism matters, and you better know what hue makes you look confident and what transforms you into a self-sufficient introvert.
Black. Formal and intense, black makes you feel rather classy and sophisticated.
Red. Powerful? Red adds confidence and dominance to your character, but be cautious with its tints and shades.
Pink. This color is one of the friendliest on the list. With pink, you seem like an approachable person who wouldn't mind a small talk about the weather or car insurance.
Purple. Initially being a symbol of wealth and royalty, purple is gradually becoming the substitution for black. Moreover, it almost always makes you stand out from the crowd.
Brown. An earthy color that is way too relaxing not to wear. The best choice to match a tie to your personality if you are a calm and focused person.
Green. Distracting and flamboyant, green embodies creativity and wisdom, but make sure to keep a distance with such a strong color.
Blue. Confidence, trust, calmness, and diplomacy – as simple as that.
Yellow. It can make you look like a cheerful person who chooses to be happy every single second.
Orange. A hue for adventurous and open-minded people who aim to impress others.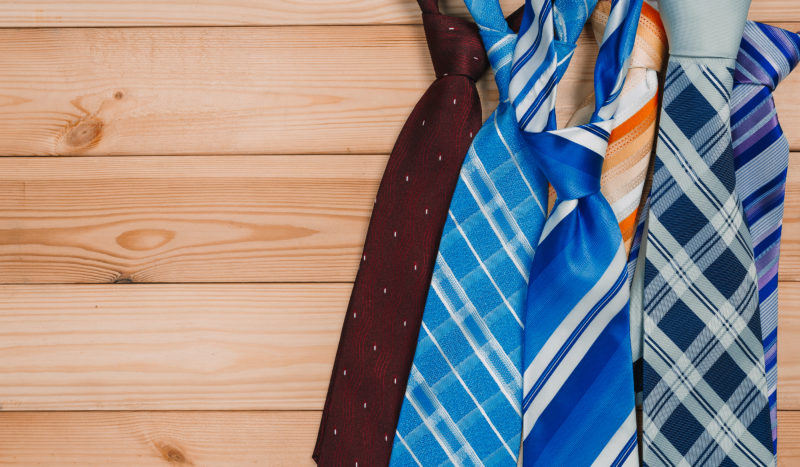 Choosing the Right Pattern
To match a tie to your personality, you also need to take care of the patterns. You can breathe with a sigh of relief as there are not many rules that you should remember. Pay attention to this.
Avoid geometry: playing with abstraction and pattern combos make your style look a bit "confusing" and indistinguishable.
Feel free to repeat colors: don't hesitate to wear ties and anything behind them of the same color. It will always look slim and tidy on you.
Everything else is up to you!
Let's Tie It Up
It seems like you are ready to start a collection of ties for everyday use. Again, pick a color, choose a pattern, match a tie to your personality – and voilà – you are set to win people's hearts and minds.