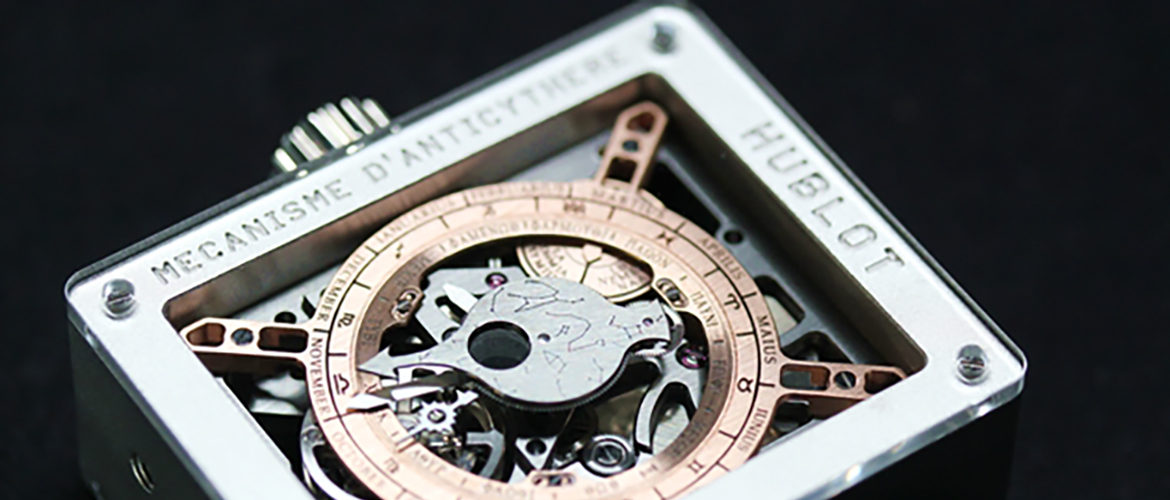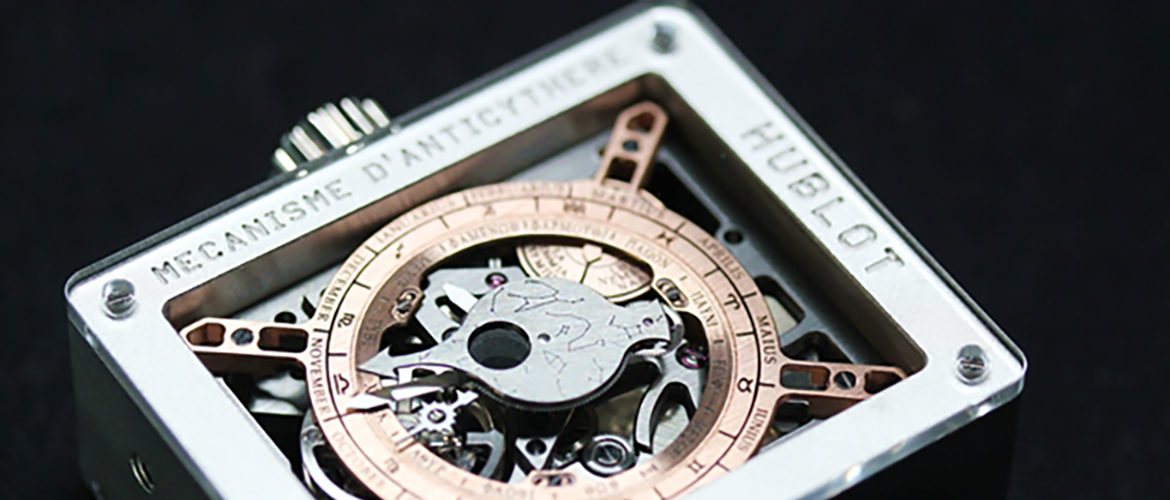 Hublot is a famous haute horology manufacturer. The brand is famous for its complications and unique design. Hublot recently sealed its reputation as the leading haute horology manufacturer with its newest creation, the Antikythera wristwatch.
Antikythera is an ancient Greek relic that is believed to be one of the earliest clocks. It was an astonishing piece of mechanical ingenuity and considered a Greek treasure when it was found at the bottom of the Mediterranean Sea. It has even been dubbed the world's first analogue computer due to its precise construction. Hublot naturally had to mimic this contraption in a wristwatch. The Antikythera wristwatch is a tribute to this fine accomplishment of ancient Greece. It is considered the most intricate tribute to date and is featured in museums.
The Antikythera wristwatch features a titanium, rectangular dial case and black rubber straps. Inside the case rest the Antikythera mechanism. It works just like the original. It is comprised of rotating discs that display the month, date, and the current orbit. The discs are gold with ancient Greek etchings. A large, silver dial hand points to the correct position. It features a fine engraving that goes with the theme of ancient Greece. Unfortunately, only four of these masterpieces were created. Three rest in famous museums around the globe. One is currently offered for sale to serious collectors.