Iryna Fedorenko Has Introduced Her New Art Series "Children of War"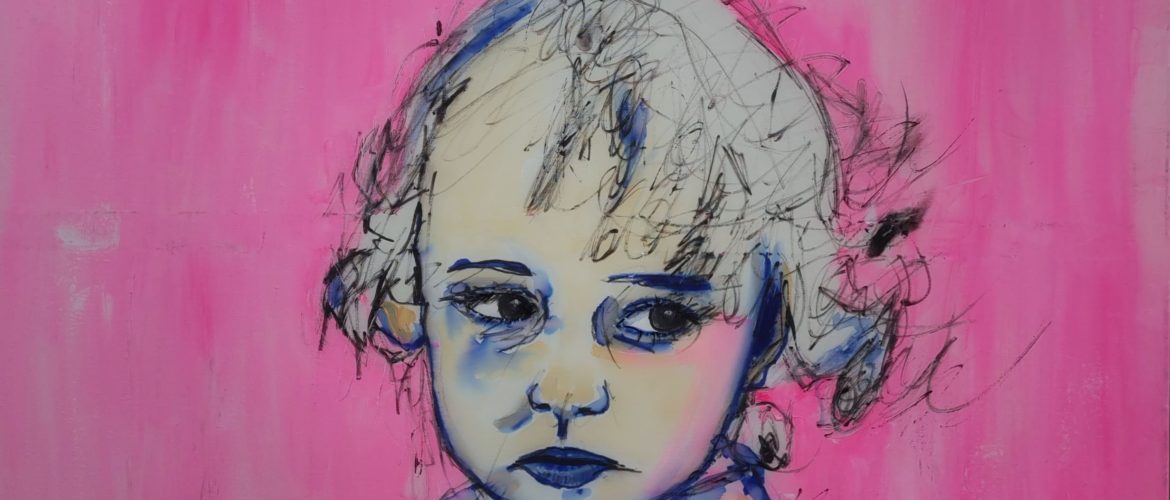 War is merciless and inhumane. It affects everyone without exception, wiping out everything on its way. It is horrifying to think how the terrors of war influence those who are already the most vulnerable — the children. In her new series of paintings, titled "Children of War," Iryna Fedorenko reflects on the heartbreaking reality of a little human caught up in the flames of war.
Iryna Fedorenko Presents Her New Art Series "Children of War"
Iryna Fedorenko, aka Semira, is a contemporary Ukrainian artist who had to leave her home after the start of the war. She continues to create her art abroad, focusing mostly on portraits and experimenting with different types of mediums. Her work is expressive, with metaphorical meanings hidden in the colors she uses and the expressions of the people she paints. Throughout her vibrant artistic career, Iryna Fedorenko has held exhibitions in Europe, the US, China, and certainly Ukraine.
One of the distinguishing features of Iryna Fedorenko's art is the emotional facial expressions and intense gazes of her subjects. It is especially evident in her new series of paintings "Children of War": the faces in her works are not crying, but the sadness one feels when looking into the children's eyes is overwhelming. One of the paintings in the series titled Kiss depicts a child embraced by a parent. While the painting is capturing a heart-warming moment, it seems devoid of happiness or joy. The child is looking away from their parent; their large eyes are pensive and dreary, leaving us to wonder about what they might have gone through.
The use of the cool and muted color pallet, sharp lines, and heavy shadows are extremely emotionally evocative. As can be seen in her paintings Child and Little Adult, Iryna Fedorenko heavily uses blue and yellow colors, referencing the Ukrainian flag.
"Children of War" is a beautiful but painful reflection of the sorrows of the Ukrainian people. This series is not the first anti-war artwork created by Iryna Fedorenko, and the artist continues using her talent to spread awareness and give hope to those who are desperately looking for it. We will be looking forward to Iryna's new projects, and we also encourage you to find a way to support Ukrainian artists.
We wish Iryna Fedorenko strength and resilience, as well as artistic fulfillment and growth in her career.