Key Symbols in Van Gogh's Paintings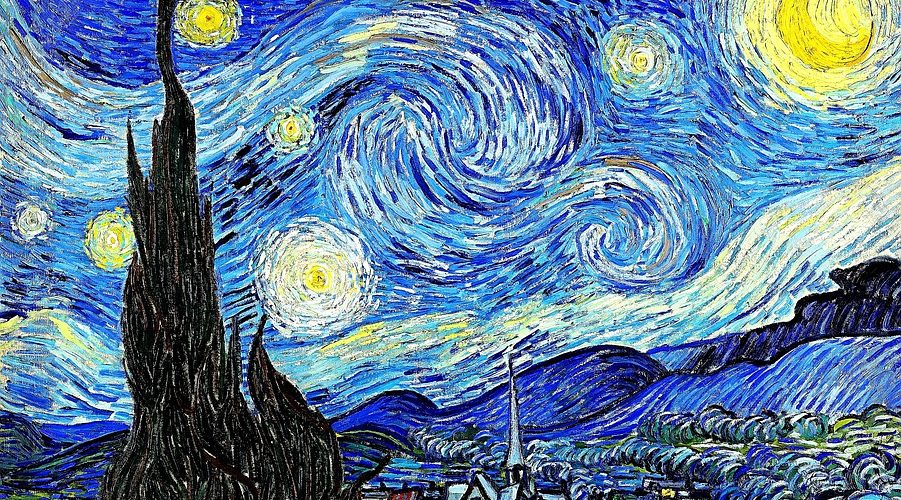 Vincent van Gogh is a monumental and remarkable figure in fine art. He was not understood by his contemporaries and had a reputation as a mad artist. Today, however, Van Gogh's artistic legacy is a great treasure of world painting. His creative principles had a tremendous influence on the formation of many generations of artists. In this blog post, we explore a few of the major symbols in Van Gogh's paintings, which are essential to understanding his art.
Key Symbols in Van Gogh's Paintings
Sunflowers
While in Paris from 1886 to 1888, Van Gogh was fascinated by Japanese prints. The Japanese aesthetic implies that even the smallest objects surrounding a person can reflect the whole world. Sunflowers are different, just like people who grew up in different environments, circumstances, beliefs, and destinies. You can spot images of these flowers more than once in Van Gogh's paintings.
Shoes
When Vincent was fired from Goupil & Co., he was briefly employed as a tutor. Since he lacked money for transport, he walked miles to work every day. Shoes first appeared in his works in the late 1880s as an object characterizing poverty and loneliness, both vital and creative.
Chair
The artist borrowed this symbol from his contemporary, Luke Fildes. Six months after the death of Charles Dickens, he created a print showing the writer's workroom with the chair pulled back. It illustrates the absence of a man through the thing he left behind.
Cypress
In the late 19th century, this tree was considered an allegory of transition from our world to the otherworld. It is no wonder that it was often planted in cemeteries. Thus, the towering cypress in Van Gogh's "Starry Night" is not just a tree but a significant symbol.
These were some of the key symbols in the artist's works. And what do you personally see in Van Gogh's paintings?