"Mimmo Rotella: The Urban Poet" at JD Malat Gallery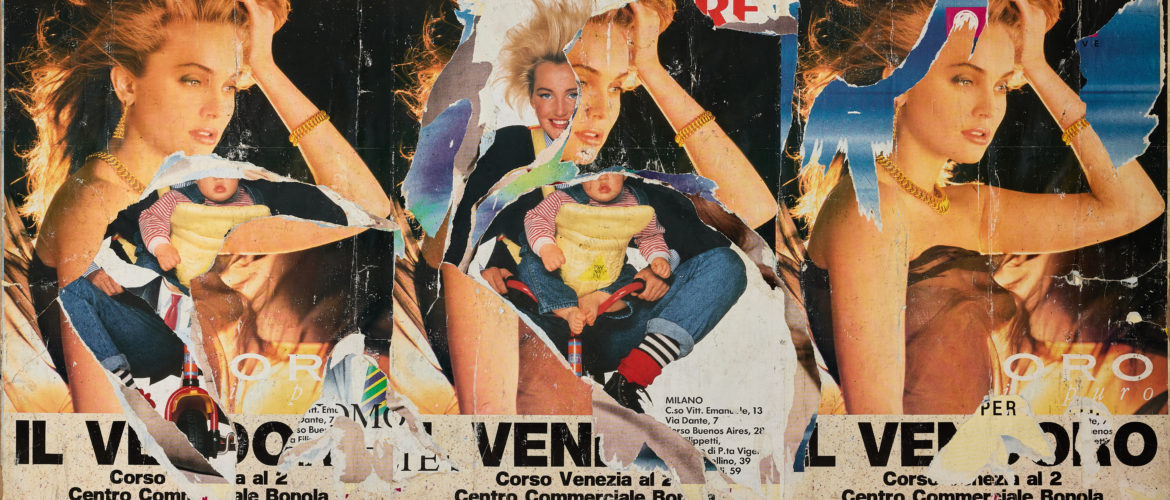 On December 15, 2022, JD Malat Gallery, in collaboration with the Italian Embassy in London, will hold a solo exhibition titled "Mimmo Rotella: The Urban Poet." The event will serve as a major tribute to the prominent Italian post-war artist Domenico "Mimmo" Rotella who was particularly famous for his décollage technique. All the visitors will be able to explore the unique selection of never-before-seen artworks spanning from the 1950s to the 2000s. The exhibit will be open to the public through January 28, 2023.
"Mimmo Rotella: The Urban Poet" and the Stupendous Power of Décollage
The exhibition will take the visitors on a time-travel trip through the aesthetically convoluted world consisting of pieces of retro posters that together represent the artist's body of work. Rotella's eccentric medium allowed him to step out of the box and create a universe imbued with its own exceptional aesthetics and narratives. Rich visual vocabulary and intertextually are the two powers that will leave most of the visitors speechless. By rendering the past through Rotella's art, the gallery introduces a viewer to the atmosphere of the 60s and the artist's personal views on the pop culture of his time.
The urban poetry of Mimmo Rotella is a poignant commentary on the sociocultural bundle that was being formed under the impact of pop culture, mass media, and modern society. That's the recurrent leitmotif you can feel in the series of décollages that will be featured at the upcoming exhibition at JD Malat Gallery. The event will be a whole new discovery for those who know little or nothing about that artist and a priceless gem for the appreciators of the genius of Mimmo Rotella.
About Domenico "Mimmo" Rotella
Domenico "Mimmo" Rotella was an Italian artist and poet born in Catanzaro, southern Italy, in 1918. Before moving to Rome in 1945, Rotella studied at the Accademia di Belle Arti di Napoli, which is a university-level art school in Naples. In those days, he became interested in photography and photo montage, which would later turn into his distinctive décollage technique. Throughout his career, Mimmo Rotella was associated with several art movements, including Les Affichistes, the Nouveaux Realistes of Paris, and Mec Art (Mechanical Art). The artist passed away in Milan, Italy, in 2006. As of today, his works can be found in numerous public and private collections, and his legacy is honored by the art community around the world.
Photo courtesy of JD Malat Gallery