October 8: New York City Estate Auction by Auctions at Showplace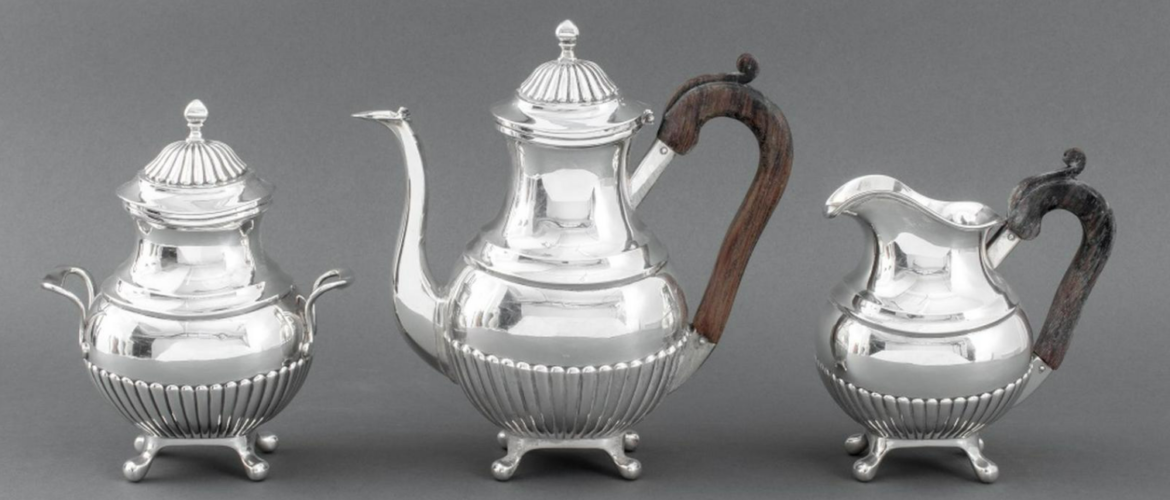 Auctions at Showplace returns with a new amazing edition of New York City Estate Auction. Among the 307 lots of fine and decorative arts are works by renowned modern and contemporary artists, luxury designer furniture, exquisite antiques, lighting, jewelry, and more. Here are the highlights of the upcoming estate sale.
October 8: New York City Estate Auction by Auctions at Showplace
Lot 37: Portuguese Silver Three Piece Tea Set, ca. 1911
Estimate: $3,000 – $5,000
This delicate silver tea set (featured image) was made in Gondomar, Portugal, in 1911. It includes a milk jug, a sugar bowl, and a teapot, all standing on four pad feet. The rosewood handles add a rustic touch to the pristine tea set.
Lot 19: Eames for Herman Miller Lounge Chair & Ottoman
Estimate: $3,000 – $5,000
As modern interior designers embrace mid-century influences, the Eames lounge chair and ottoman are more relevant than ever. First released by Herman Miller in the 1950s, these ergonomic and, at the same time, slick and stylish pieces have remained sought-after collector's items for decades. The featured black leather set will definitely add interest to any office or living room.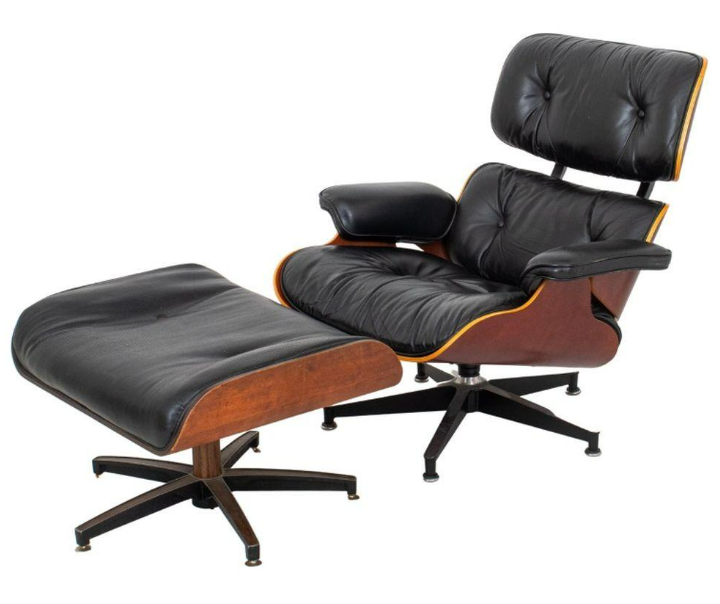 Lot 44: Chinese Yongzheng Mark Famille Noir Charger
Estimate: $3,000 – $5,000
This Yongzheng charger bowl represents the excellence of Qing Dynasty porcelain making. It is hand-painted with floral designs in the tradition of porcelain pieces created during that period. The underside of the bowl bears a blue underglaze Yongzheng mark.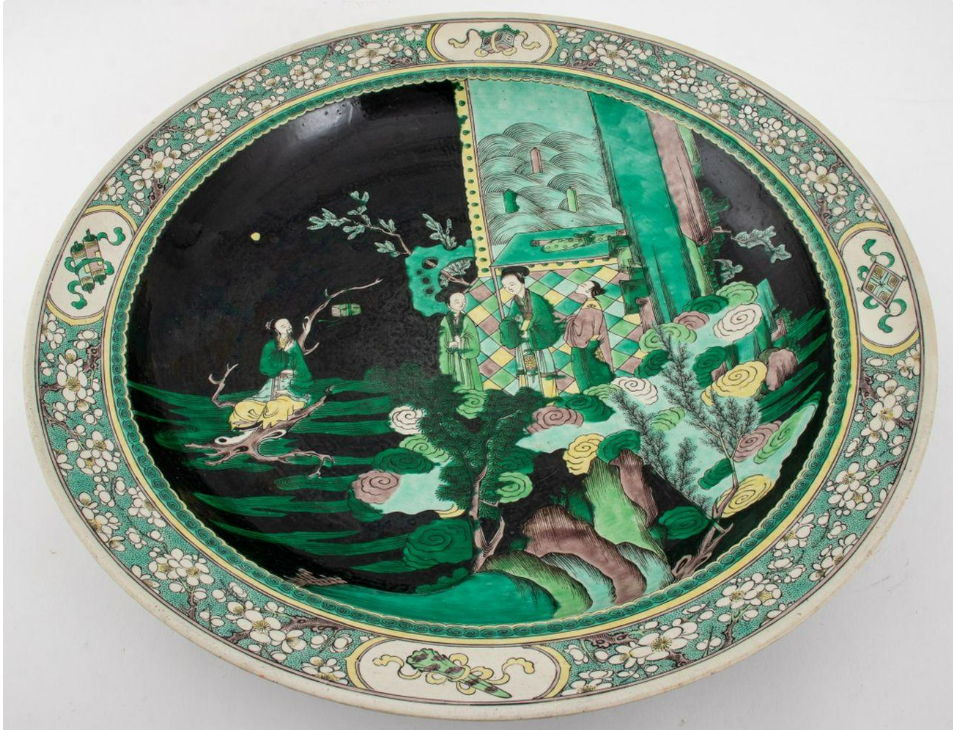 Lot 16: Antonio Bandeira, Gouache on Paper, 1955
Estimate: $2,000 – $4,000
Antonio Bandeira (1922-1967) was an abstract expressionist artist, a representative of the Modernist Movement of Fortaleza, and one of the most highly valued Brazilian painters. This watercolor and gouache piece by Bandeira was signed and dated by the master.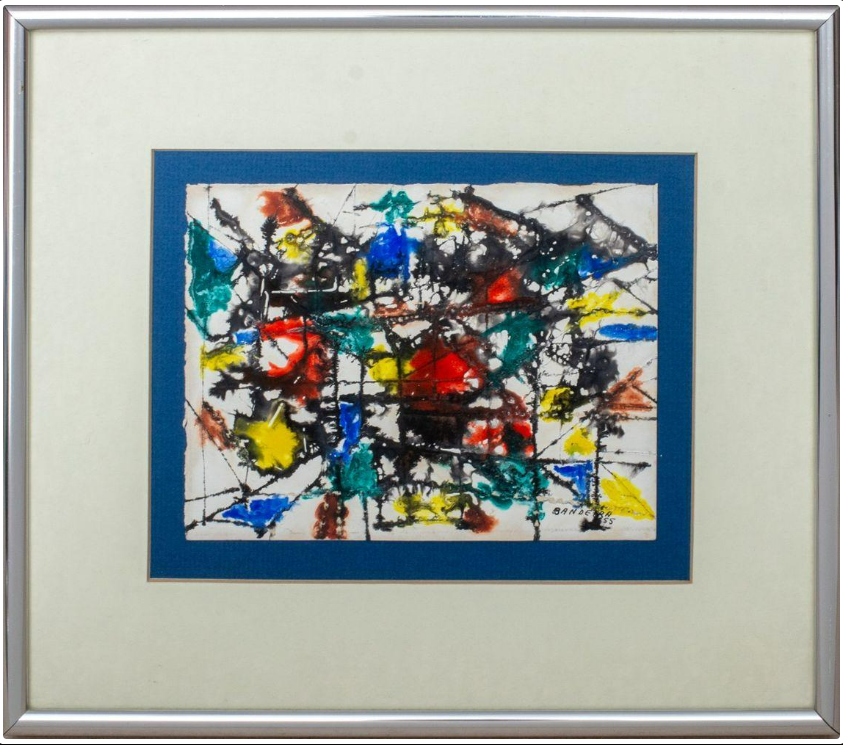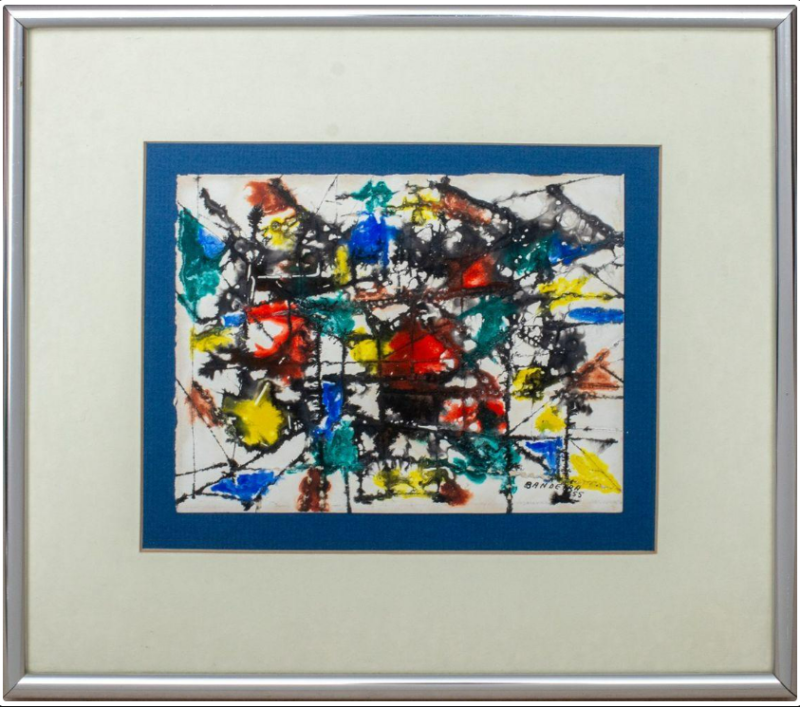 Lot 93: Syrian Abalone Inlaid Fretwork Beveled Mirror
Estimate: $3,000 – $5,000
The upcoming New York City Estate Auction has plenty of decor items that will fit perfectly into a luxury interior design. This large Syrian mother-of-peal mirror covered in intricate bone and rosewood floral details is no exception.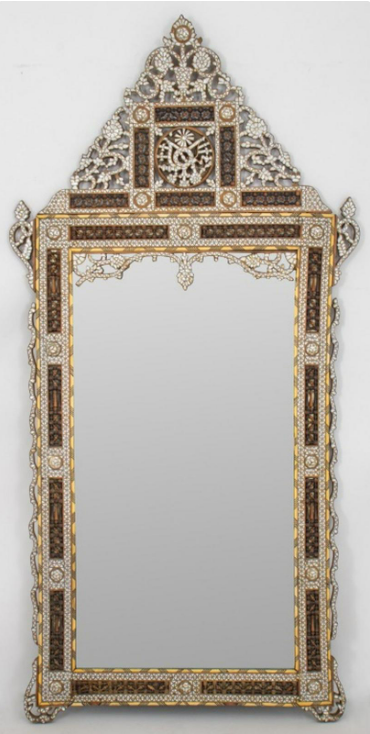 Lot 29: Asian Buddha Mask on Karl Springer Custom Base
Estimate: $2,000 – $4,000
Figurines of Hotei Buddha placed in one's home are believed to bring good fortune, abundance, and respect to their owner. This antique Buddha mask, mounted on a Karl Springer custom base, is sure to improve not only the look of any space but also its energy.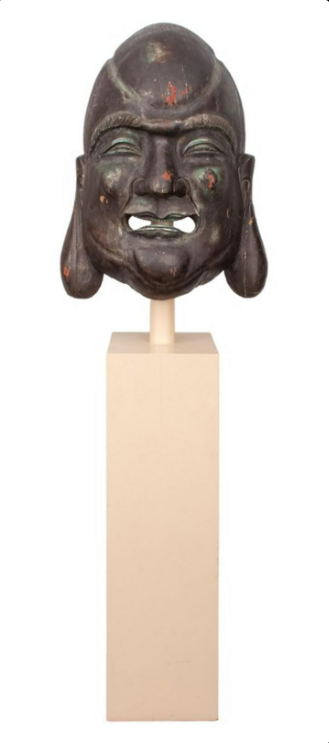 New York City Estate Auction will start on October 8, 2023, 12pm EDT. Do not forget to register for bidding at the Auctions at Showplace website.
Photo credit: Showplace Luxury Art Design Vintage/nyshowplace.com