Bookstein Projects, New York, has recently presented a new solo exhibition dedicated to geometry art by Stephen Antonakos, a prominent figure in the world of contemporary neon sculpture. "Stephen Antonakos: Project Drawings, 1967-73" is a series of approximately 50 drawings and one model, which were made by the artist from 1965 to 1973. In essence, it is a documentation of the evolution of Antonakos's work in neon art over a long period of time.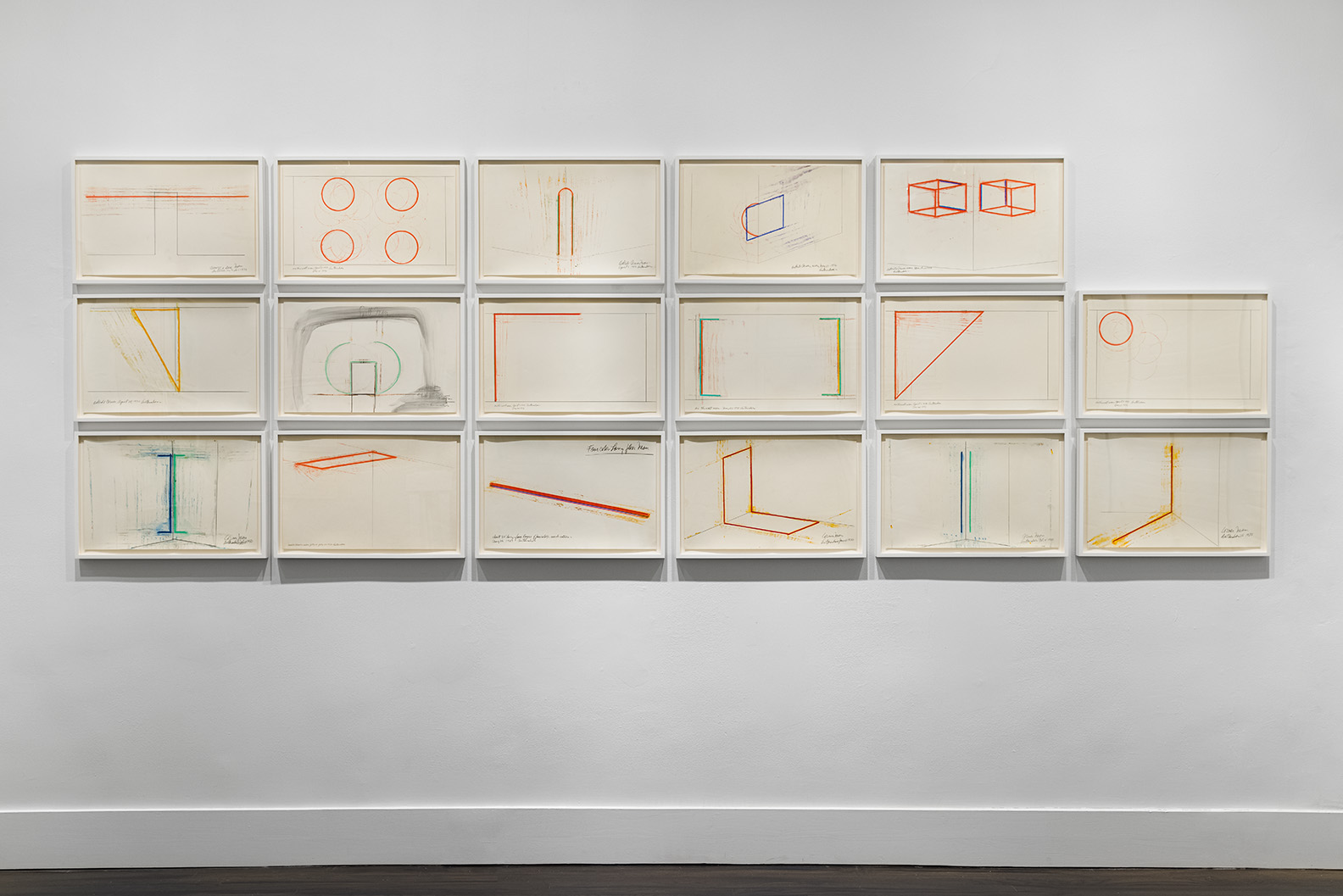 Project Drawings: exquisite geometry art by Stephen Antonakos
"Stephen Antonakos: Project Drawings, 1967-73" is the fifth show of Stephen Antonakos with the gallery. Every new exhibit opens a fresh perspective on the artist's work, and this one is no exception. Not only does it provide details to understanding the subtle structure and delicate design of Antonakos's neon sculptures, but it also makes the visitors feel the absolute power of his intricate geometry art in its primordial form.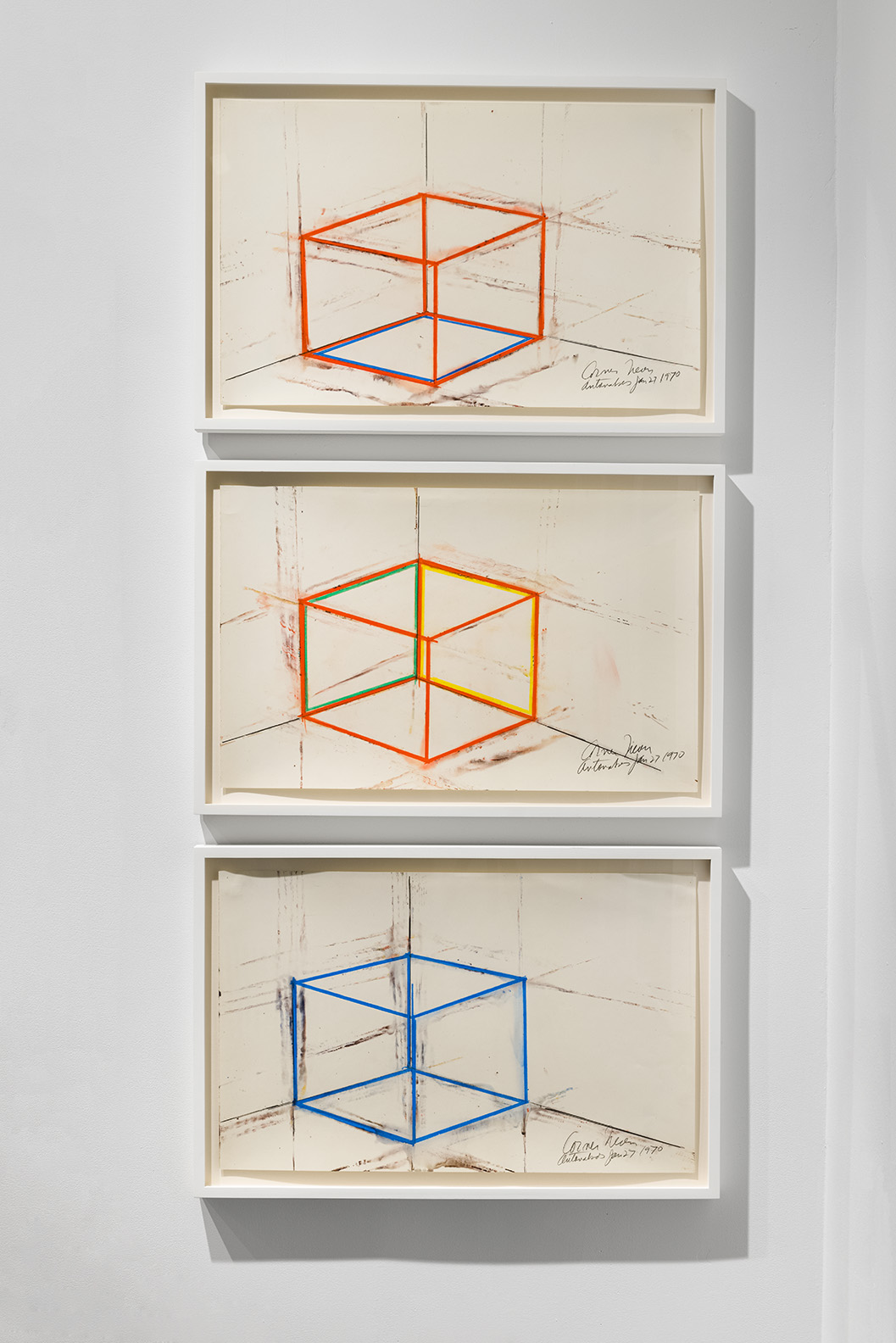 Stephen Antonakos created this series of colored pencil and graphite drawings in an attempt to capture the many urgent images flooding his mind because to realize all of them in full-scale neon was simply impossible. If you decide to visit the exhibition, you will also see his model for a red and yellow Neon Wall from c. 1967.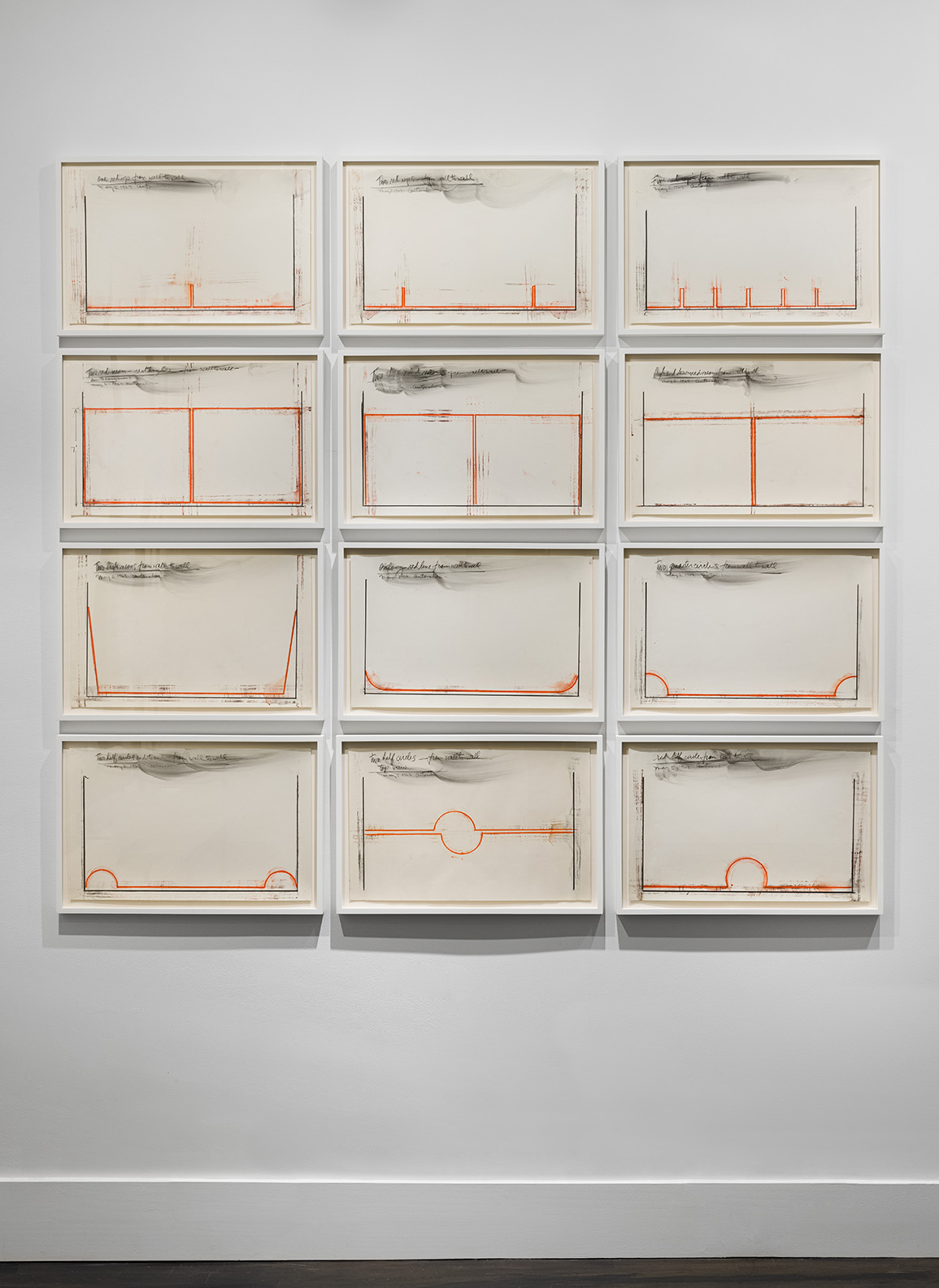 All of the artworks are installed in specific relations to the gallery's architecture, following Stephen Antonakos's concept of "real things in real spaces." To grasp it, you should take a look at the exhibition yourself. It is on view at Bookstein Projects through June 25, 2021.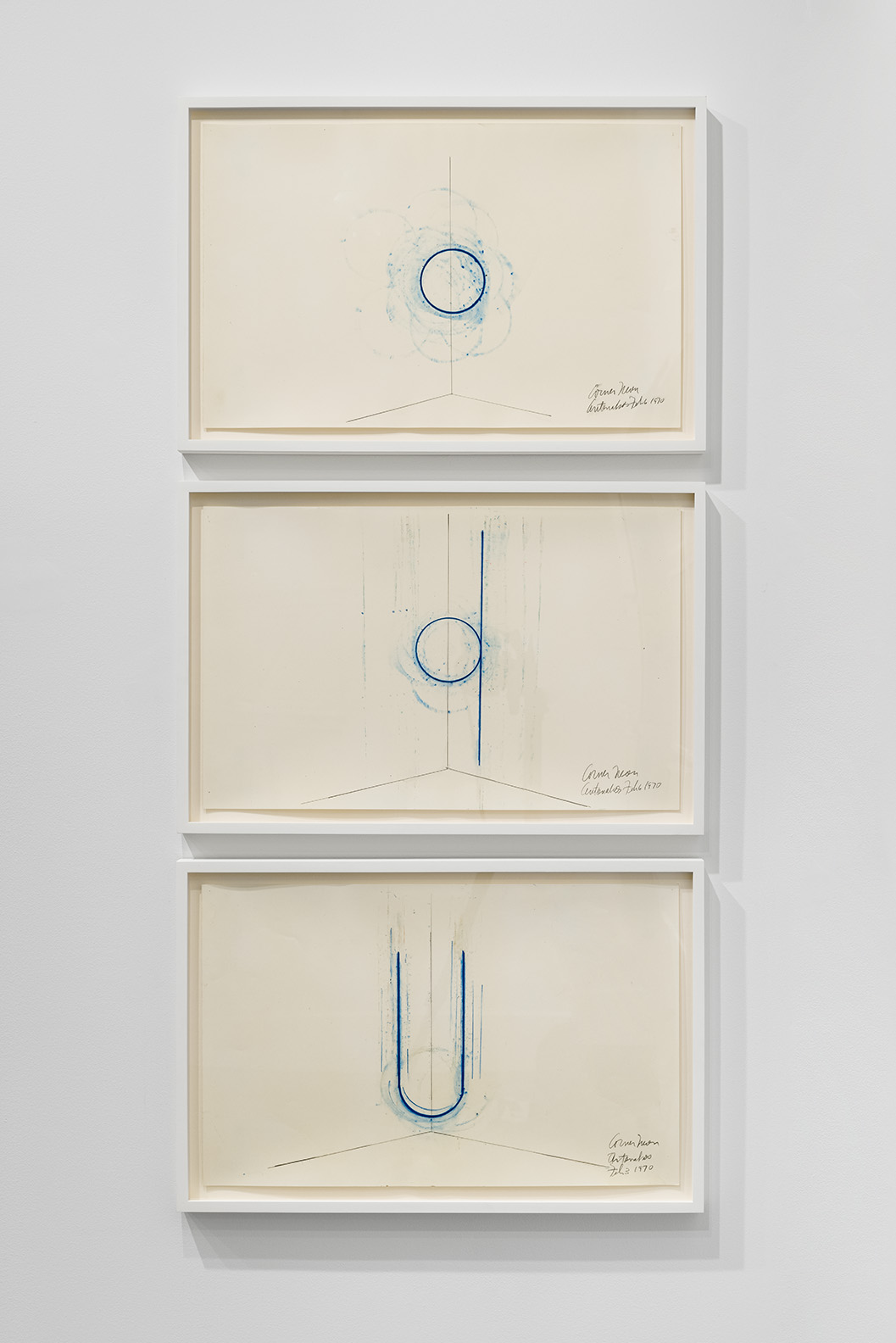 Stephen Antonakos (1926-2013) was an award-winning Greek-American artist best-known for his abstract neon sculptures. His works have been exhibited at numerous group and solo exhibitions in the US, Europe, and Japan. Many of them are now held in the collections of some of the most notable museums of the United States and Greece, including The Museum of Modern Art, The Metropolitan Museum of Art, and The National Gallery of Art in Washington, DC, among others.
Photo courtesy of Bookstein Projects