Reliability, functionality, and beauty are the main epithets that reflect the essence of the Rolex Cosmograph Daytona, one of the most popular timepieces ever. First introduced in 1963, these unique luxury watches still please us in the 21st century. Now then, why is this legendary Rolex collection so special, and why are people striving to have these watches in their collection?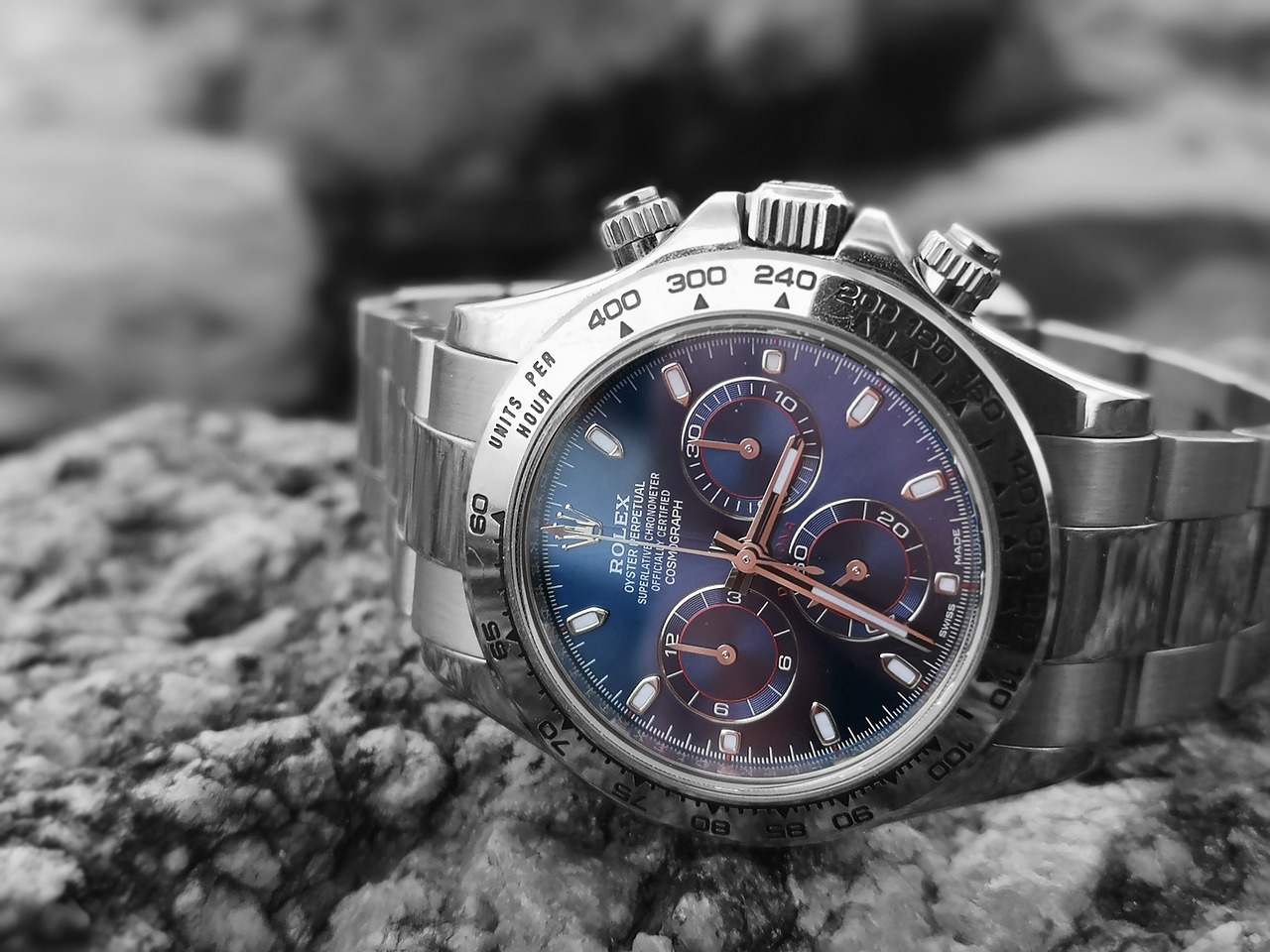 Reliability, functionality & beauty of the Rolex Cosmograph Daytona
Designed and developed for professional racers, these Swiss watches had to differ by high reliability and durability, as their main purpose was to help keep track of time and speed during the race when every moment is very important and the slightest mistake can cause a defeat. Thus, the Rolex 4130 caliber was developed specifically for the Cosmograph Daytona. It includes just 290 components, which greatly reduces the risk of failures in extreme racing conditions. In addition, this caliber features a Parachrom Blu hairspring that shrugs off the effects of both magnetism and shock. Such simplicity and unmatched performance have become a guarantor of the highest quality of the Rolex Cosmograph Daytona.
Moreover, each piece of the Cosmograph Daytona collection has an engraved tachometer scale. With the proviso that the length of the distance is known, it helps determine the average speed in the range of 400 units: kilometers or miles. Additional sub-dials located at the 3 and 9 o'clock positions count minutes and hours that have passed since the start. Thus, a racer or any other driver, for whom it is important to finish the track quickly, can easily detect the time of driving, which allows planning further actions and maneuvers.
The Rolex Cosmograph Daytona is also an example of a good taste. These timepieces are made of 18 karat gold of different colors (pink, white, yellow) or 904L stainless steel. Every customer can choose their favorite model and enjoy its superb performance. Moreover, the unique optical effects of some Cosmograph Daytona models really cause admiration. Diamonds or sapphires, steel or gold, elegance or restraint – there is a suitable design for everyone.