For every art collector, owning works of art with a royal provenance is a big gain and high merit. Probably, even people who are out of touch with the world of art would not bet against the idea of getting one or two antique porcelain plates belonging to a family of some French monarch. Of course, you cannot just find such rare items at ordinary contemporary galleries. The gallery must, at least, specialize in collecting and featuring uncommon and one-off art. Well, if you are looking for such a place, you should pay your attention to Royal Provenance Gallery, one of the well-established leaders when it comes to singular art.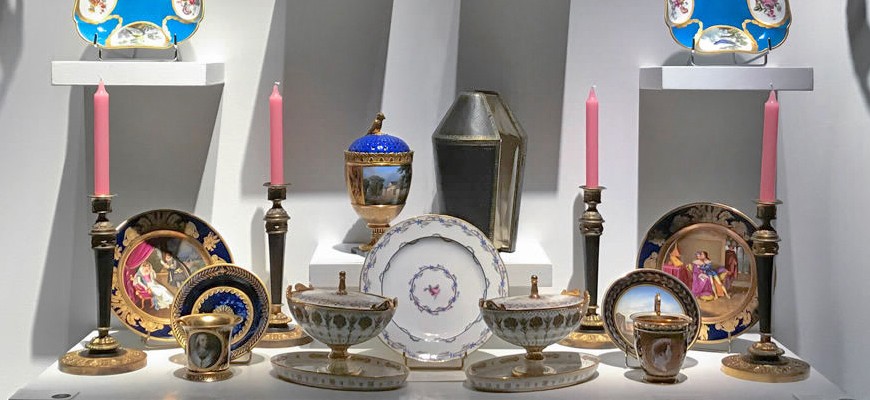 Royal Provenance Gallery: works of art worthy of a king
Royal Provenance Gallery was founded in Paris in 2014 by Maxime Charron, a graduate from L'Ecole du Louvre and a passionate historian. From the inception, the gallery was located in the 8th arrondissement at 45 rue de Penthièvre. Since 2019, Royal Provenance Gallery vividly stands out in front of Opéra Garnier, one of the most prominent places in Paris.
Maxime Charron's enthusiasm and perseverance have always been the fuel for the development of the gallery. He has managed to gather some of the most talented and dedicated specialists in the area to assist him in search of one-of-a-kind items. The main aim that Royal Provenance Gallery sets itself is providing art collectors from around the world with the hard-to-find and intriguing works of art and furniture with a royal or any other important provenance.
As of today, Royal Provenance Gallery buys and sells fine silver, gilt-bronze, paintings, and French furniture, among others. Besides, the gallery owners and curators are particularly proud of their collection of 19th-century Sèvres porcelain manufactured at the French royal factory. All in all, if you want to acquire fascinating works of art with a royal provenance or any other items of great cultural significance, make sure to visit Royal Provenance Gallery in Paris!
Photo credit: Royal Provenance Gallery/royalprovenance.com