Say No to War: Striking Political Cartoons by Ukrainian and Russian Artists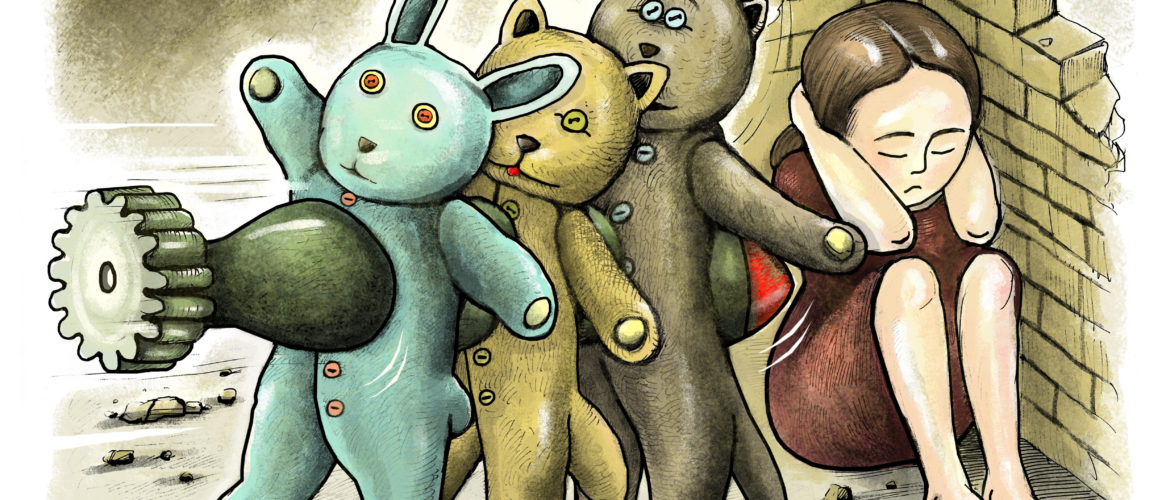 When the war between Russia and Ukraine erupted, the entire civilized world stood against the violence and bloodshed. Artists were among the first to react to the invasion. Since February 24, hundreds and thousands of artworks have been created to support the Ukrainians suffering from devastating aggression. It has been almost two months now, and artists' desire to show solidarity with Ukraine has become even stronger. On April 20, in Minneapolis, Minnesota, the Museum of Russian Art opened a group art exhibition dedicated to fascinating political cartoons by talented artists. As stated on the official page of the museum, the event will be on view until the end of the war.
Say No to War: Political Cartoons by Ukrainian and Russian Artists
TMORA, together with the famous political cartoonist Andrey Feldshteyn, launched an exhibition to express anti-war sentiment during the troubled times. At the very outbreak of the invasion, the artist contacted several Ukrainian and Russian artists and invited them to share artworks for the collaborative project. Many of those responded to the request, and now their cartoons are on display at TMORA.
"Say No to War: Political Cartoons by Ukrainian and Russian Artists" features recent works by a constellation of masters of the genre. At the exhibition, one can find works by Oleg Goutsol (Ukraine), Oleksiy Kustovsky (Ukraine), Victor Holub (Ukraine), Yuriy Pogorelov (Ukraine/USA), Viacheslav Shilov (Russia), Sergey Sychenko (Ukraine/Israel), Alesha Stupin (Russia/USA), and other talented cartoonists. Summarizing the essence of the project, Dr. Masha Zavialova, the museum curator, said that it was a fast and emotional reaction to Putin's aggression. She also emphasized that all the featured artworks were scary, sad, and humorous. Such a summary best describes how essential it is for every person to go through the feelings and emotions that artworks at the exhibit may evoke.
Political cartoons, as part of war art, are famous for their strong commentary on the current state of affairs in politics and life. The Museum of Russian Art and Andrey Feldshteyn have done a great job organizing such a significant art event. It is a message that still needs to be heard by millions of people. If you want to join the exhibition and support the museum and artists, you will find it at the Mezzanine level inside TMORA. Don't lose a chance to explore striking political cartoons that shine the light of hope in these rough times!
Featured image – Artist: Oleksiy Kustovsky (Ukraine)
Photo courtesy of the Museum of Russian Art