South-Asian Truck Art: A Traditional Twist on Modern Vehicles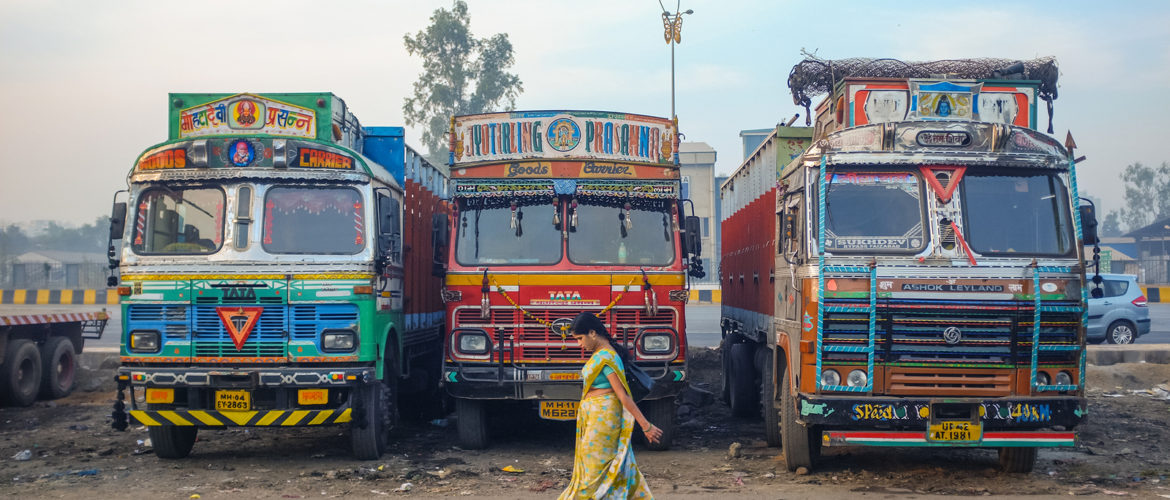 If you go out in the street in a big Western megapolis, what you will see is an ocean of mostly white, gray, and black cars (maybe an occasional red and yellow if you count the taxis). Whether it is because people are going for more practical everyday options or because painting a car is expensive, there is a definite lack of vibrancy on modern-day roads. This, however, is not the case for other parts of the world. Some countries have long traditions of decorating their vehicles. Today, you will learn about Pakistani and Indian truck art and the influence of this custom outside South Asia.
South-Asian Truck Art: A Traditional Twist on Modern Vehicles
Decked-out trucks can often be spotted in countries like Pakistan and India. During the War in Afghanistan, they received the nickname "jingle trucks" from American troops for the signature sound they made when they moved. Hung with pendants and decorated with intricate traditional ornaments, these trucks look nothing short of magical chariots from an ancient tale. Truck art blends the inventions of the modern world and old Asian artistic traditions.
While there are characteristics that all variations of truck art share, each of these colorful vehicles is unique. There are even regional differences between styles of decorations and ornaments. A lot of them were beautified by their owners, but some drivers get their vehicles customized at workshops where they sometimes spend thousands of dollars to ensure that their truck stands out.
Calligraphy, changes in the structure of the vehicle, and carvings are all very popular among truck drivers. Some of the most widespread motifs are eagles, cows, and amulets that ward off evil spirits. Front bumpers are typically adorned with pendants and chains.
Beyond any doubt, this art form has a huge cultural and emotional significance to truck drivers who use it to express themselves. Many of them add details that remind them of their home and family during long trips.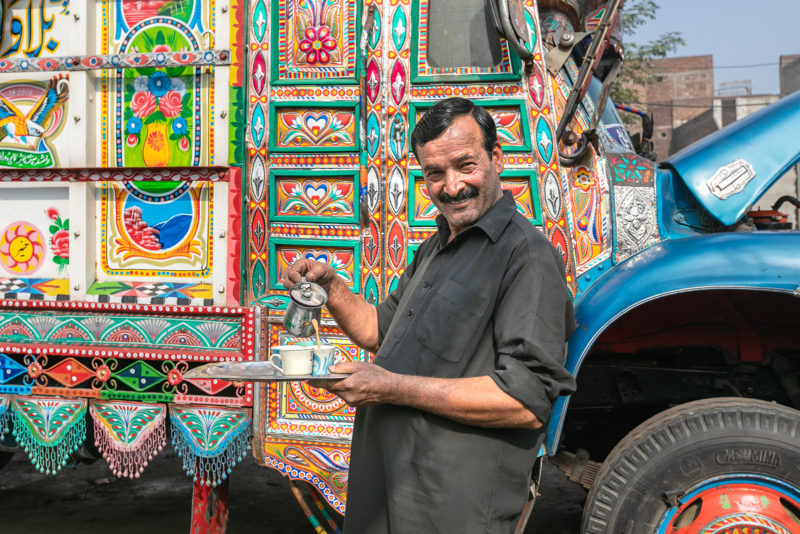 The beauty of truck art is appreciated not only by those who participate in the culture. On rare occasions, cars and taxis also get decorated in a style similar to Indian and Pakistani trucks. The influence of this gorgeous tradition managed to spread even outside South Asia. For example, the famous fashion designer Dolce & Gabbana featured motifs inspired by truck art in its campaign back in 2015. It is also impossible not to mention the Indian graphic designer Farid Bawa who works hard to preserve the tradition of truck decoration by selling art prints of colorful vehicles.