The eleventh and final week of the Platform 101 group exhibition "Glitch Art: Pixel Language" held at Bavan Gallery in Tehran was full of marvelous surprises. One of the highlights of the show was Reza Famori's video art titled "Sublimation." In this work, the artist compares the fundamental nature of two myths: one about Venus, the goddess of beauty, and another one about Shiva, the god of death. By combining two mythologies, Reza Famori attempts to make an aesthetic contrast between two antonymic concepts.
Sublimation: Reza Famori's video art at Platform 101 exhibition
Reza Famori (b. 1994) is an Iranian photographer, artist, and art director based in Alanya, Turkey. He has a BA in Photography from the Islamic Azad University, Central Tehran Branch, and is currently pursuing additional education in Art Research. Driven by his passion for the natural world and different cultures, Reza Famori loves to explore unfamiliar territories and lands off the beaten track, capturing the indescribable beauty of the world around him in the process.
Reza Famori mainly focuses his work on landscape photography, so his "Sublimation" is more like an elaborate experiment rather than basic practices. To create this eye-catching glitch video art piece, the artist transformed two-dimensional photographs into dynamic three-dimensional images using a special pixel motion technique. The result exceeded all expectations. It was a distortion, an illusion that seemed so real as if it was part of the objective reality.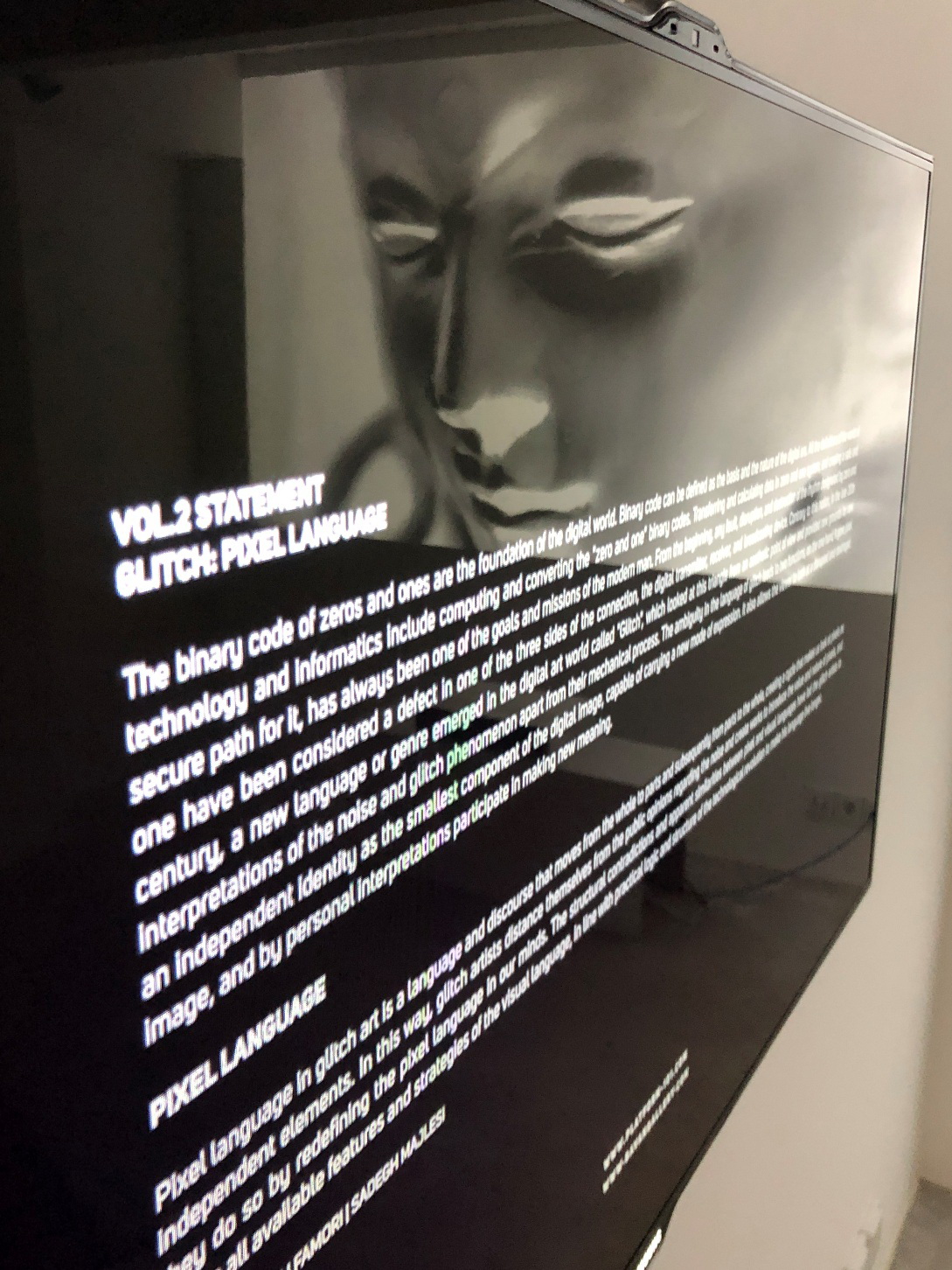 Reza Famori's "Sublimation" was presented at "Glitch Art: Pixel Language" exhibition curated by Sadeq Majlesipour and Mohammad Ali Famori, which came to an end on March 12, 2021. It was the first major group exhibition dedicated to glitch video art in Iran. Reza Famori's work was showcased in the final week of the show and was well received by the public. At 300Magazine, we wish Reza Famori huge success in his career and definitely look forward to seeing more of his innovative artworks in the future!