Each art movement has its distinguishing features and similarities. Take any of them, and you will discover a whole new world in front of you to explore. Understanding the profound effect that art genres exert on people is essential because it directly influences your perception of art and its importance. The art movement that we are going to discuss today is sometimes may be referred to as "transrational." As you might have guessed, we are talking about Suprematism. Let's find out how it became one of the key movements of modern abstract art.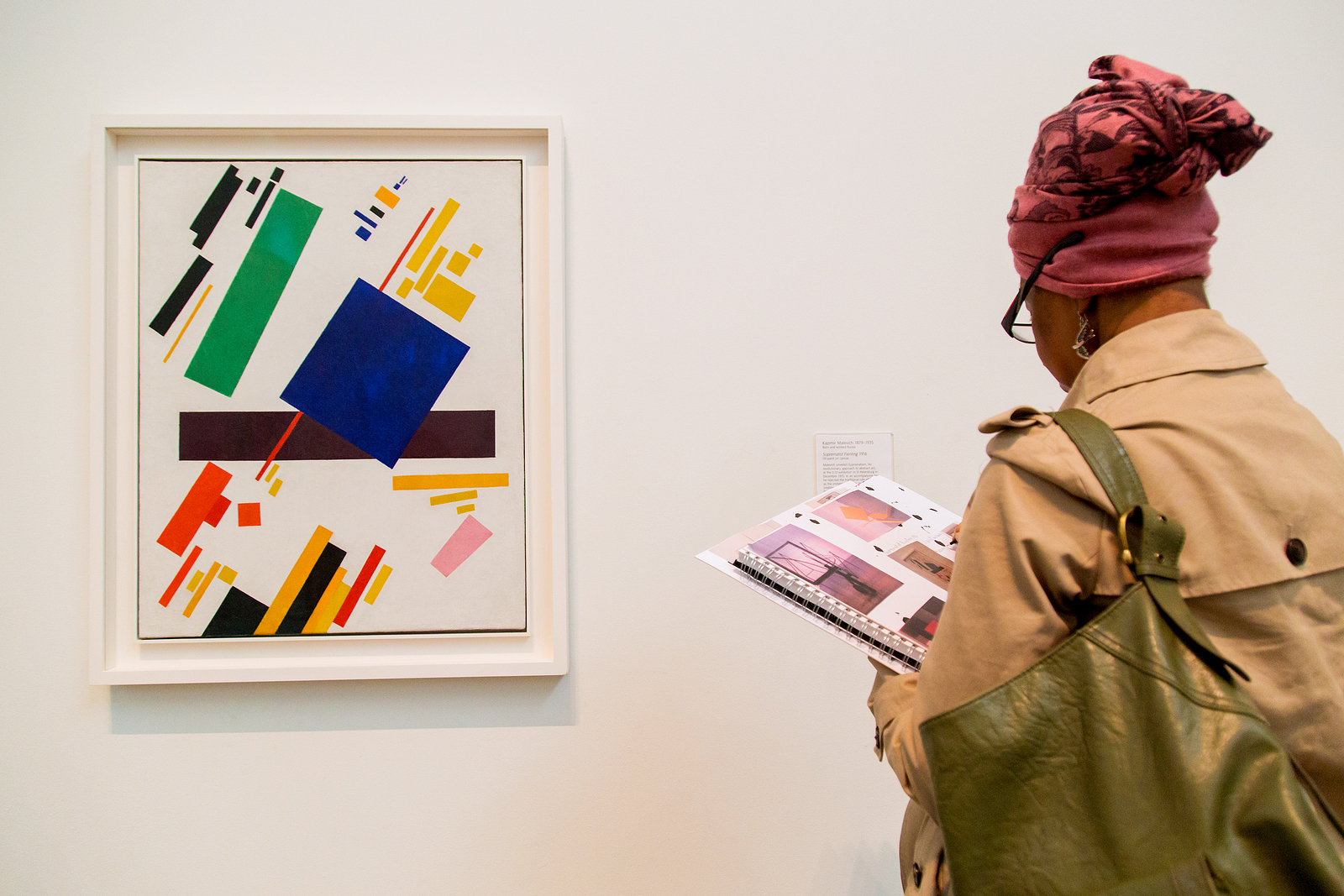 Suprematism as a key movement of modern abstract art
First and foremost, it should be pointed out that Suprematism is mistakenly confused with Cubism, another cornerstone of modern abstract art. The reason lies deep in history. The originator and main ideologist of Suprematism was the dazzling Russian avant-garde artist Kazimir Malevich, the one who painted "Black Square," probably the most misunderstood painting as of today.
The art movement emerged in Soviet Russia in 1913, when Kazimir Malevich made a breakthrough by showing to the world his artistic brainchild. Of course, Suprematist art cannot be considered a fully authentic art, which is an oxymoron. The founder himself drew inspiration from Cubism and Futurism, which were rather popular at the time. Unlike other historically and stylistically close art movements of modern abstract art, Suprematism turned out to be an evolutionary approach to the depiction of innermost feelings through non-objective forms.
Suprematism means "supremacy of feelings and forms," which says a lot about the focus of the Suprematist artists — pure feelings. Using basic geometric forms and figurative abstraction, painters try to give shape to their sincere thoughts and emotions. Captivating, right?
Unfortunately, Suprematism as an art movement didn't last long and started to fade away under the pressure of social realism in the 1920s. However, you can still find and enjoy abstract paintings by the key Suprematist artists, including Kazimir Malevich, Lyubov Popova, El Lissitsky, and Sergei Senkin, among others.