The Basics of the American House Style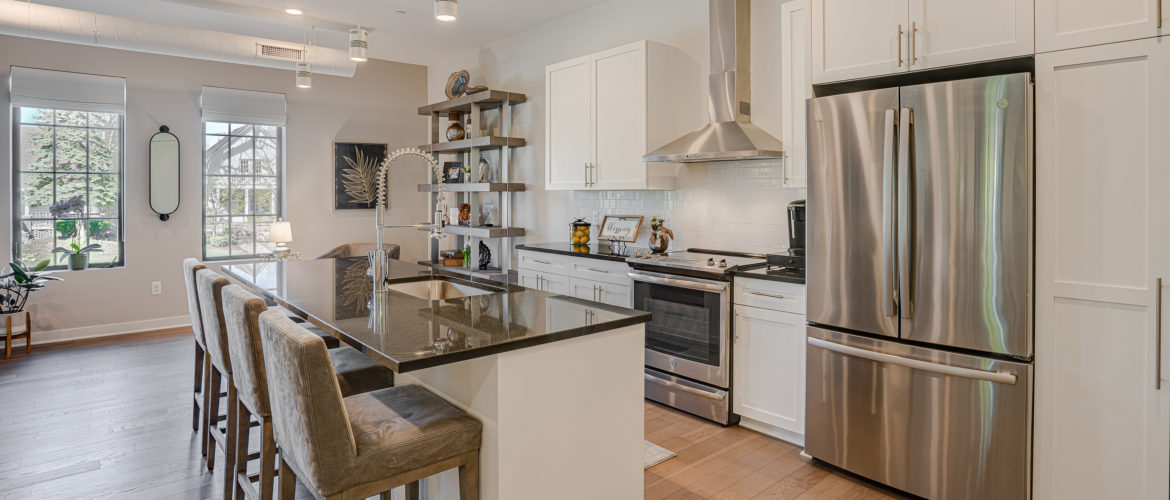 The modern-day American house style is a very precise embodiment of America itself. It has absorbed a variety of features from other interiors. For example, it encompasses Art Deco, classical, colonial, and country styles, which overall makes the ideal American home a sort of aesthetic mishmash of different eras. The philosophy of such design is pretty much the same as the ruling American ideology of freedom – you are free to organize your interior design without sticking to one particular type of home design.
If you feel like you might benefit from the American house style, or you want to make your home feel more American than it is, below you will find the crucial basics.
The Basics of the American House Style
1. Free planning & visually enlarged space
Houses with free planning are open-plan buildings that have few or no walls inside, meaning that there is no division into smaller rooms. Such construction doesn't limit your freedom so that you can design your interior façade without a compromise.
2. Classical pallet of colors
Dairy, beige, cream, chocolate, and sand colors are most popular for an American house style. While classical neutral hues, tints, tones, and shades are dominating, contrasting combinations are also welcome.
3. Different types of lighting available
There are quite a few dazzling ways to organize lighting in your rooms, and almost all of them work fine in American style. From architectural and recessed to chandeliers and wall-mounted lighting, you can effectively combine all of them under one roof.
4. Ornaments on walls
An American house style doesn't exist without floral ornaments on walls, even if it is a small patch of wall that no one sees. It is best when it is made from natural materials, but artificial flora is also possible.
5. Diverse furniture of one style
While you can experiment pretty much with everything, you shouldn't create a great contrast when it comes to furniture style. You are not obliged to match your loveseat and coffee table, as you would do in Scandinavian interior design, and still you might need to do your best to avoid furniture arranging mistakes during planning.
To Wrap It Up
An American house style design is a pragmatic and effective compromise if you are not afraid to mix different features at the same time. While being popular largely in the US and Canada, such a way of designing an interior space can be well-applied in other countries, given that you have enough room in your home and a desire to experiment.