Listening to classical music in a concert hall is something incomparable. The magnetic atmosphere, incredible live music, and a sense of belonging make operas a one-of-a-kind way to spend your time. Every ardent fan of serious symphonic melody has their own list of must-visit venues. When it comes to music, the Metropolitan Opera (the Met Opera) in New York City is definitely such a place. The largest classical music organization in North America, it has become a sacred temple where music customs and traditions thrive.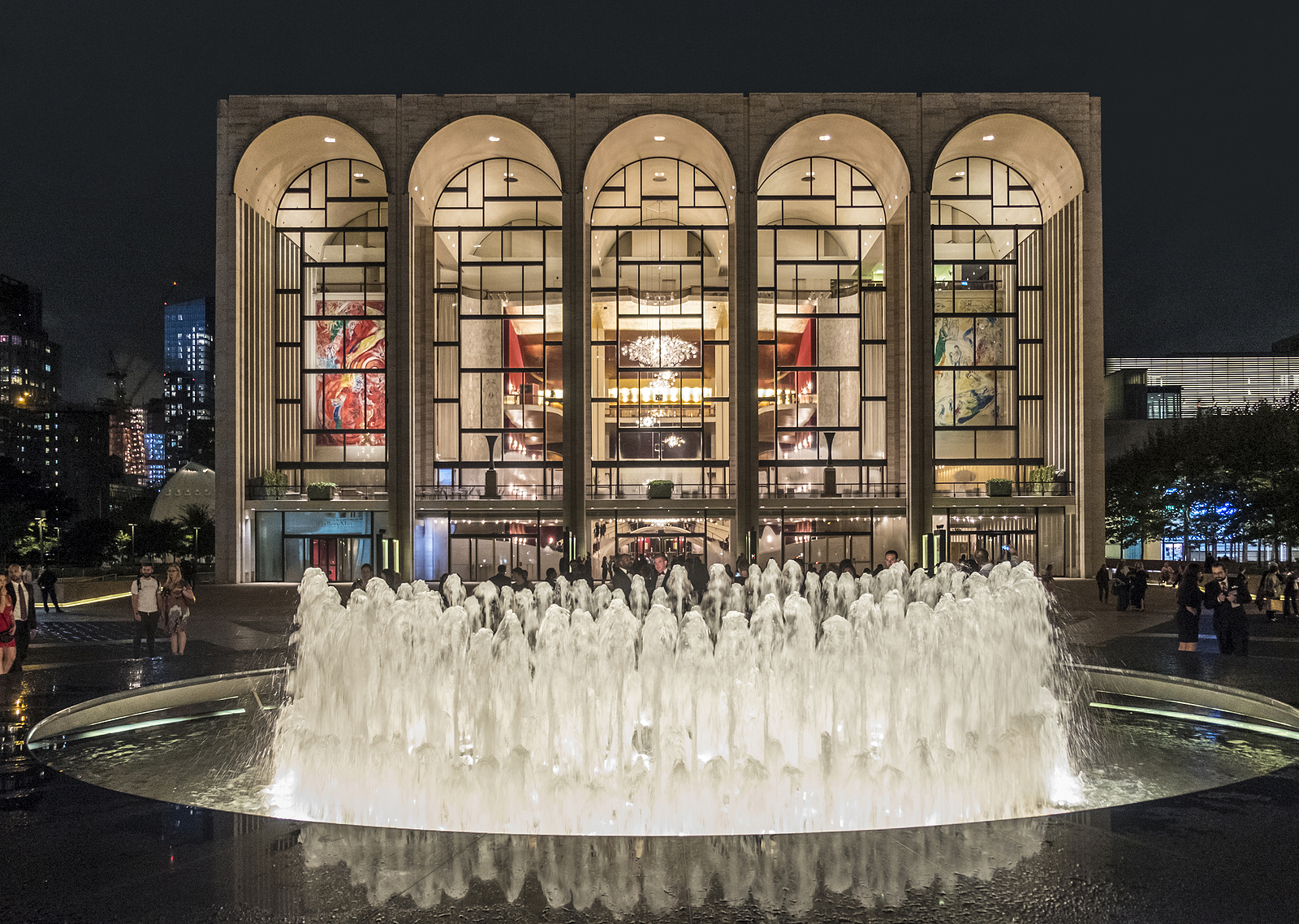 The Metropolitan Opera, a sacred temple of classical music
The history of the Met Opera began in 1883 when some wealthy industrialists decided to build their own theater. At the time, it was a suitable alternative to the Academy of Music opera house that had already become outdated in terms of interior design and functionality. In the very beginning, the choice of performances at the Met Opera was pretty scarce and limited. First, it was all about Italian and German works. Later on, the opera started performing everything in the original language.
Currently, the Metropolitan Opera functions more like an opera company, with its main venue at the Lincoln Center. The inner hall has a seating capacity of 3,732 people, making it the largest organization of its kind in North America. Thanks to an elaborate design by the American architect Wallace K. Harrison, the building has excellent acoustics and sophisticated aesthetics.
Magnificent architecture is just part of what makes the Met Opera a worth-visiting place. Above all else, it is home to some of the most legendary conductors, composers, singers, dancers, visual artists, and designers. The opera house has given the US and the world plenty of remarkable premieres of classical operas in the repertory. Among them are Wagner's "Tristan und Isolde," Hoffman's "The Ghosts of Versailles," and Humperdinck's "Königskinder."
Whether you are a music fan or not, you just need to visit the Metropolitan Opera to run through a unique gamut of emotions that the venue may evoke. Give it a try!