The P1C/04 Caipi, a New Luxury Summer Watch by SevenFriday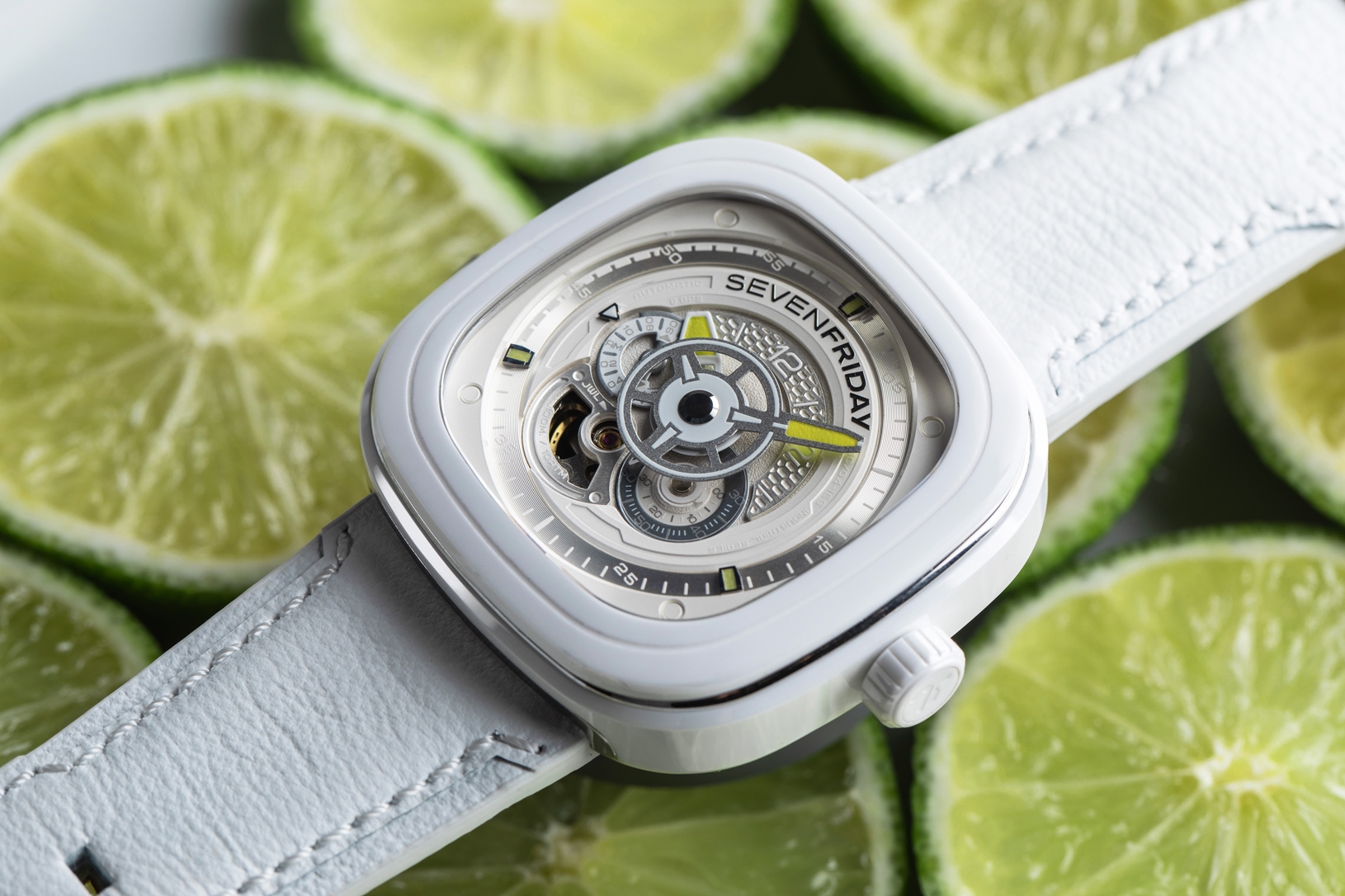 The last days of summer always feel unique. It is a period when time slows down, and you can capture every single moment of your life. To keep track of the situation and not to lose yourself in the vortex of existence, you need a wristwatch, your most loyal companion that is always nearby to show you how fleeting yet important every second is. If you are looking for a high-quality and comfortable summer watch, the P1C/04 Caipi by the global luxury watch brand SevenFriday is what you need. Let's get a closer look at this amazing timepiece.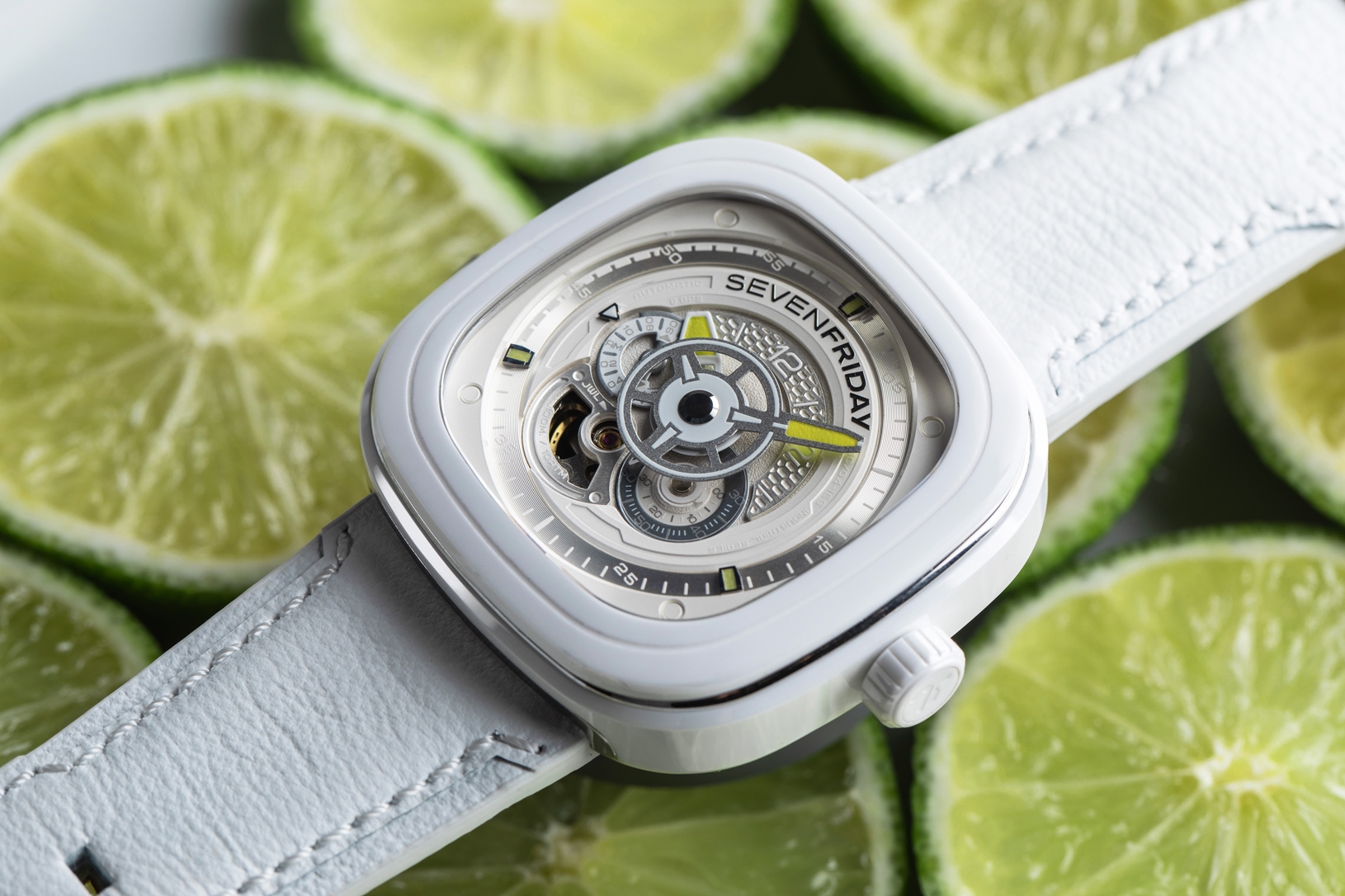 Description and specifications
The P1C/04 Caipi is a highly technological and reliable timepiece that will surprise its owner with innovative design and exceptional robustness. Inspired by caipirinha, a Brazilian national cachaca-based cocktail with lime, the new SevenFriday Caipi features white ceramic top bezel, animation ring, and crown, while its case body, case back, bezel body, and buckle are all in polished stainless steel. The stylish summer watch is powered by the Japanese self-winding MIYOTA 82S7 movement providing 40 hours of power reserve.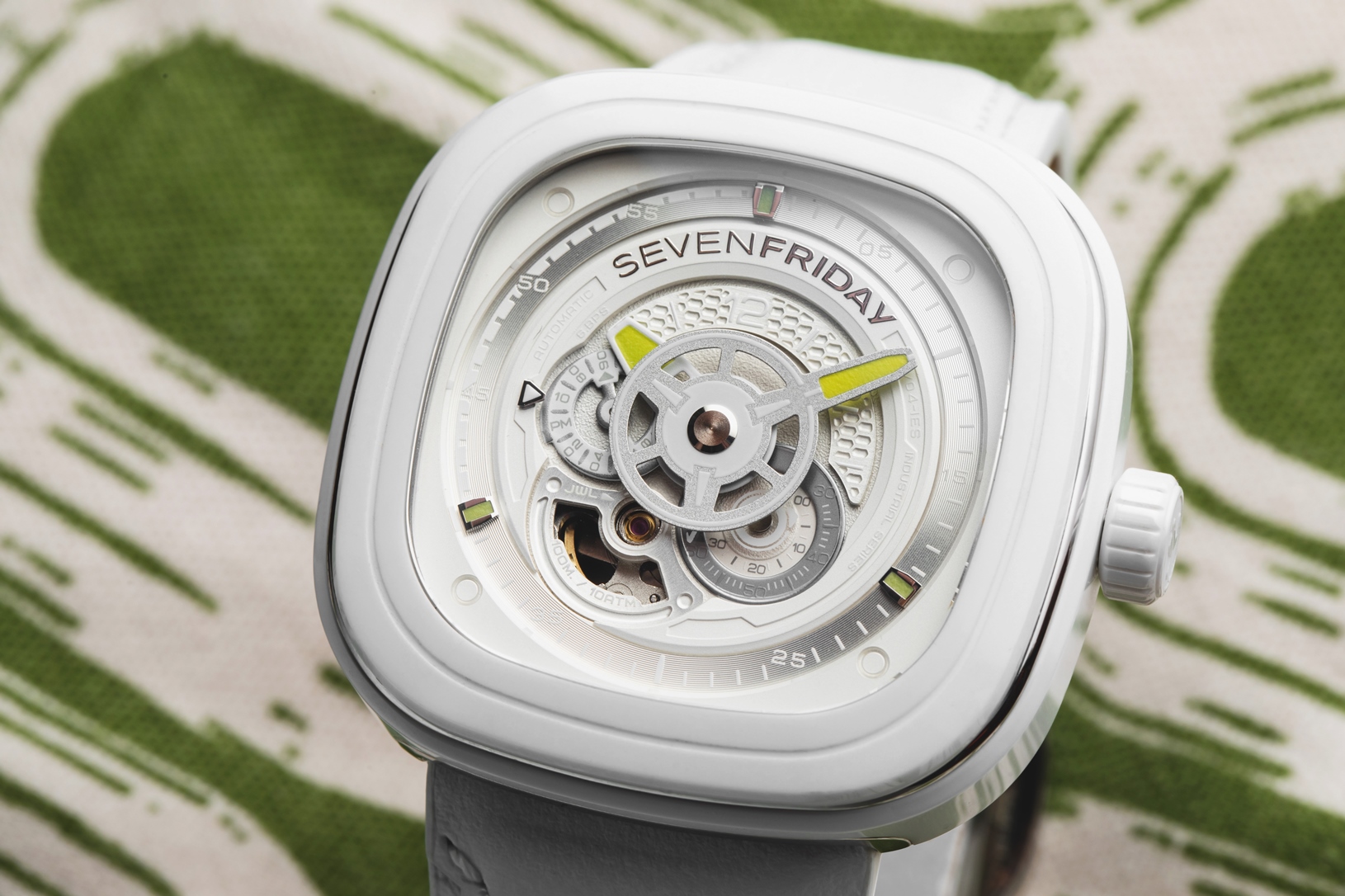 The 4-layered dial designed in silver white and Opaline white, with Lime green luminous indexes and hands, is protected by sapphire glass with anti-reflective treatment on the inner side. The Caipi has a 10 ATM water resistance, so you should not worry about rain or a spilled drink. One more cool feature of the luxury watch is the position of the crown, which is screwed down for further protection.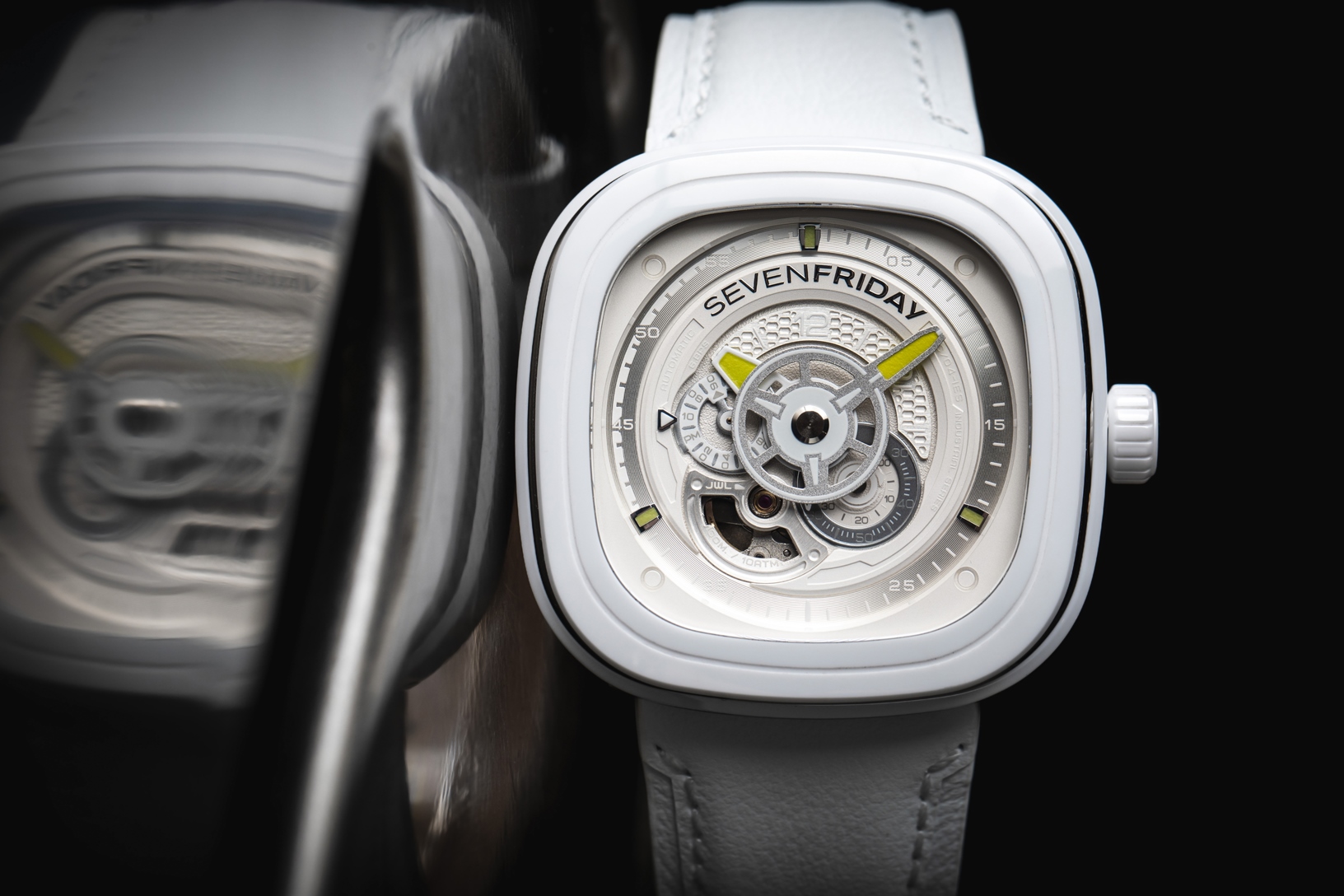 A white double-layered padded leather strap harmoniously adds to the overall design of the brand-new summer watch. It is also impossible not to mention that the P1C/04 Caipi features an NFC chip embedded in the case back so that you can use the official SevenFriday app for secured authentication and registration.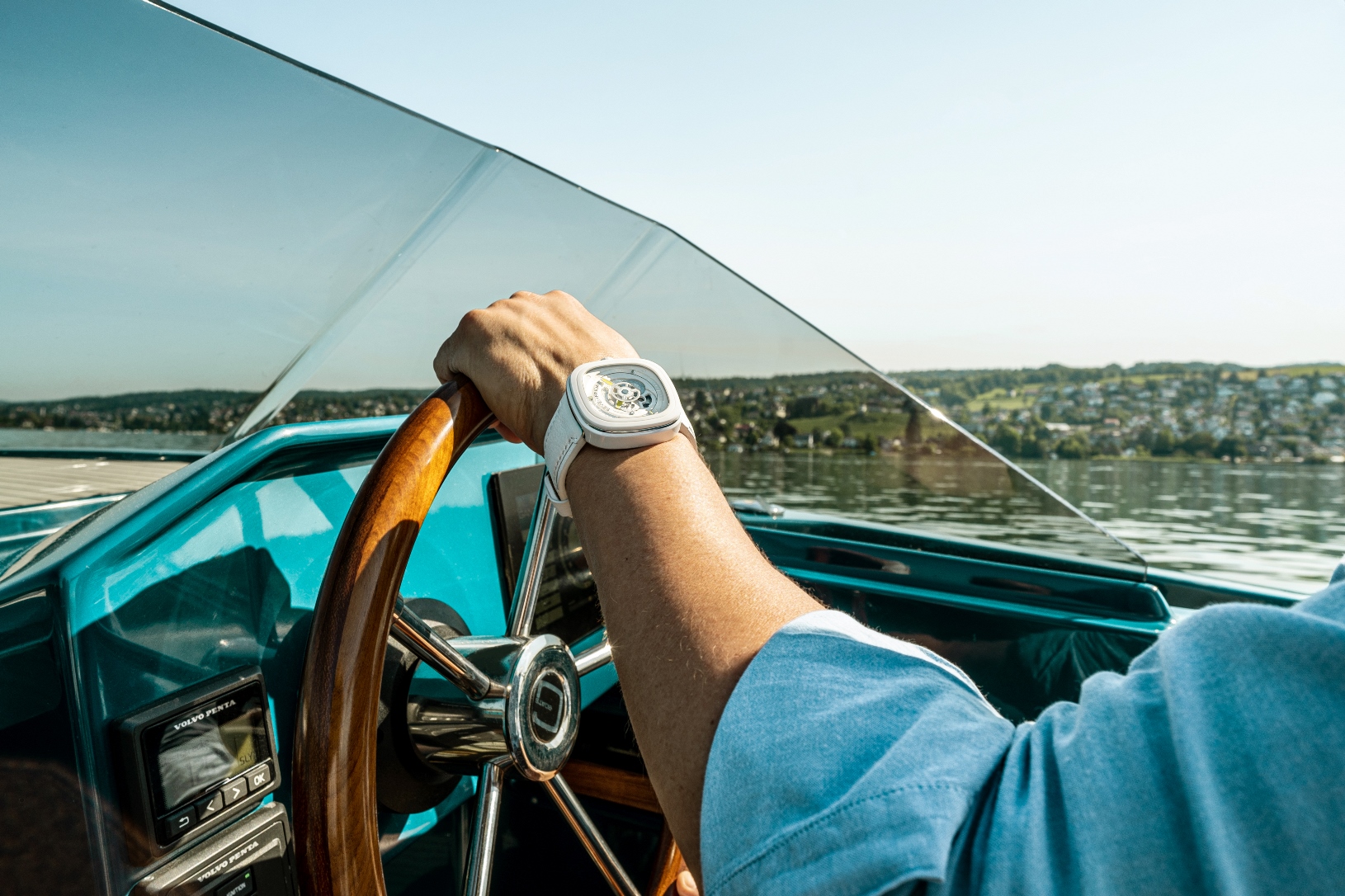 The P1C/04 Caipi is a perfect summer watch to wear every day!
The P1C/04 Caipi is indeed a marvelous luxury watch that you should buy to embellish this and all the following summers. The timepiece is priced at $1,550. For more information, please visit SevenFriday.
Photo courtesy of SevenFriday