The Palm Beach Show's 2022 Edition Is Officially Over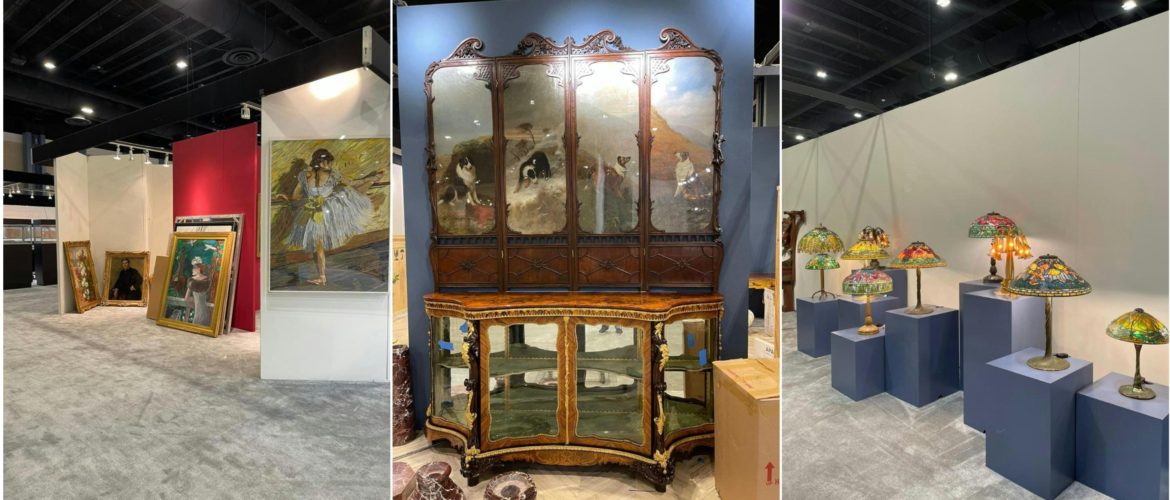 Today, on February 22, the 2022 edition of The Palm Beach Show has officially ended. The last six days of robust attendance and strong post-covid sales have fulfilled all expectations. More than 140 local and international art, antique, and jewelry exhibitors together presented one of the richest selections of exclusive items among other art shows in the US and abroad. Let's take a look at the highly expected showcase of this winter.
The Palm Beach Show's 2022 Edition Is Officially Over
On February 17, The Palm Beach Show opened its doors to thousands of art dealers, brokers, designers, and museum curators. It was traditionally held at the Palm Beach Convention Center in West Palm Beach, Florida. Who would expect that over 140 dedicated exhibitors would love to take part in the show? Visitors could enjoy a variety of fine art, jewelry, antiques, and some other exclusive valuables during showtime. Even the most demanding aesthetes were pleasantly surprised by such a grandiose 2022 edition.
The Palm Beach Show Group reported that the show has turned out to be a success. However, the sales record is yet to be released. It is worth mentioning that Fine Art Shippers, an NYC-based art logistics company, was also an indispensable part of the show. The professional shippers were providing exhibitors with their onsite packing and shipping services. Considering the considerable number of exhibitors, the company had a lot of work and proved to be a reliable service provider during the show.
In 2022, The Palm Beach Show returned to the world of art with the newest offers on the market. If you didn't visit the 2022 edition, you might have a chance to visit the event next year. The fact that the show wasn't canceled in the first place and had dazzling results speaks about the people's demand and interest in art as of today.