The Tapan Museum Has Presented "The Invincible Sun" by Roman Aivazian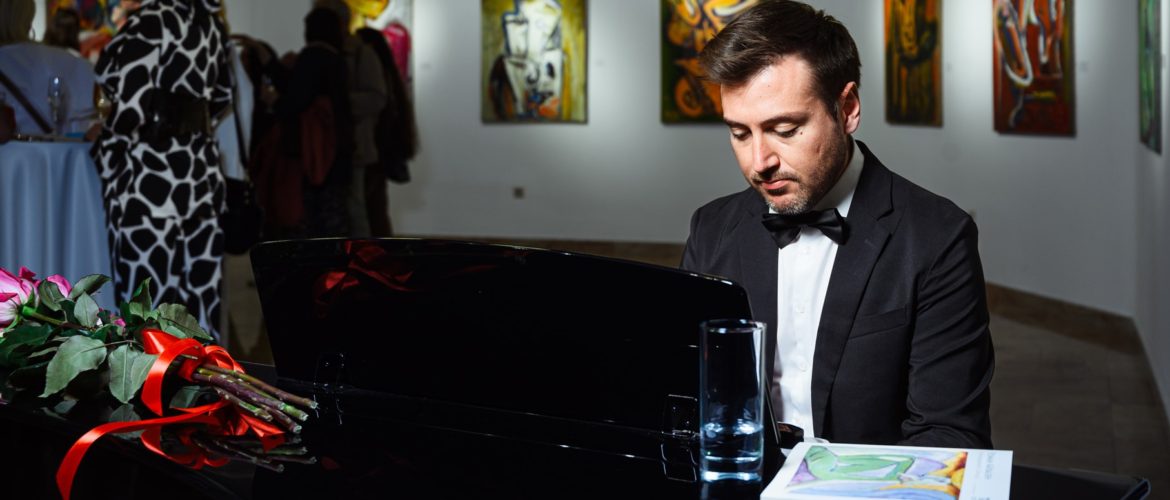 A retrospective exhibition of paintings by the artist Roman Aivazian, titled "The Invincible Sun," has successfully opened at the Tapan Museum in Moscow.
The guests of the exhibition can enjoy bright canvases full of colors and sunlight, in which the artist expresses his emotions by using the "alla prima" method (direct painting approach), rethinking the world around him.
The works presented at the exhibition characterize the artist vividly and from different angles. Сreated between 1990 and 2023, they come in various media: painting (oil, acrylic), graphics, sculpture (wood, bronze, plaster, metal). Roman Aivazian shared with us his impressions of the ongoing exhibition and his vision of the artist's path and life in art.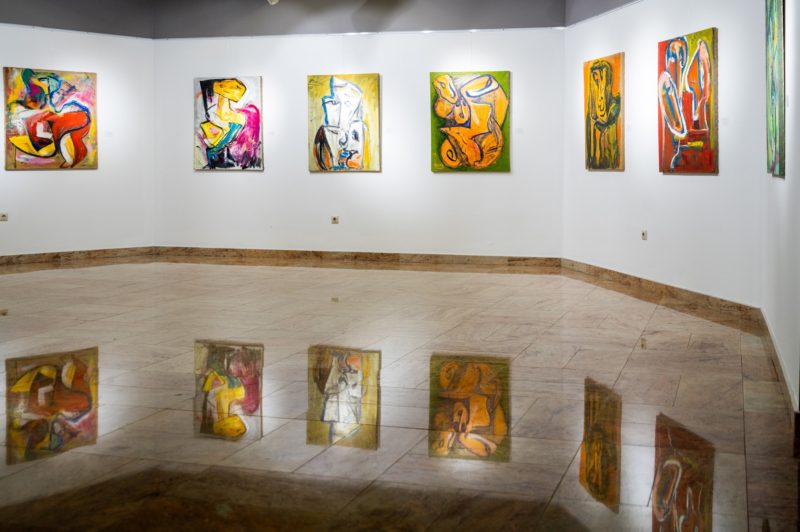 What are your impressions of the ongoing exhibition?
R.A.: I am satisfied, of course. It has been a while since I have seen my work in such a large and museum-level exhibition hall, where I have the opportunity to look at myself from a distance, not limited by the space of the studio.
How do you think your works look like in this new space?
R.A.: My paintings are created with large strokes and sweeping movements – emotionally, swiftly. They do not contain small elaborated details; therefore, a large space and a distanced view are especially important for them – in order to perceive them, you need a lot of space and a lot of light, diverse, changeable lighting. These two conditions are present in the hall of the Tapan Museum, so the paintings are presented in the most favorable light, even sometimes unexpected for me. I am not ashamed of myself. Thanks a lot to the organizers of the exhibition!
Did you see your paintings in a new way and somehow evaluate them differently?
R.A.: Yes, definitely. For obvious reasons, I have never seen my work in such a long retrospective. But time, unfortunately, flies, and now I've got the opportunity to see my work of thirty years in such a large-scale panoramic view. I, as their creator, or as one might say, their parent, was pleasantly surprised by many of the works. They are like imperceptibly grown-up kids who have suddenly opened up in a new light. I'm even happy for some of them. Certain works appear to me in a new way in terms of their meaning: they show not only my favorite form but also an additional meaning that I have not noticed before, well, or simply have forgotten about it.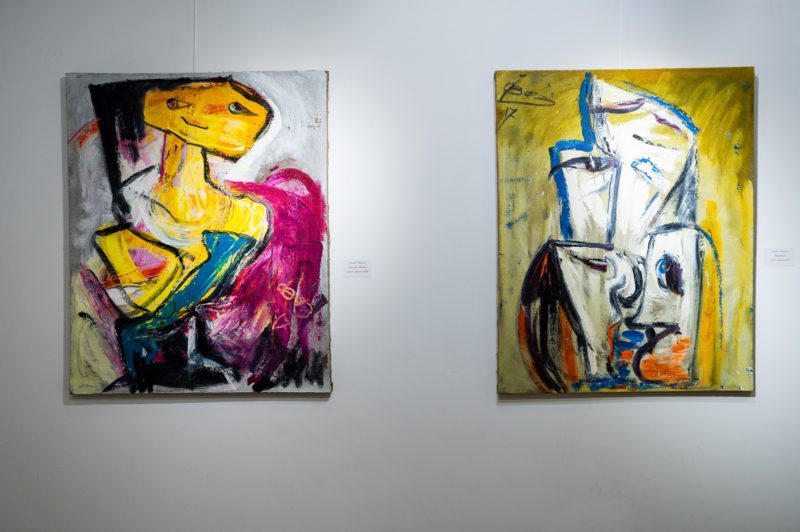 Do you have any creative plans? What are they? Are there any new ideas born under the impression of the exhibition?
R.A.: In the classical sense of 'creative plans', I have never had such. I'm just constantly filled with paintings, images, ideas, sketches, lines, spots, and shapes that I have to share with others. I have piles of sketches of these ideas everywhere, which my hand makes almost automatically and reflexively. I work quickly because it is important to be in time to implement, to embody the appeared idea on canvas before it slips away or until a new thought appears. So yes, I can probably say that I have plans, there are a lot of them, they are swarming, and I know what I will paint tomorrow. And the exhibition, of course, will serve as an incentive for the development and implementation of these plans.
What do you think about contemporary art?
R.A.: I think that it is now in decline. There is a lot of commercial in it now – as you know, this kills development. I see a lot of mechanical, insincere things in art. I don't know how to explain it, but there is no nerve there. And art is, first and foremost, an emotion. And now people, from my point of view, do not have enough genuine, sincere emotions. But I also know strong, thoughtful artists who continue to look for ways to develop art. And I think contemporary art is now on the verge of some kind of breakthrough, serious changes. I hope for it and expect it from myself and from my colleagues.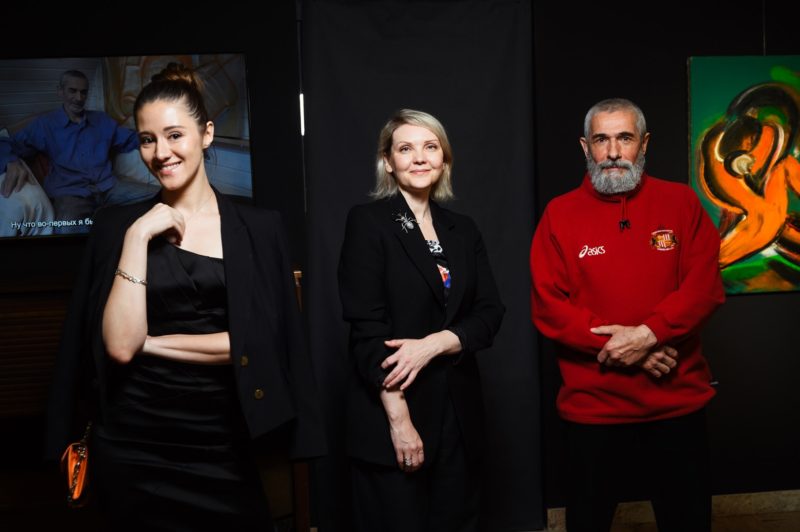 What is the highest achievement in art for you, something that you, perhaps, aspire to?
R.A.: In an understandable and generally accepted way, I want to see my works in large museums and galleries, for example. Yes, for an artist, it is important and pleasant, significant. But not fundamental. For me, art is life itself, the essence of life, a continuous flow. And, probably, the most important thing for me now is to stay in this flow and process. And if after a while, someone looks at my paintings with interest, it will be good.
What inspires you?
R.A.: I am inspired by absolutely everything and nothing in particular. External stimuli may be the reason for inspiration and work but in a very non-linear, indirect way. Basically, I am inspired by my own emotions – tension, anger, irritation, or vice versa – elation, joy, even some euphoria. In search of a source of inspiration, I stand in solidarity with my great predecessors and learn from them – van Gogh, Modigliani, Rembrandt, Michelangelo. Because I feel, just like I believe they felt too, the sources of inspiration are inside the creator, inside the artist, in the nerves, mood, reactions, in the vision of this world, in the inner vision. And this inspiration can come at a completely unexpected moment, precisely under the influence of some strong emotion, and external factors are secondary.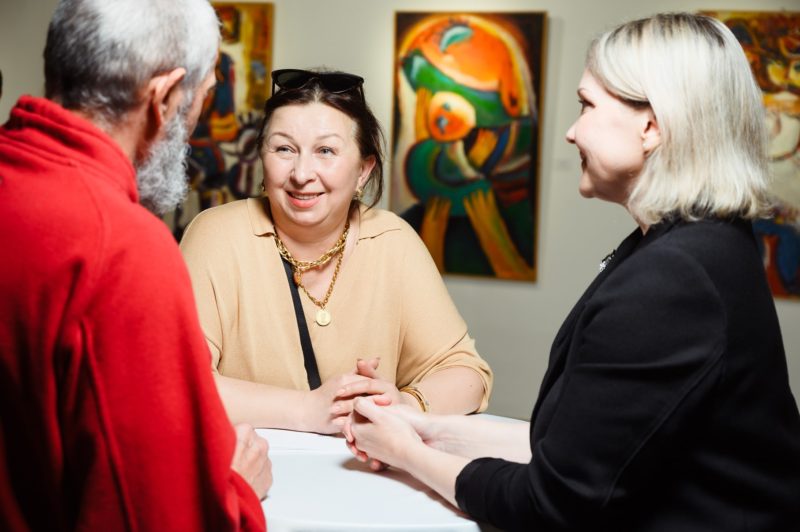 The official opening of the exhibition, which took place on May 18, was attended by prominent representatives of the cultural, business, and public circles of Moscow. The guests not only got the opportunity to get in touch with the artist's work but also got to know him personally, talk about his life path and worldview, which had a transformative effect on his way of perceiving and rethinking the world around him.
In his greeting to the guests, Roman Ayvazyan spoke about the central themes of creativity, such as the inner sun, the creator's obsession, roots and family, the image of a woman and mother, relationships between people, and a path to one's real self.
Welcoming the guests, the Director of the Museum, David Bagdasaryan, spoke about the artistic world that Roman Aivazian creates, which is dynamic and textured, producing a strong energy impact on the viewer.
The curator of the exhibition, Julia Sysalova, who is the Vice-President of the Institute of Mediterranean Culture (Greece) and a member of the International Association of Art Critics, specially came to the opening from Athens. She spoke about the rich metaphor of the sun, its historical connection with the European philosophical tradition, and its reflection today.
The exhibition was initiated by the artist's daughter Anna, who acted as the director of the project. She saw her mission as sharing rare archival works by Roman Aivazian from private collections with the audience, as well as introducing the artist's new works, thus displaying the path of the creator and allowing him to look at the fruits of his work, communicate with his viewers and collectors, and get the incentive and inspiration for a new creative period.
The exhibition is open and awaits guests until June 18 at 9 Olimpiyskiy Prospekt, The Tapan Museum, Moscow.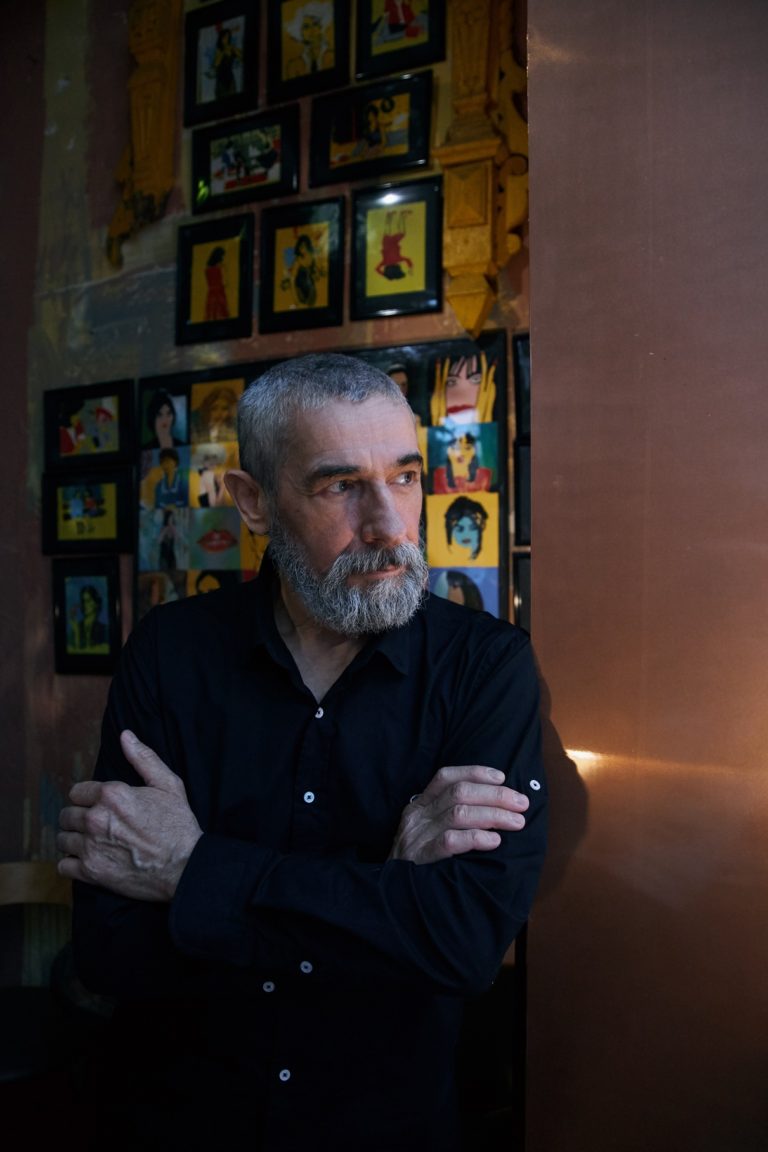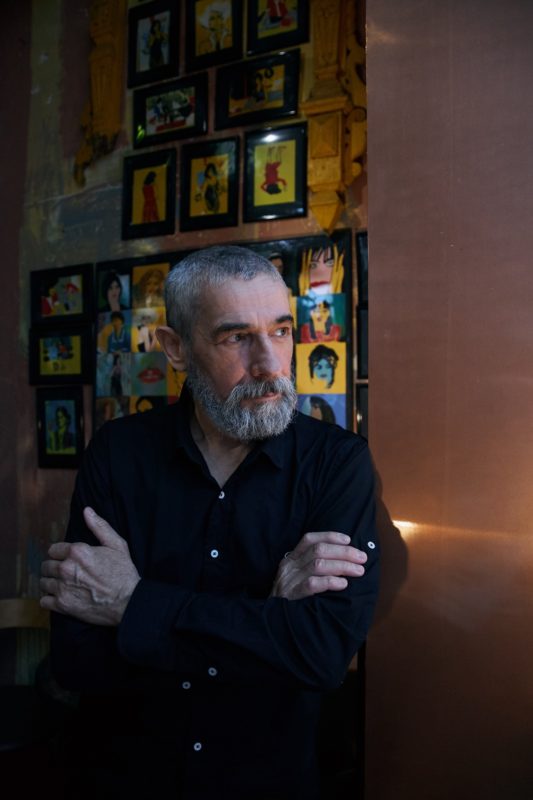 Roman Aivazian was born in 1960 in Tbilisi. He studied painting and sculpture in Georgia, at the Tbilisi Art School, worked in the sculpture workshop of Zurab Tsereteli. Since 1981, he has been living and working in Moscow, where he graduated from the Moscow Art Academy in Memory of 1905. His works are in private collections and galleries around the world. Since 2015, Aivazian's exhibition activity has been concentrated in Europe (Galerie am Maxmonument, Munich, Germany; ArteVisione Gallery, Athens, Greece; Museo Scalvini, Italy; Click Art Contemporary Art Center, Milan, Italy; Ozone Gallery, Badenweiler, Germany; Vinetart, Colmar, France).
Photo courtesy of Ozone Gallery