The Ukrainian Artist Janet Sobel Is Finally Getting Recognition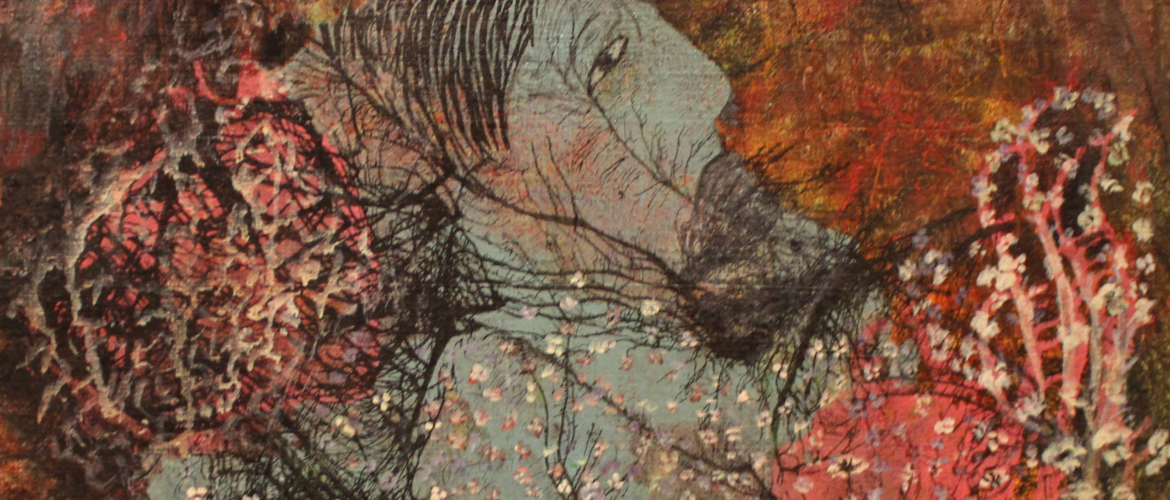 The art world has notoriously always been harsh and dismissive toward female artists. Fortunately, the situation is starting to change in the current day, and more and more forgotten talented women are getting rediscovered once again. Janet Sobel was a Ukrainian artist whose work has finally gained the attention it deserves due to its unique style and the themes that tragically remain relevant today. An exhibition of paintings by Janet Sobel, titled "Wartime," is now on view at the Ukrainian Museum in New York until September 2.
The Ukrainian Artist Janet Sobel Is Finally Getting Recognition
The Ukrainian artist Janet Sobel was both praised for being one of the first to attempt the drip-painting technique (even before Jackson Pollock did it) and diminished because of her seemingly simple style and her background as a housewife. One of the art critics compared her works to those of an amateur painter, overlooking their significance that is finally starting to get appreciated.
Janet Sobel was born in 1893 in Dnipro, Ukraine. Her family left the country to escape anti-Semitic pogroms and arrived in New York in 1908. Janet did not start painting until she was 44 years old. Her son, who was an art student at the time, encouraged her to pursue her passion. 14 years later, she became one of the only three female artists who exhibited at the legendary Ninth Street Art Exhibition in 1951.
The "Wartime" exhibition showcases Sobel's works she created in the 40s. The unease and anxiety caused by World War II penetrate these primitivist pieces. The fact that she constantly kept trying to get in contact with her remaining family members in Ukraine, without receiving an answer from them, could have also played a role in intensifying those feelings. A lot of her drawings feature traditional Ukrainian folk motifs, reminiscent of the life she left behind in Ukraine and the cultural influences of East Village, NY, which had a high population of Ukrainian immigrants. While most of Sobel's pieces tend to be abstract, all of them have figurative features.
The director of the Ukrainian Museum Peter Doroshenko discovered Sobel around 12 years ago, when there was an overwhelming tendency to label Ukrainian artists as Russian, leading to the further erasure of the cultural imprint of the nation.
Janet Sobel's art has been displayed in major museums in New York, including the Museum of Modern Art. The role of this Ukrainian artist in the development of Abstract Impressionism in America cannot be overstated. It is amazing to see that wonderful artists that were once forgotten are being brought into the light these days.