Through Time and Space: Mixed Media Art by Artem Mirolevich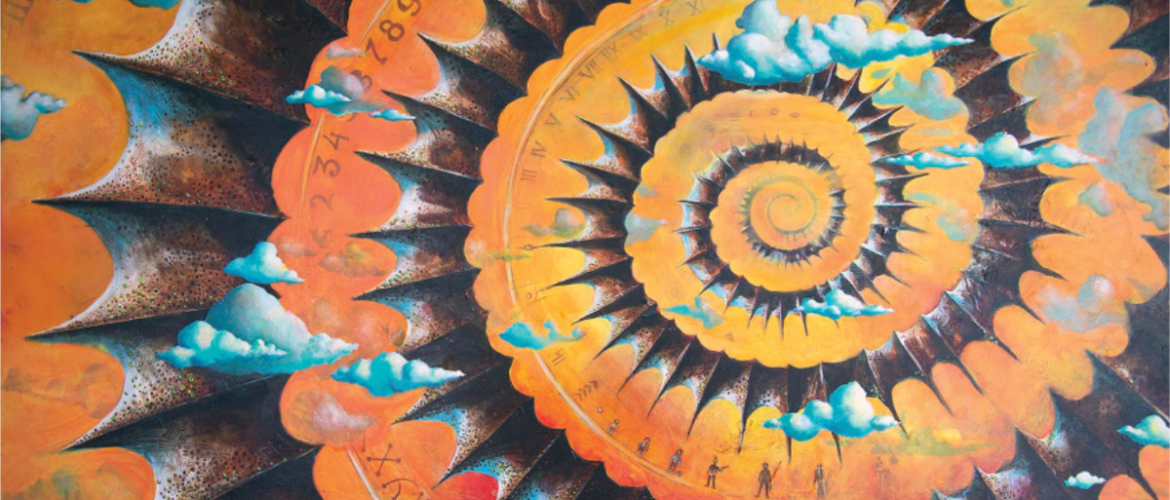 People have always been fascinated by the concept of alternative universes and timelines — if the variety of books and movies dedicated to time travel and space exploration is anything to go by. There are two kinds of people who seem to be especially interested in the unknown: scientists and artists. Literature, cinema, visual art, and many other forms of expression have always been tied to trying to create a different reality and to give the audience a glimpse into a world where fantasies become true and adventures are never-ending. Today, you will learn more about a talented artist who creates artworks that will amaze your imagination. The pop-up mixed media art exhibition "Time Spiral" by Artem Mirolevich is currently on display at the Denis Leon Gallery Space at Palm Beach Art, Antique & Design Showroom, FL. 
Mixed Media Art by Artem Mirolevich at the Denis Leon Gallery Space
Artem Mirolevich was born in Soviet Belarus and moved to the US with his family when he was 17 years old. He attended an art school in New York City. During his semester in the Netherlands, Artem was deeply impressed by Amsterdam's architecture, which would later inspire some of his post-apocalyptic pieces. That trip fired up Mirolevich's passion for travel and adventurous spirit that is now clearly visible in his works.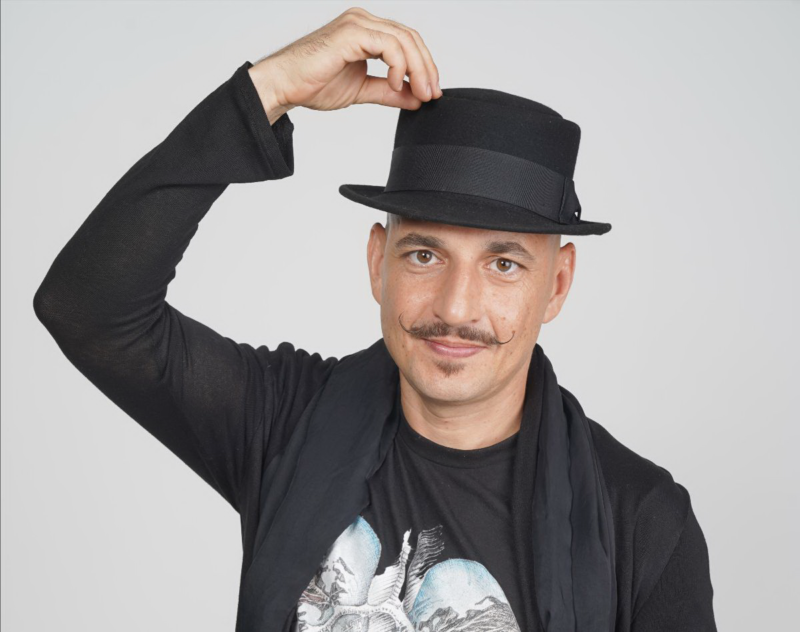 Ancient deities, flying ships, and gigantic mythical creatures — all of that you will find in artworks by Artem Mirolevich. His paintings would fit perfectly as illustrations in a science fiction book. Artem's artistic vision was informed by his love for exploration: his pieces are representations of faraway fantasy worlds that surpass the laws of nature and logic.
Artem Mirolevich masterfully blends materials and mediums. "Time Spiral" is a mixed media art exhibition that features his collages, paintings, and multimedia installations. Artem's stylistic choices perfectly encapsulate the very essence of his multi-dimensional art. The artist draws upon different cultures, religions, and philosophies to create unique and complex universes — all within the limited space of a canvas.
Throughout his career, Artem Mirolevich has shown his works at over a hundred galleries and museums all over the world. He is also the founder of Artemiro Gallery that aims to represent and give opportunities to artists from Russia, Eastern Europe, the Caucasus, and the Baltic regions.
The mixed media art exhibition titled "Time Spiral" will be on view through March 31, 2023,  at the Denis Leon Gallery Space at Palm Beach Art, Antique & Design Showroom, FL. We invite you to venture on a magical journey to the wondrous world of Artem Mirolevich's imagination!
Photo courtesy of Artem Mirolevich