Top 4 Couturiers & Fashion Houses Inspired by Greek Culture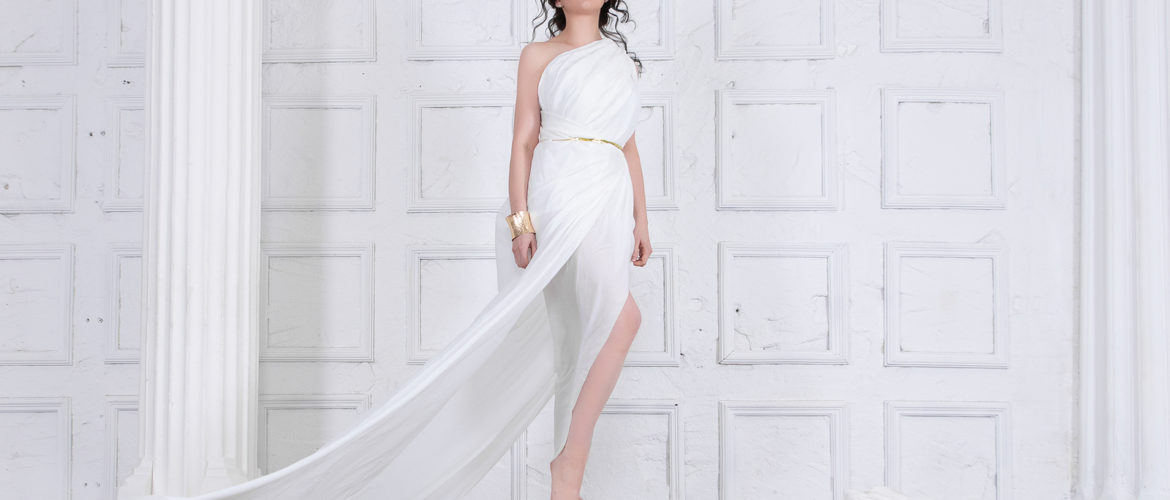 The fashion is cyclical, and Greek culture is traced so far. It echoes in Empire-style dresses of Napoleon's time and Edwardian tea gowns of the early 20th century. At each new spiral, it is reinterpreted, which allows it to remain relevant for over 2,000 years.
Main Principles of Greek Culture in Fashion
Hellenic society lived according to kalos kagathos. This concept means ideal being. Harmonic life in the view of Greeks is a complex of spiritual and physical perfection. The ancient Greek fashion reflects this idea. Clothes were made to hide nudity and protect people from the wind, cold, and sunrays. They were light, practical, and underlined the figure.
Greek outfit was composed of chiton for men and peplos for women. There was also an outer garment called himation, which resembled a cloak. This wrap could be draped in an absolutely different way, setting the tone of the outfit.
Many couturiers and fashion brands turn to Greek culture in their collections. Let's take a look at some of them.
Madame Gres
Madame Gres was the genius fashion designer of the early 20th century. Each dress she created looked like a masterpiece. Madame Gres began her career as a sculptor, which greatly affected her designs. Dresses by Madame Gres resemble Greek kore, column, and ancient goddesses. A huge amount of fabric was used for these dresses. They were very heavy but looked light. Her gowns were made from 1 or 2 pieces of fabric, draped by hand through hundreds of hours.
Gucci 
Gucci fashion house is also known for creating stuff inspired by Greek culture. In 2003, Tom Ford designed for Gucci the Silk Gown of Greek Goddess, a very feminine dress with a deep neckline, asymmetric drapes, and a flying train. Alessandro Michele, an Italian fashion designer and creative director of Gucci, created the now iconic Gucci bag known as Dionysus. The bag is signed with a tiger head closure that pays tribute to the legend of Dionysus crossing the river on the tiger`s back.
Dior
In 1951, Dior presented a series of fashion photographs in the background of the Parthenon. This year, Dior fashion designer Maria Grazia Chiuri reappraised that experience and created a collection inspired by Greek culture. Named Dior Cruise 2022, it was presented at the Athens stadium Panathinaikos. Classical silhouettes in this set look very modern, actual, and fresh. Modern accessories and thick jackets add zest to the looks.
Versace
Last but not least on this list is Versace, which is known for the Greek mythology image right on its logo. Greece themes in Versace designs are quite common. They are seen not only in the cut of chiton, peplos, and himation but also in classical ornaments. In addition to clothing collections, the notable fashion house produces jewelry, accessories, and even homeware, such as tableware and towels, with many references to Greek culture.