TMORA "Say No to War" Exhibition Goes Through to the Second Round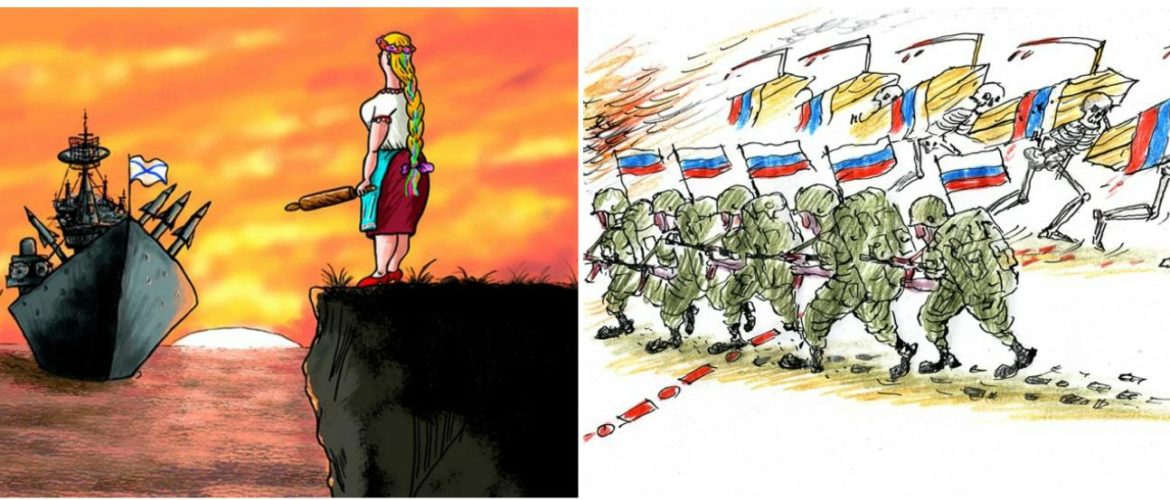 The Museum of Russian Art in Minneapolis officially announced the second round of its temporary anti-war exhibition "Say No to War." It originally started on April 20, 2022, as the museum's reaction to the aggression, brutality, and violence that Russia is sowing on Ukrainian lands. The second round features new artists and their artworks – this time, all the painters are from Ukraine. TMORA continues to support Ukrainians in their fight for freedom by continuing to speak about the horrible war that has already taken the lives of tens of thousands of people. As stated at the very beginning, the event will be available to the public as long as the war lasts.
TMORA "Say No to War" Exhibition Goes Through to the Second Round
The new featured artists of the exhibition include Serhii Fedko, Oleh Smal, Leonid Storozhuk, Vadim Siminoga, and Dmitry Skazhenik. Ukrainian artists have gone through some of the hardest trials of time and regained the strength to keep the fight with paint in their hands. As a matter of fact, the "Say No to War" exhibition continues to exhibit artworks that were previously represented in the first round of the show.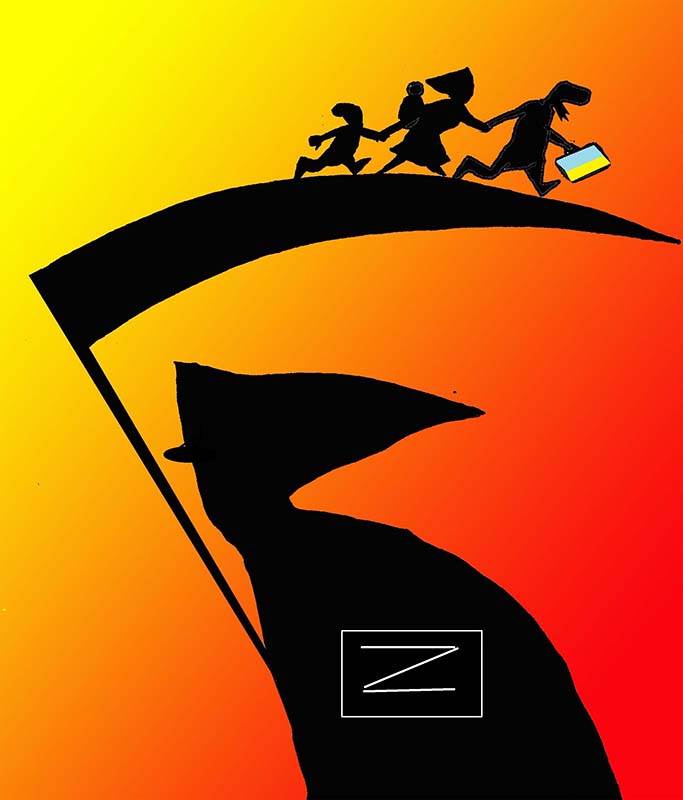 To remind you of the mission and essence of the TMORA event, let's get back to the past. "Say No to War" was arranged by the Museum of Russian Art in close collaboration with the Minnesota-based cartoonist Andrey Feldshteyn. Together, curators and a famous cartoonist invited different artists to ask them to share their war-themed artworks for the exhibition. In such a way, the exhibit turned into a collaborative international project that united artists of the genre against Putin's regime and Russian aggression toward Ukraine.
The second round of the exhibition is hardly the last, as the Museum of Russian Art has also informed that it will be inviting new artists and presenting their works at the museum venue. That is how it will continue to be a reminder for locals and clients that the war is not over yet, and no crime should go unpunished. After the outbreak of the war, TMORA officially supported Ukraine and Ukrainian society and urged Russia to cease fire and stop killing innocent people. Since April 2022, part of the museum's building has been dedicated to the "Say No to War" exhibition held along with other public installations.
Photo courtesy of the Museum of Russian Art