Tribunal: The Face of War Seen Through the Lens of Vera Blansh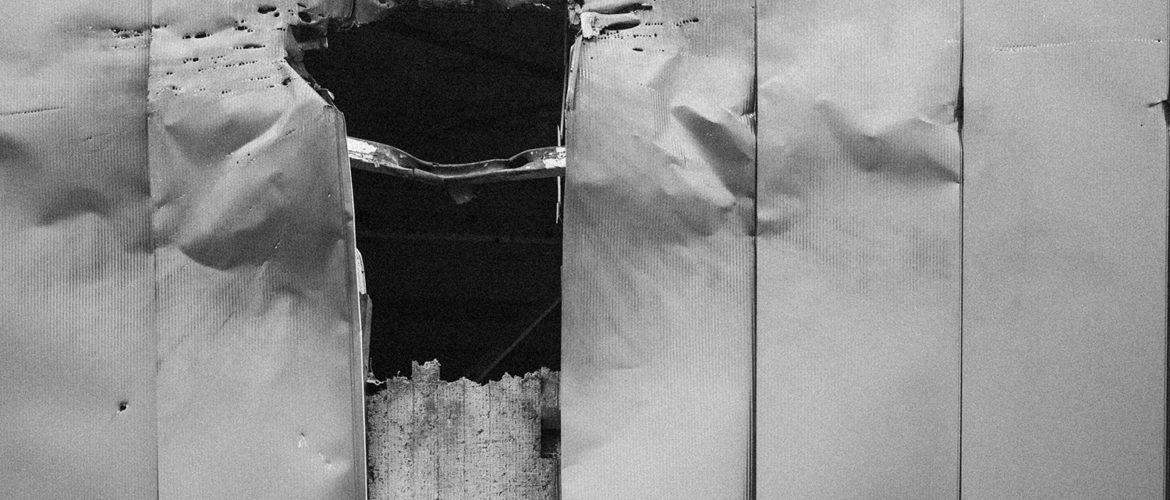 Five months ago, on February 24, Russia invaded Ukraine and started one of the biggest European wars since WWII. After the beginning of the escalation, the whole civilized world almost unanimously supported the Ukrainian nation and its fight against the impending evil. Artists—painters, sculptors, and photographers—stood on the creative front line here and there to show the atrocities and searing pain that intensified with every month of the bloodshed. Some did it abroad, like Iryna Fedorenko and her series "Children of War," while others worked on the front lines and filmed the situation from within. Such is the mission of Vera Blansh and her photo project "Tribunal," which documents Russian crimes against Ukraine.
Tribunal: The Face of War Seen Through the Lens of Vera Blansh
Before the war, Vera Blansh worked as a fashion photographer and took photos for such prominent publications as Vogue, Harpers's Bazaar, DOCU Magazine, Labotanica, and more. The war changed her daily reality and directed the photographer's attention to the realm of war and everything that dwells within. Her photo project is titled "Tribunal," which signifies the Ukrainians' collective desire to bring Russia to justice.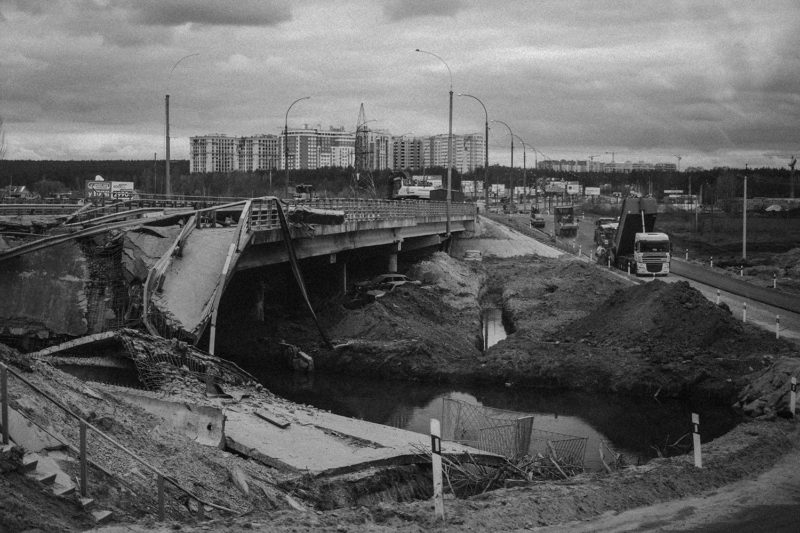 "Tribunal" is mostly black-and-white series of photos exploring the subject of war from different angles. Some works show the destruction and ruins of cities, with buildings severely damaged by Russian missiles. Special attention is paid to details that tell stories without words: a shelled bust of the national treasure Taras Shevchenko, an angel statue against the clouded sun, and a couple of stretchers with dried blood stains. And while Vera Blansh opts for monochrome photography, some pieces were left colorful to emphasize the color of blood.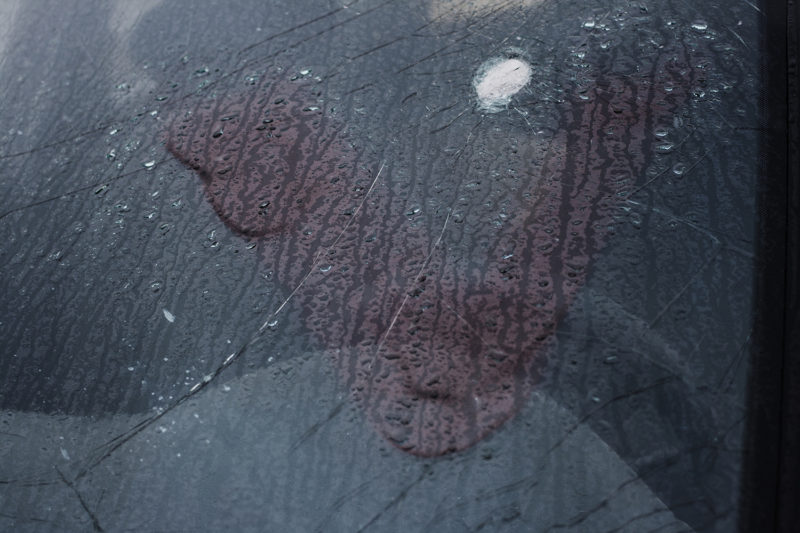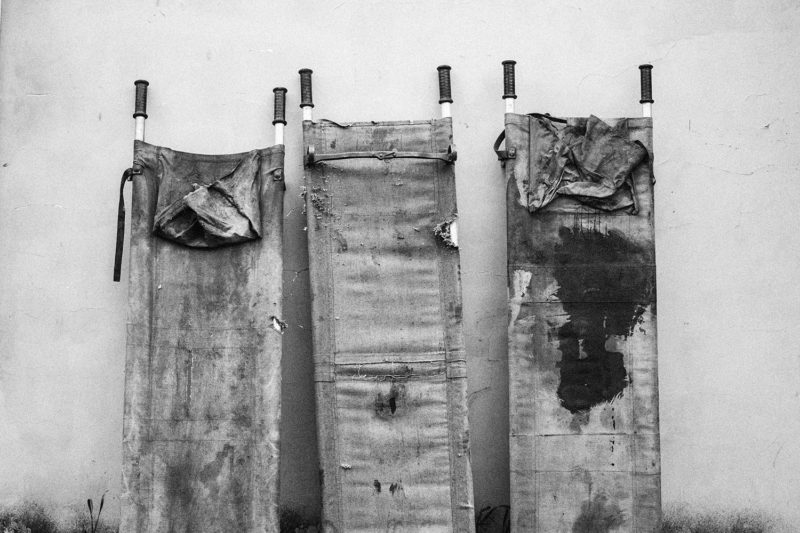 People are an integral part of the narrative. Soldiers, paramedics, volunteers, civilians – Vera Blansh strives to demonstrate the whole picture without unnecessary gore. Of course, the series wouldn't be complete without the bodies of people who became victims of this horrible war. That is the immeasurable price that Ukraine pays for its peace.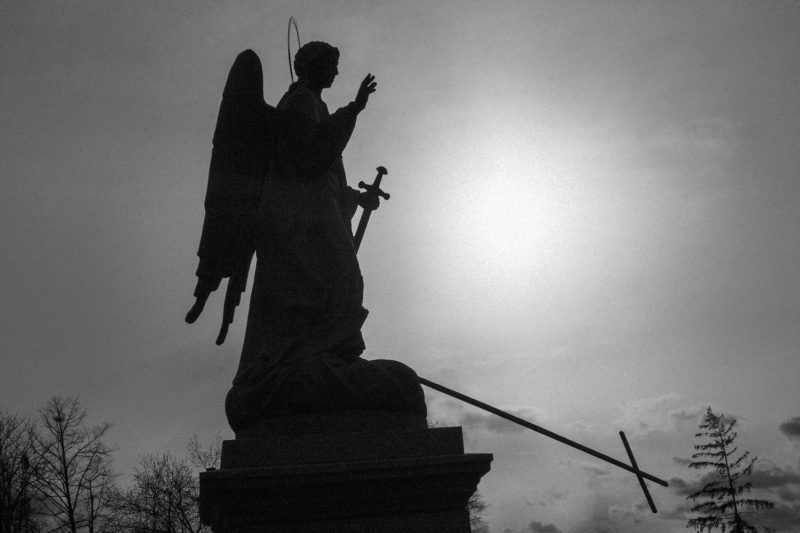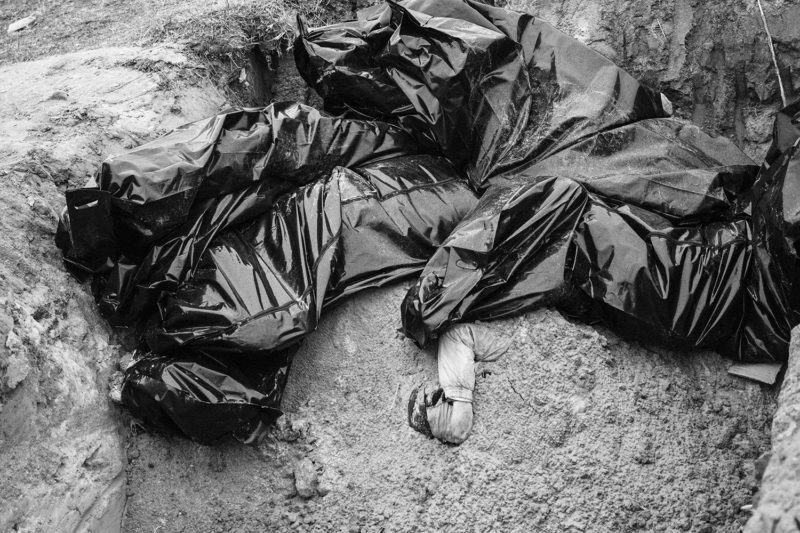 All in all, "Tribunal" is a photo project that everyone should experience on their own. The gloomy aesthetics of war makes the imagery even more dramatic and painful. The photographer's hard work is more than just a war-time series; it is a document that will remind generations of the horrors of war and hopefully punish those responsible for its beginning.
Photo courtesy of Vera Blansh